Dependent Personality Disorder Treatment Center in Atlanta, GA
There are 10 recognized types of personality disorders. Dependent personality disorder (DPD) is the most commonly diagnosed of the various anxiety disorders. The mental illness affects men and women equally. If you or a loved one is ready to regain control of your mental health, our dependent personality disorder treatment center in Atlanta, GA, specializes in treatment options for this unique condition.
A deep fear of abandonment marks dependent personality disorder. Individuals affected struggle with an excessive need for care from others and exhibit clingy and submissive behaviors that impact healthy relationships.
Dual Diagnosis Treatment Centers in Georgia (Metro Atlanta)
What is Dependent Personality Disorder?
The Diagnostic and Statistical Manual of Mental (DSM-5) defines mental health disorders as an excessive need for care. It's characterized by low self-esteem that can lead to entirely relying on others.
The disorder appears when individuals form significant relationships and become emotionally attached to the point of an obsessive need. Their self-confidence centers on others for their physical and emotional well-being.
Decision-making is a struggle without the help of another person. Everyday decisions are an obstacle. They constantly seek the company of those they rely on. They strive to satisfy their needs, displaying clingy and needy behavioral patterns.
Above all, they harbor a fear of separation from these individuals.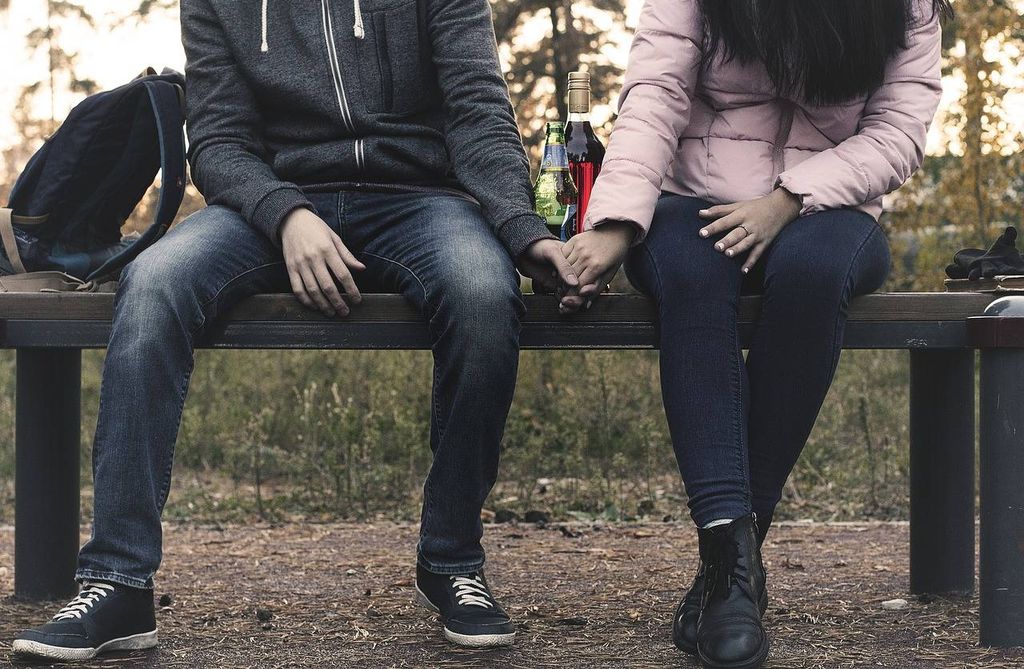 A Different Type of Unease Disorder
Dependent personalities are on the other side of the spectrum from antisocial personality disorder, where individuals disregard others and act against them instead of needing them. Both affect relationships and the ability to maintain them.
Although both revolve around acceptance, avoidant personality disorder displays through passive distancing from others until they feel confident about being included.
Paranoid personality disorder is also fueled by distrust and isolation from others. Individuals with dependent personality disorder actively pursue and strive to sustain interpersonal connections with others.
Borderline personality disorder (BPD) also stems from fears that manifest in outward behavior. They lash out in response to the fear of abandonment by experiencing anger, outbursts, and emptiness.
Dependent personality individuals respond to this fear by showing submissiveness and seeking new relationships to ensure they aren't alone.
Signs of Dependent Personality Disorder
The symptoms of DPD usually appear by early adulthood. To diagnose the mental illness, healthcare providers assess the presence of five DSM-5 criteria.
Indications of a dependent personality include:
Struggling with decision-making, even minor ones
Lacking confidence in their abilities to do things on their own
Constantly relying on others for guidance
Avoiding disagreement for fear of abandonment
Going to extreme measures to seek support
Feeling uneasy and helpless when alone
Replacing close relationships quickly to find support and care
Obsessively preoccupied with the fear of abandonment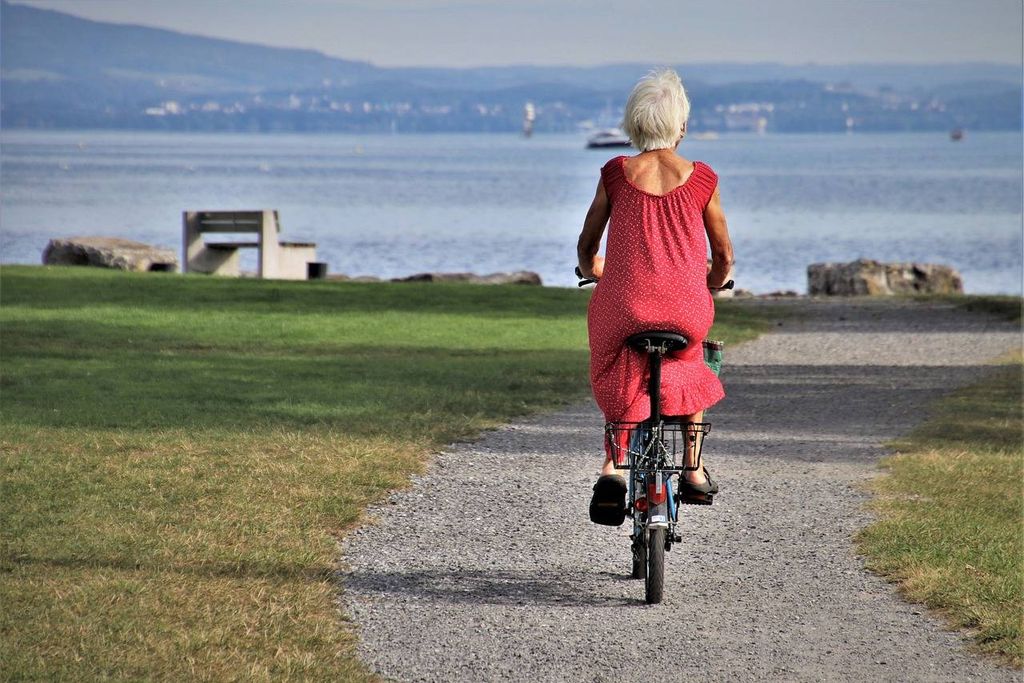 Does DPD Need Mental Health Treatment?
DPD impacts people differently, and its behavior patterns don't improve on their own.
It can create significant challenges to functioning in daily life. A lack of life skills creates a helplessness that can lead to mistreatment by others.
The mental health condition can make it look like someone is successfully working through treatment. This isn't always the case. The symptoms of DPD can compel someone to present this way rather than actual progress.
People with this mental health disorder are prone to mistreatment due to their vulnerability. Left unchecked, it can spiral into a substance use disorder (SUD). It can also lead to remaining detrimental or harmful partnerships for fear of being alone.
How Common is Dependent Personality Disorder?
About 1% of the population is affected by a needs-based disorder. 10% of U.S. adults are reported to have a personality disorder, with under 1% meeting the criteria for DPD.
It can often correct itself by mid-adult age. However, if it doesn't improve, it will significantly hold you back. Needing help isn't the same as the extreme levels and causes of dependent personalities.
Can Rehab Help Treat DPD?
If you or a loved one is dealing with the damage of this debilitating disorder, professional treatment at rehab is the best long-term solution. A recovery center that is qualified to treat this anxiety-related disorder can make a significant impact on improving quality of life.
The Summit Wellness Group in Atlanta, GA, has the knowledge and skills to assist you in your recovery journey. We focus not only on DPD but also on underlying addiction or mental illnesses.
DPD and Co-occurring Disorders
Mental health professionals advise that when the brain has one disorder, it's more likely to have other issues like substance abuse disorder.
Often, those with DPD use drugs like prescription pain pills or alcohol to cope with separation anxiety. Substance abuse becomes a way to distract and "tame" dependency symptoms.
Why Consider DPD Treatment at The Summit Wellness Group?
Through mental health professionals who can provide specialized therapy to build self-reliance, individuals with DPD can become their champions.
Personalized Care
Many treatment facilities are not qualified to treat this type of personality disorder. A standard treatment center uses a one-size-fits-all approach.
A treatment program must be tailored to each person. Our treatment center focuses on talk therapy to tame the symptoms of dependent personality.
Consistent Aftercare
Our leading personality disorder treatment programs ensure a smooth transition from inpatient to outpatient with a tailored aftercare strategy. This prepares for the transition to life after treatment.
Depending on your custom aftercare plan, counseling sessions, life coaches, and continued support through peer groups and holistic activities, you can maintain what you've gained.
Dedicated Staff & Accreditations
We are fully licensed in Georgia and hold accreditation by the Joint Commission. Our exceptional staff have various industry credentials in their respective fields. It's no accident our Midtown Atlanta center is the highest-rated in the city.
In-depth Dual-Diagnosis
For those with an additional diagnosis, our specialized programs cater to each condition. While some centers focus solely on mental illness or substance abuse, others take a comprehensive approach. Both require attention for effective results.
Our Personality Disorder Treatment Programs
At The Summit Wellness Group in Atlanta, GA, we prioritize addressing all aspects of the disorder for long-term results.
Our Core Programs
Inpatient programs aren't always required or serve the needs of every individual. For people with a support system at home, a rigorous outpatient program like partial hospitalization or intensive outpatient is more affordable with greater accessibility.
Our partial hospitalization program (PHP) is a full-time day program for 30 hours weekly. This program is a step down from inpatient to easing into daily life.
You receive additional care for co-occurring disorders and other assistance tailored to your needs.
Our intensive outpatient program (IOP) builds on your knowledge of PHP. You continue to develop skills through hands-on, holistic, and evidence-based treatments.
This more relaxed program is fewer hours than PHP but more structured than standard outpatient treatment.
Our outpatient program is the most flexible program available. It's a great way to maintain your recovery tools and stay motivated with others who relate.
Other Levels of Care
If you have a drug addiction alongside a dependent personality, you may need to detox first to start with a clear state of mind. In detox, you receive attentive, 24-hour monitoring by medical professionals to help you or your loved one move through the withdrawal process.
If your addiction requires a detox, the next step recommended is residential or inpatient. This gives the most attentive and supportive environment to avoid early recovery triggers.
Our sober living program is an excellent choice for those in an outpatient program who want structured housing. This support-based living holds you accountable and provides an environment to heal. You develop self-reliance, healthy routines, and camaraderie.
Our Dependent Personality Disorder Treatment Services
A treatment program for dependent personality disorder often involves extensive psychotherapy. The primary goal is to promote independence.
Your custom treatment plan reflects your specific needs. When you arrive, our behavioral health and medical clinicians conduct a complete assessment of your mental and substance use background to give you the proper treatment options.
Our programs include engaging evidence-based therapy sessions led by our licensed therapists with other onsite alternative interventions to teach coping skills and build self-confidence.
We utilize top psychotherapy methods like:
Cognitive behavioral therapy (CBT)
Dialectical behavior therapy (DBT)
Eye movement desensitization and reprocessing (EMDR)
Brain "mind" mapping
Non 12-step
Besides group therapy, family sessions, and individual therapy, clients can explore alternative therapy methods.
Holistic rehab complements our evidence-based therapies for personal growth. Holistic methods rebuild your sense of sense alongside psychotherapy.
Our wellness therapies include:
Massage therapy
Nutrition wellness classes
Personalized chiropractic care
Creative expression like painting, sculpture, and music therapy
Don't Let DPD Drag Your Life Down
Treatment for dependent personality disorder can enhance confidence, identity, and independence. A center specializing in this disorder can address its symptoms in a way that suits your needs.
Contact us today by submitting our form to learn more about how we can help. You can also call our center at 770-767-3593. Regain your life and well-being.
You Aren't Alone
We're Here To Help
We'd love the opportunity to help you during this overwhelming and difficult process. Our sincere passion is helping people recover so that they can live full, meaningful, and healthy lives.
Call us 24/7 at 770-299-1677. If we aren't the right fit for you then we'll utilize our expertise and connections within the treatment industry to assist you in finding the best provider for your specific needs. Alternatively, you can fill out our contact form and a member of our staff will contact you shortly.