Pain Pill Addiction Treatment Center in Atlanta, GA
Prescription opioid-overdose deaths have been on a rapid increase in Georgia since 2010. Both on the streets and through legitimate prescriptions. Pain pills help many, but they also can lead to a world of hurt when misused. Breaking free from opioid addiction starts at our pain pill addiction treatment center in Atlanta, GA.
The Summit Wellness Group in Atlanta understands. Our pain pill addiction treatment center is raising the bar when Georgia needs it the most.
In this article
Pain Pill Addiction Treatment Center in Atlanta, GA
Our Approach to Prescription Opioid Pain Pill Addiction Treatment
People receive prescription painkillers when they have severe pain due to health issues. They are often prescribed painkillers like Vicodin and OxyContin. Because of their accessibility, the pills can become misused.
Spanning 2010 to 2020, opioid-related overdose deaths in Georgia increased by 207%
In 2015, Atlanta had over double the amount of opioid-related deaths
By 2016, Atlanta's opioid-related deaths increased 156% in 2010
This self-dosing can lead to developing a substance use disorder (SUD) as the body and brain become dependent. We use an integrated approach to prescription opioid treatment.  Our recovery roadmap involves a combination of medication, psychotherapy, and holistic treatments.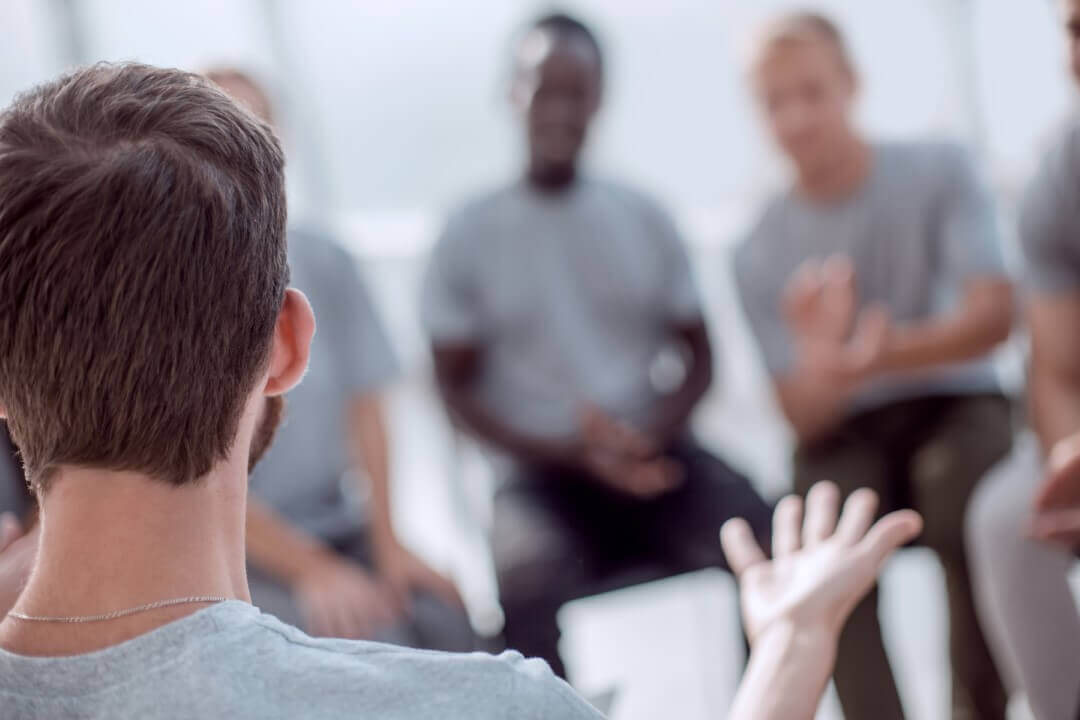 We create comprehensive plans with our treatment methods and the expertise of our clinical staff. We design each plan for our client's specific situation. This gives our clients the best chances of drug abuse recovery. Rebuilding a happy life without prescription painkillers is possible.
What To Expect During Pain Pill Addiction Treatment
Our addiction treatment programs are all-around customizable. Each client receives the highest-quality care for their particular circumstances. Our treatment plans do have some aspects in common.
Step #1 – Safe and Effective Detox
Depending on someone's pain pill habits, medical detoxification may be necessary for recovery. In heavy or long-term opioid users, withdrawal can be uncomfortable and even dangerous without medical supervision.
Having assistance through this difficult process can make a world of difference. This is especially true when alleviating withdrawal symptoms like:
Anxiety or Agitation
Insomnia
Nausea or Vomiting
Muscle Aches
Abdominal Cramping
Step #2 – Medication Management for Cravings
Lingering post-acute withdrawal symptoms during treatment are not uncommon. These effects often occur with cravings for opioids and can be reduced and treated with medications. This helps give someone a better chance of being more engaged and proactive in their recovery.
Some medications prescribed during pain pill treatment include:
Lofexidine is the first non-opioid drug approved by the FDA to manage opioid withdrawal. It lowers the discomfort of withdrawal and opioid cravings.
Buprenorphine blocks the effects of opioids like cravings and other symptoms of withdrawal.
Naltrexone is another medication that blocks the effects. It's been used for years in managing opioid and alcohol cravings.
Clonidine treats withdrawal side effects like sweating, hot flashes, and insomnia.
Propranolol is a non-addictive, mild anti-anxiety med. It helps curb physical effects and anxiety.
Step #3 – Individualized Treatment Plan
We use a combination of therapy, medication, and holistic techniques based on the individual needs of our clients. We tackle all sides of addiction.
Integrative talk therapies are powerful in helping someone recover from drug addiction. Medications (such as antidepressants) can target possible co-occurring mental health conditions that may have caused or worsened the addiction.
We have also found that using holistic therapies alongside traditional techniques enforces positive habits and coping mechanisms for long-term sobriety. Each of our holistic therapies encourages the natural healing process of the body. This speeds up recovery.
Why Choose Our Opioid Pain Pill Rehab Program?
There are many reasons to undergo the opioid addiction pain pill rehab program at The Summit Wellness Group. A few of the reasons include:
Our Reviews
Our reviews speak to our dedication to our clients and the levels of care we provide. These reviews are done by current clients, treatment graduates, and others involved that know The Summit Wellness Group. They reflect our atmosphere of five-star care.
Our Facilities
The Summit Wellness Group understands how frustrating, scary, and isolating addiction is. Our addiction treatment center understands how hard asking for help is. We keep this in mind throughout the treatment process. We ensure that we promote support, wellness, and relaxation. We aim to make this process as healthy and comfortable as possible.
Our Staff
Understanding the anguish that our clients feel upon arrival is one thing. Our ability to show our respect through our care sets us apart. Our diverse team takes your recovery journey seriously. We do everything in our power to make the process smooth and comfortable.
Medication management allows clients to find the best medications to treat their opioid addiction symptoms. The FDA has approved certain medications to treat OUD. We monitor and evaluate how well medications work and modify them to find your perfect fit.
During treatment for a prescription opioid addiction, it is not uncommon for someone to experience lingering post-acute withdrawal. These are often coupled with cravings for more pills. Medication reduces these feelings and the chance of relapse. Medication partnered with behavior and counseling therapy and a treatment center program is a successful strategy.
Individual therapy can involve several different methods. You and your therapist decide which works in sync with your treatment goals. We then tailor the therapies for you 
Group therapy is the chance to engage in community with your peers. You relate and encourage others while gaining self-awareness through shared experiences.
Holistic therapies encompass your whole person, not specific parts. These therapies promote inner peace, mental health, body awareness, and self-discovery. 
These promote well-being, a vital aspect of early recovery. These holistic therapies enrich your treatment for the long term. 
Massage Therapy
Guided Meditation
Chiropractic Care
Adventure Therapy
Nutritional Classes
Therapeutic Fitness
Art Therapy
Our Pain Pill Addiction Treatment Programs
Our family-owned treatment center is known far beyond Atlanta. We use cutting-edge, evidence-based treatments backed by science. We blend this with medication and holistic therapies for a comprehensive treatment strategy.  Our staff tailors each aspect to your specific situation.

Our therapists, doctors, and clinicians treat pain pill addiction and other co-occurring disorders with the dignity you deserve. Our credentials include Joint Commission accreditation and a license in the state of Georgia. This is the industry gold standard for rehab centers. Our outpatient treatment programs are unmatched and come with the flexibility you need. 
Intensive Outpatient Program (IOP)
Our intensive outpatient program (IOP) is a well-balanced blend of immersive therapy, one-on-one counseling, and practical skill learning. This is our starting point for new clients. All of this and more is given in group and individual settings. If you don't need the rigid 24/7 structure of inpatient, IOP is a great option.
Benefits of IOP:
A just-for-you approach that addresses all elements of your addiction. This means painkillers plus any other drug or mental health challenges. IOP has fewer hours, so our team focuses on the areas affecting your body, mind, and soul.
Flexibility to continue your regular life while receiving care at the time of day that works for you. You can start your day with morning IOP or wrap up your day with evening IOP.
No overnight stay is required. You attend IOP three to five days a week. It usually lasts about three months and up to six months. You don't have to put your life on pause.
Lower cost to attend than a full residential center or PHP. There are not as many hours to attend. This makes it budget-friendly compared to the higher levels of care. 
Partial Hospitalization Program (PHP)
If you need a care level above IOP, our recovery center covers you. Embrace finding freedom from pain pill prison.
Our partial hospitalization program (PHP) is our more involved outpatient program. It involves rigorous daily attendance for 30 hours each week. We recommend this as a step before starting IOP. This makes a smooth transition for your best outcome. You still get to go home to your daily life so you don't miss anything. 
Outpatient Treatment Program
This is the least restrictive level we offer. Clients like to attend outpatient as their last official step at our center. Recovery is a lasting path that doesn't stop after you leave The Summit Wellness Group.
To keep your health in harmony, we provide aftercare and support. This is part of our commitment to your ongoing road to recovery. We don't leave you hanging after completing our outpatient programs.
If you need a higher-level pain pill program, we have you covered. We offer these extra levels through our network of trusted partners.
Medical Detox keeps you safe and sound in a medical-supervised environment. If how much you use makes detox feel unbearable, a detox center is your initial step to starting anew.
Inpatient, also known as residential treatment, is the next step after detoxification from pain pills. This form of care provides round-the-clock supervision and is the most intensive form of care for anyone suffering from pain pill addiction.
Sober living is a smart option if you're in outpatient and are serious about staying sober. Safe and stable housing makes a big difference.
FAQ Opioid Pain Pill Addiction
The Summit Wellness Group provides the best chance of long-term recovery. We know this is a confusing and difficult experience. We've included some frequently asked questions and helpful tips to provide guidance.
How To Recognize Painkiller Addiction
About three million people in the U.S. have an OUD or have in their past. The number of deaths caused by drug overdoses was almost 92,000 in 2020. This is 31% higher than the 71,000 overdose deaths in 2019. 75% of all overdose deaths in 2020 were from prescription or illegal opioids.

Look for these signs in someone you suspect to be misusing painkillers: 
Doctor shopping to get more pills
Not able to cut back even though they want to
Using painkillers longer than intended and in higher dosages
Finding pain pills consumes their time
Having a constant desire to use painkillers
Continuing to use drugs despite consequences like legal or personal matters
Driving while under the influence
Painkiller and Opioid Withdrawal Symptoms
Once opioid addiction arrives, avoiding the awful withdrawal symptoms becomes a goal. Opioid withdrawal symptoms can vary, especially if more than one drug is misused.
Some painkiller symptoms that can occur include: 
Profuse sweating
Confusion or disorientation
Muscle aches and pains
Cramps and upset stomach
Flu-like symptoms (runny rose, congestion)
Tremors and shakiness
Loss of appetite 
Get the help you need with The Summit Wellness Group
Prescription painkiller overdoses including prescription pills kill 78 people a day. Pain pill abuse is an incredible challenge – with great rewards. Georgia is in an epidemic, but it doesn't have to stay this way. Be the change you want to see.
When you or a loved one is ready, we're here. We're here 24/7 at (770) 609.1899, through the contact form, or email contactus@thesummitwellnessgroup.com. ​​If you're in the neighborhood, stop by our location at 996 Huff Rd NW Suite C, Atlanta, GA 30318. We can't wait to hear from you.
You Aren't Alone
We're Here To Help
We'd love the opportunity to help you during this overwhelming and difficult process. The Summit Wellness Group is located in Georgia and all of your calls will be directed to one of our local staff members. Our sincere passion is helping people recover so that they can live full, meaningful and healthy lives.
Call us 24/7 at 770-299-1677. If we aren't the right fit for you then we'll utilize our expertise and connections within the treatment industry to assist you in finding the best provider for your specific needs. Alternatively you can fill out our contact form and a member of our staff will contact you shortly.