Bipolar Disorder Treatment
Bipolar disorder is a lifelong illness that requires continued management and treatment. Unfortunately, there is a high co-occurrence between bipolar disorder and substance abuse. To combat these diseases, The Summit Wellness Group offers the best, multifaceted treatment plans.
Dual Diagnosis Treatment Centers in Georgia (Metro Atlanta)
Bipolar Disorder Treatment Centers in Atlanta, GA
Treatment for bipolar disorder focuses on symptom management to provide a higher quality of life. Symptoms of bipolar disorder can be very disruptive. Drastic changes in mood and energy can affect a person's ability to perform daily tasks.
Many people struggling with bipolar disorder will experience periods of intense euphoria and increased energy, known as mania, for days to weeks. A depressive phase of low energy and depressed mood follows this. Because of these intense mood swings and the need to alleviate those symptoms, co-occurring substance abuse disorders are highest amongst individuals with bipolar disorder. Professional treatment of both conditions simultaneously is the best recovery plan.
Our treatment team will carefully determine the level of care you need before entering a substance use disorder (SUD) program.
Types of Bipolar Disorder
Three diagnoses fall under bipolar disorder: bipolar I and II disorders and cyclothymic disorder. We provide the appropriate diagnosis to facilitate the necessary treatment plan for each individual.
Bipolar I Disorder
The most telling characteristic of bipolar I disorder is the individual's extreme mood swings. These mood swings include racing thoughts, hyperactivity, and excessive energy. Many individuals also tend to have bouts of depression, where they feel a sense of hopelessness and despair. Often, these episodes can last for days or even weeks. In more elevated cases of bipolar I disorder, individuals may experience psychotic symptoms, including delusions or hallucinations. To treat bipolar I, options may include a combination of medication and group and individualized therapy.
Bipolar II Disorder
With bipolar II disorder, individuals experience many of the same symptoms as bipolar I disorder but also hypomania, a mild form of mania, and high energy and creativity levels. Many individuals with bipolar II disorder tend to engage in risk-taking behaviors such as spending money carelessly and engaging in sexual activities they might not normally do. Bipolar II disorder can also impair social judgment and complicate maintaining a job. Treatment for bipolar II disorder includes medication, therapy, gaining strategies, and understanding how to redirect to positive lifestyle changes.
Cyclothymic Disorder
This form of bipolar disorder causes individuals to cycle between episodes of hypomania and mild depression. While mood swings are not as severe as those with bipolar I and II conditions, they tend to happen more frequently. Since individuals with cyclothymic disorder have trouble with daily activities, treatment options include therapy and medication.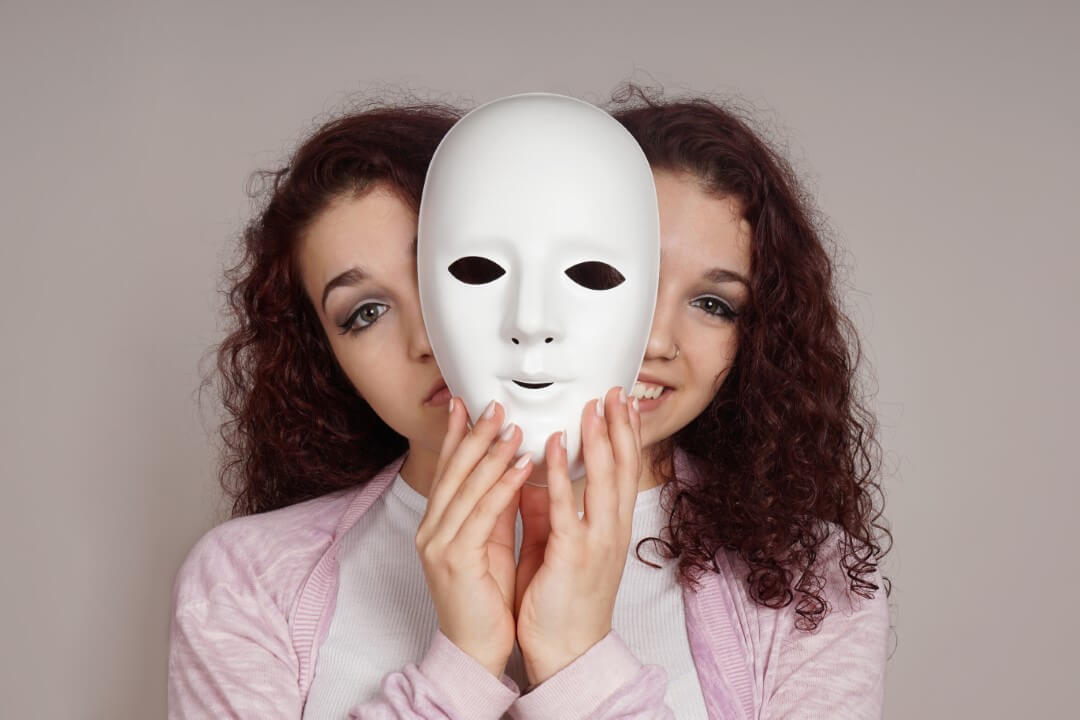 What are the Symptoms of Bipolar Disorder?
Bipolar disorder is characterized by unusually intense emotions and changes in sleep patterns and activity levels. Understanding the differences between manic and depressive episodes is essential to the individual and loved ones offering support. The National Institute of Mental Health (NIMH) has compiled the symptoms.
Symptoms of Manic Episodes
Feeling very up, high, elated, or extremely irritable or touchy
Feeling jumpy or wired, more active than usual
Having a decreased need for sleep
Talking fast about a lot of different things ("flight of ideas")
Racing thoughts
Feeling able to do many things at once without getting tired
Having an excessive appetite for food, drinking, sex, or other pleasurable activities
Feeling unusually important, talented, or powerful
Symptoms of Depressive Episodes
Feeling very down or sad, or anxious
Feeling slowed down or restless
Having trouble falling asleep, waking up too early, or sleeping too much
Talking very slowly, feeling unable to find anything to say, or forgetting a lot
Having trouble concentrating or making decisions
Feeling unable to do even simple things
Having a lack of interest in almost all activities
Feeling hopeless or worthless or thinking about death or suicide
Facts about Bipolar Disorder in Atlanta, GA
Bipolar can develop in all ages, races, and social classes, and an equal number of men and women have bipolar.
Georgia officials developed a program called Stepping Up. The intent is to divert those who commit minor offenses into mental health treatment if they suffer m from a disorder. This way, they can get the coping skills they need to live with their mood disorder.
More than two-thirds of people with bipolar disorder have at least one close relative with the illness or unipolar major depression, showing that the disease has a heritable component.
Bipolar disorder results in 9.2 years reduction in life span. As many as one in five patients with bipolar disorder completes suicide.
The National Library of Medicine conducted a mental health study in metro Atlanta and rural Georgia. Of the 5,680 adults surveyed, 49% stated being diagnosed with bipolar disorder.
1.4 million Georgians have a mental health disorder, with bipolar disorder among the top.
Why Choose The Summit Wellness Group?
With so many treatment options and facilities, you might wonder why you should choose The Summit Wellness Group for substance use disorders. The answer is simple: our comprehensive treatment approach.
Our Facilities
We currently have two locations in Georgia, both designed with your recovery journey in mind. We want you to feel welcome and relaxed when you enter the front door. Combining touches of home with modern design, each detail was handpicked to enhance a peaceful and positive recovery process.
Our Staff
Our team of professionals understands what you feel when you come to us. We want to do everything possible to ensure you leave our facilities having received the utmost care. We work with you daily to provide a continuum of care. We pride ourselves on our commitment to your recovery. You won't ever be "just" a client when you see us. You will be welcomed with open arms into a family that continues to provide support even after the end of your program because your recovery is important to us.
Our Reviews
We take recovery seriously; our alum testimonials and reviews speak of that commitment. We use the feedback to improve our treatment plans and the practice of our clinicians. We are constantly working to use the best evidence-based practices.
Why Choose The Summit Wellness Group?
The most effective form of treatment for bipolar disorder and substance abuse involves a combination of medication, psychotherapy, and holistic therapies. The Summit Wellness Group uses the latest and most effective treatments to create a multifaceted plan for treating bipolar disorder and substance abuse. These plans reduce negative and distressing symptoms and encourage healthier habits and thinking.
By combining different treatment models and techniques that target both disorders, we have found that chances of longer-term recovery increase and improved quality of life are established. The modes of treatment we incorporate include:
Intensive Outpatient Program (IOP)
Intensive Outpatient Program (IOP): This highly customizable program includes 9 hours of treatment each week. Those hours can be completed either during the day or at night. IOP is tailored to fit our client's specific schedules and needs.
Partial Hospitalization Program (PHP)
Partial Hospitalization Program (PHP): This program is a more comprehensive and immersive treatment plan, totaling 30 hours per week. Though clients can live at home while attending PHP, daily groups and activities provide increased care while still giving clients the freedom to go home at the end of the day.
Sober Living
Sober Living: Living arrangements encouraging healthy habits and growth is essential. This program allows clients to spend their days attending our programs. Then, they can go home to a private space with people dealing with similar struggles.
Our Bipolar Disorder Treatment Services
At The Summit Wellness Group, we also offer group therapies, individual therapy, medication management, art therapy, and other holistic treatments. This combination helps individuals create better habits to maintain outside treatment for longer-term recovery.
Cognitive Behavioral Therapy (CBT)
Cognitive behavioral therapy (CBT) teaches clients to recognize their inability to pay attention to or stay focused on tasks. Ultimately, CBT improves a person's organization and time management skills. For our clients, one of the biggest takeaways from this therapy is learning to break down tasks. This skill improves their daily lives.
What we notice about clients who engage in CBT is that it builds confidence and controls impulsive behavior. Individuals with ADHD gain confidence and can control impulsive and risky behaviors.
Holistic Therapy
Holistic therapies take a whole-person approach to treatment that addresses physical, emotional, and spiritual health with wellness activities. Research supports that holistic treatment can improve the chances of getting sober and the overall quality of recovery when utilized as a part of an inpatient rehab or IOP alongside more traditional methods like the 12 steps and CBT.
Our holistic therapy includes yoga, guided meditation, therapeutic fitness, chiropractic care, massage therapy, art therapy, adventure therapy, and nutritional classes.
Individual Therapy
Individual therapy focuses on each person's needs that must be addressed, impacting their addiction. The topics the therapist presents during personal settings are specific to each client. No two people respond to mental illness or past trauma the same way. Our clients work collaboratively with their therapists to create a plan that goes beyond the one-size-fits-all model, leading to greater self-awareness.
Group Therapy
Group therapy involves sharing similar issues or concerns in a supportive and collaborative setting. We value the power of shared experiences and community, making group therapy and peer support vital elements of our program.
Medication- Assisted Treatment (MAT)
Medication-assisted treatment (MAT) combines prescription medications and counseling to help our clients continue their recovery. MAT programs are effective for overcoming addiction and building a recovering lifestyle.
When clients come to us suffering from suicidal ideation and co-occurring substance abuse issues, MAT can help to ease cravings and reduce the risk of relapsing. By using opioid blockers, we reduce the risk of relapsing in our clients even more.
Our Bipolar Disorder Treatment Services
40% of people struggling with bipolar I and II disorder will have a lifetime prevalence of substance abuse if left untreated. The cyclical nature of bipolar disorder and substance abuse can accelerate the progression of each other. And because bipolar disorder is something people deal with for their entire life, relapse is more likely to occur without professional treatment of both co-occurring disorders.
A co-occurring SUD is when a person has a mental health disorder. To cope with the symptoms, they begin to abuse substances. To provide proper treatment, a dual diagnosis is the only way to stop the cycle.
The most common mental health disorders that lead to SUD are:

Anxiety disorders
Mood disorders
Schizophrenia
Bipolar disorder
Major depressive disorder (MDD)
Post-traumatic stress disorder (PTSD)
Attention deficit hyperactivity disorder (ADHD)

Some of the most common substances include the following:

Alcohol
Tobacco
Opioids
Stimulants
Marijuana
Hallucinogens
Prescription drugs
FAQ about Bipolar Disorder
Next Steps for Bipolar Disorder Treatment
Treatment for bipolar disorder is often ongoing. Through the combination of medication and holistic therapies with psychotherapy, clients can minimize negative symptoms and avoid self-medication as a form of maladaptive treatment.
Coupled with substance abuse, individuals with bipolar disorder can experience painful and distressing manic and depressive phases. These phases often lead to increased drug use and possible overdose or death. Seeking help from a facility that focuses on tackling co-occurring diseases together offers the best chance at regaining control over your life.
Make the first step and call 770-299-1677 to begin your treatment at one of our addiction treatment centers in Roswell or midtown Atlanta.
You Aren't Alone
We're Here To Help
We'd love the opportunity to help you during this overwhelming and difficult process. The Summit Wellness Group is located in Georgia and all of your calls will be directed to one of our local staff members. Our sincere passion is helping people recover so that they can live full, meaningful and healthy lives.
Call us 24/7 at 770-299-1677. If we aren't the right fit for you then we'll utilize our expertise and connections within the treatment industry to assist you in finding the best provider for your specific needs. Alternatively you can fill out our contact form and a member of our staff will contact you shortly.