Seniors
As of 2018, nearly one million adults over the age of 65 live with a substance use disorder. 65% of people older than 65 report to high risk drinking weekly.
The consequences of drug or alcohol abuse for seniors can be more severe because of increased strain on mind and body. Finding comprehensive drug recovery support helps resolve issues before they worsen already present conditions or become life threatening.
Substance Abuse Among Seniors
Substance abuse is less common in seniors than in other age groups. There are some particular demographics that see higher than expected rates of abuse, however. Older women see much higher rates of prescription opioid abuse than other age groups. One study found between 8-9% of older women had been using opioids long-term.
This is concerning due to the risk of adverse cardiovascular outcomes from opioid use. Long-term opioid use has been shown to be harmful to arterial health. This is especially so with women and the fact that older women, on average, use more opioids which puts them at an even greater risk.
To illustrate the dangers of substance abuse among seniors, on an average day in 2011, there were 198 hospital emergency department admissions of adults older than 65 years due to painkillers.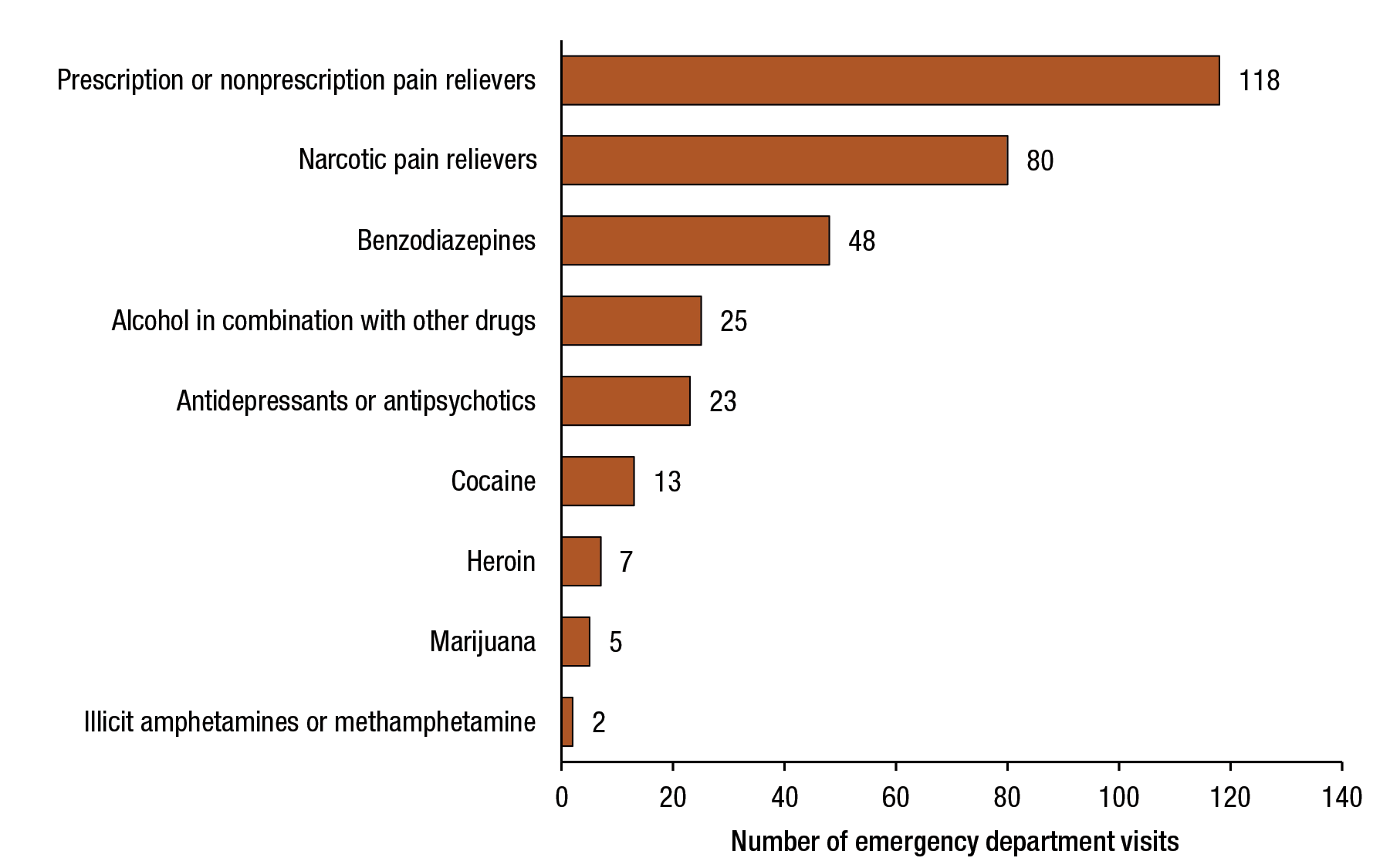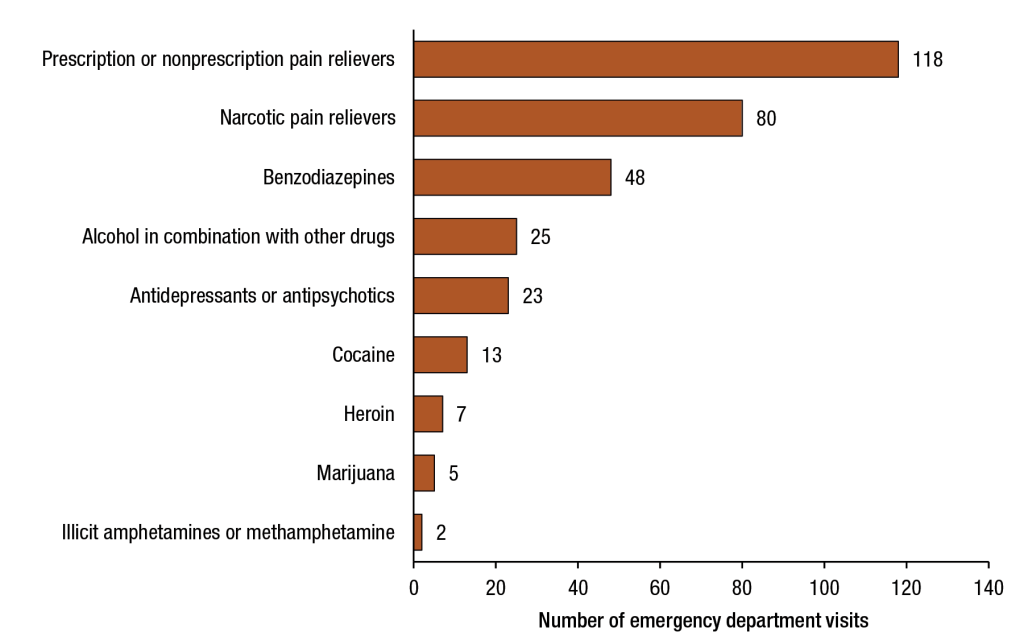 The rates of senior drug or alcohol abuse may be changing in the coming years with the baby-boomer generation approaching retirement. If current population trends hold true, by 2050 the percentage of the global population that is older than 65 will almost double, from today's 12% to 22%. While the rates of abuse may change, the path to health and recovery does not.
How Common Is Mental Illness Among Seniors?
According to the World Health Organization, over 20% of adults over the age of 60 struggle with some form of mental illness. The most common of these illnesses are depression and dementia. Neurological issues are a normal part of the aging process. As someone gets older, their chances of developing some form of mental illness increases.
Co-occurring mental illness and substance abuse can complicate the recovery process unless both conditions are treated at the same time. If someone only receives treatment for one condition or the other, they stand a greater chance of relapse; either into substance abuse or a decline in the co-occurring mental illness. Someone's best chances of successful recovery lies in integrated plans that can address both conditions at the same time.
Drug & Alcohol Programs For Seniors
At The Summit Wellness Group, we understand the importance of comprehensive care for co-occurring conditions. Receiving treatment for both will give the best possible chance of achieving long-term recovery. We use an array of the most effective approaches in our drug and alcohol programs. This gives our clients as many tools as possible to become well and begin a life free from addiction.
Some of the different treatment options we may offer our senior clients include:
Yoga or Meditation. Not only can both of these holistic methods decrease stress, but they can also help to decrease some of the physical aches or pains many of our older clients struggle with.
Therapeutic Fitness. Our trained professionals will work with you at your comfort level. We work to get you active and moving without causing more pain or strain.
Nutritional Counseling. Better nutrition can help clients replenish their bodies. This can help our clients heal quicker and move towards a healtheir lifestyle.
Group Therapy. Depending on their needs, our clients may participate in a variety of different group therapies. This is a great way for older clients to meet people of similar age and similar situation. Clients are able to form meaningful relationships which gives them a community of support in an otherwise isolating time.
Massage Therapy or Chiropractic Care. Both of these can help the body heal and release pain that older clients may be self-medicating for.
Adventure or Activity Therapies. This offers low impact exercise and can provide new hobbies to each client.
Will Anyone Know That I'm In Recovery?
In essence, if you do not want someone to know you are going to drug or alcohol treatment, don't tell them. There are many confidentiality protections for patients who enter a substance abuse program. These laws protect your privacy and make it illegal for any organization to disclose medical records or history without the client's written consent. There are exceptions, such as the client's insurance company or other healthcare providers, who are a part of the overall healthcare plan.
These protections have been in place since 1975 with the passing of 42 Code of Federal Regulations, Part 2. Protections were further expanded under the Health Insurance Portability and Accountability Act (HIPAA) in 1996. These acts both provide harsh fines, penalties, and sanctions for any organization that discloses anyone's private information without their express permission and written consent.
The Summit Wellness Group has two top-rated facilities in Georgia.
Our Roswell facility is located right in between Roswell and Alpharetta, off of Highway-9 by Wellstar North Fulton Hospital.
Our Midtown Atlanta center is a little west of downtown and I-75/85, just north of I-20.
Our aim at both of these centers is to give our clients a peaceful, healing-oriented environment where they can focus on their recovery.
Find out more by calling us 24/7 at 770-299-1677.
You Aren't Alone
We're Here To Help
We'd love the opportunity to help you during this overwhelming and difficult process. The Summit Wellness Group is located in Georgia and all of your calls will be directed to one of our local staff members. Our sincere passion is helping people recover so that they can live full, meaningful and healthy lives.
Call us 24/7 at 770-299-1677. If we aren't the right fit for you then we'll utilize our expertise and connections within the treatment industry to assist you in finding the best provider for your specific needs. Alternatively you can fill out our contact form and a member of our staff will contact you shortly.