Aftercare Program
At The Summit Wellness Group, we provide care and support focusing on helping individuals and families experiencing trauma, drug addiction, and mental health disorders. Our state-of-the-art facility provides a safe and supportive environment that offers treatments and resources for individuals facing challenging circumstances. The Summit Wellness Group is fully licensed and Joint Commission-accredited, which means we go above and beyond to raise the standard of safety and quality of care for our clients. Our aftercare program in Atlanta, GA provides the ongoing support you deserve.
Aftercare is part of our five-star rated center, focusing on individualized care and recovery. Aftercare for drug rehab involves ongoing support and services to help individuals maintain their sobriety and address any challenges or relapse triggers they may encounter post-treatment.
What is an Aftercare Program?
We are dedicated to helping people heal, grow, and develop healthy coping skills. Everyone deserves the opportunity to get back on track and improve their quality of life.
Drug addiction can have devastating effects on an individual's life. While the initial steps to recovery can be complex and require intense effort, the road to long-term sobriety often depends heavily on the aftercare program offered by our rehab center.
An effective aftercare program can provide the necessary support and resources to help individuals stay sober. Sobriety can lead to a more stable life.
How Long Does a Drug Rehab Aftercare Program Typically Last?
The duration of a drug rehab aftercare program, including aftercare, can vary depending on each individual. We consider the severity of your addiction, the substance that was abused, the state of your mental health, and any underlying factors contributing to treatment and recovery. However, a drug rehab aftercare program typically lasts several months to a year or longer.
Aftercare programs are designed to provide ongoing support and assistance to individuals who have completed a primary drug rehabilitation program. The time it takes is less important as you maintain recovery through continued support, education, and resources.
Why Aftercare is Critical for Addiction Recovery
Aftercare programs play a vital role in addiction recovery. We provide relapse prevention strategies, accountability, coping skills, and peer support. We address the underlying factors contributing to substance use disorder and mental health issues. Considering your long-term needs, we can significantly increase your chances of maintaining wellness.
Treatment doesn't end when your initial program is complete. We understand addiction is a long-term process with lifelong recovery as the primary focus. Entering environments that may be triggering can lead to relapse. This vulnerability is what we aim to help you navigate.
Recovery is not just about no longer abusing substances or simply addressing mental health. Recovery involves developing new habits, avoiding destructive patterns, and finding creative outlets to process emotions and thoughts.

Many individuals with addiction also have co-occurring mental health disorders or underlying issues contributing to their substance use. A co-occurring SUD is when a person has a mental health disorder. To cope with the symptoms, they begin to abuse substances. The mental health disorder and SUD must be treated for a chance at long-term recovery.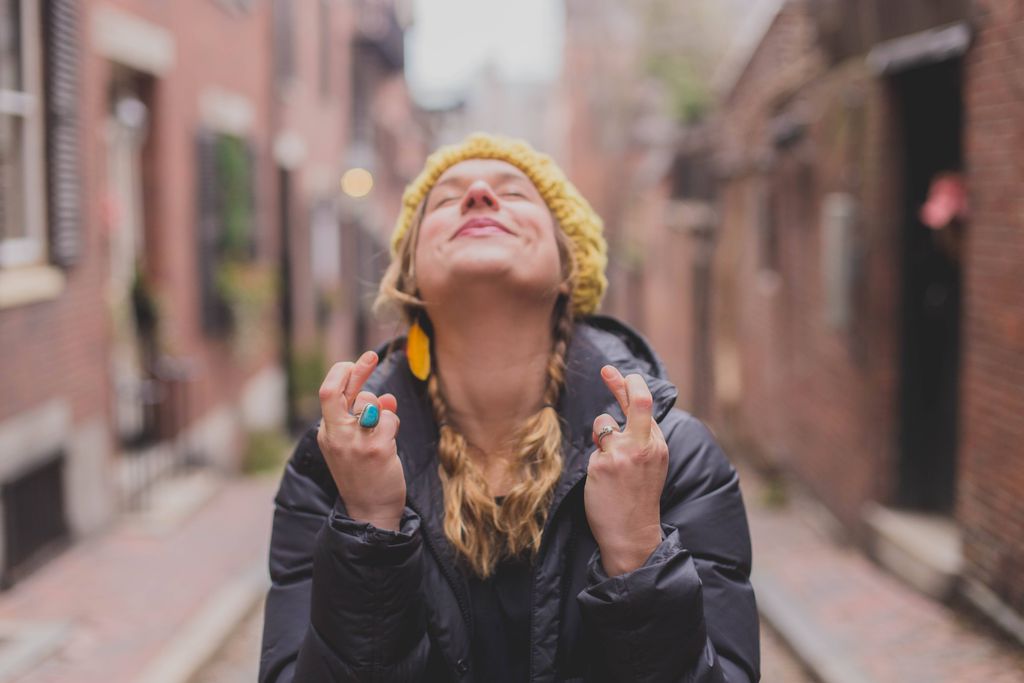 What Qualifications Are Needed to Enter an Aftercare Program?
Aftercare programs are designed for individuals who have completed one of our primary drug rehabilitation programs. You must also be committed to maintaining recovery. Here are some typical qualifications:
Completion of Primary Treatment: At The Summit Wellness Group, a primary drug rehabilitation program can include medical detox, intensive outpatient, or partial hospitalization.

Commitment to Sobriety: To succeed in your aftercare program, you must commit to sobriety and work to maintain it. You are expected to actively participate in counseling sessions, support groups, and other activities your therapist deems necessary.

Individual Assessment: Your therapist will conduct an assessment to assess your move from a primary drug rehab program to aftercare. Our assessment considers your addiction history, overall health, mental health status, and readiness for aftercare.

Compliance with Aftercare Guidelines: Just as a primary program has guidelines you agree to, so does aftercare. We want your continuum of care to be as safe and supportive for you as possible.
What Services Does Our Aftercare Program Provide?
Evidence-based practices help individuals struggling with severe substance abuse and mental health challenges. By participating in these approaches, hope is within reach. A mental health professional will guide those who elect evidence-based treatment. This allows our therapists to integrate research and clinical knowledge into treatment methods.
Holistic Therapy
Our holistic therapies are an alternative treatment service that focuses on the whole person, not just specific addiction-related symptoms. Our therapists consider our clients' physical, emotional, mental, and spiritual well-being, allowing them to achieve balance and develop coping skills.
We use several holistic therapy services, including the following:
Yoga is a therapeutic practice that alleviates the symptoms of addiction because of its positive impact on mental health. We combine physical postures, breathing exercises, and meditation to encourage our clients to be in the present. Our guided meditation facilitates peaceful visualizations and leads to a state of reduced stress and peace.

Meditation helps manage disorders such as addiction. Our clients are better able to understand their emotions and respond to them in positive ways. Meditation also reduces stress and anxiety while improving the overall quality of life.

Chiropractic care can take a toll on the body. Individuals can suffer from muscle tension, headaches, and chronic pain. Chiropractic care can help relieve these symptoms by realigning the spine and reducing stress. This can help improve overall physical comfort and reduce the risk of relapse to substances for pain relief. Chiropractic care is also helpful with mental health disorders.

Massage therapy is a mind-body approach that relaxes the body and relieves joint tension by focusing on pressure points. It increases circulation and blood flow, promoting the effectiveness of the lymphatic system. Getting a massage can raise body awareness for clients healing from trauma.

Meditation, similar to yoga, is an effective stress reliever, leaving one feeling refreshed and energized. Clients at our holistic drug rehab suffering from depression, anxiety, and trauma benefit significantly from meditation as it creates inner peace and improves brain function. Continuous practice can even rebuild your fight or flight response, helping reduce cravings and prevent relapse.

When you eat high-quality whole foods, you feel better. Often people in recovery have developed years of unhealthy eating habits. A healthy, nutritious diet can improve our bodies, lead to a more efficient immune system, and naturally replenish dopamine levels.
Evidence-based Treatments
Evidence-based practices for addiction are beneficial because they provide a framework for treatment. The Substance Abuse and Mental Health Services Administration (SAMHSA) has studied, evaluated, and approved these practices. As a result, these practices have received scientific validation. They are proven to help individuals recover from addiction.
The Summit Wellness Group believes in providing therapeutic mental health treatments. Our goal is to get to the bottom of addictive reactions. Once we do, we help our clients cope without substances for long-term recovery.
Cognitive behavioral therapy (CBT) is a psychological treatment effective for various disorders. These include depression and anxiety disorders and substance use issues. It also helps those with marital problems, eating disorders, and mental illness. Evidence-based research shows that CBT significantly improves functioning and quality of life.

CBT effectively treats individuals with addiction disorders. CBT focuses on problem-solving and changing negative thought patterns. In addition, it is a goal-oriented approach. This sets our clients up for success because they work with their therapists to set realistic benchmarks for recovery.
Dialectical behavior therapy (DBT) is a cognitive behavioral treatment. It's a standard psychological service used to treat addiction. DBT effectively treats many other disorders. Those include depression, anxiety, eating disorders, and post-traumatic stress disorder (PTSD).

DBT helps clients who struggle with managing their emotions and relationships and individuals considering self-harm. This treatment is ideal for individuals with emotion regulation, impulse control, and social difficulties.
Group Therapy
Group therapy involves two or more individuals working in a session together with a therapist. Having a support system of peers is essential to recovery. During group therapy, each participant takes turns expressing their struggles, feelings, experiences, and goals to maintain long-term recovery.
Our therapists tailor the sessions to specific topics that benefit each person. Those topics include avoiding their substance use triggers, strategies for approaching social settings, and building healthy relationships, among other individualized issues.
Relapse prevention
Relapse prevention is a set of techniques our therapists use to prevent our clients from returning to destructive behaviors and thinking. The therapist assists the client with identifying triggers and exchanging them for positive behaviors. The goal for this component of a treatment plan is long-term recovery by preventing addictive behaviors.
Non-12 Step Program
Understanding what it means when we say we take a non-12-step approach to addiction can help to understand what a 12-step program is. 12-step programs ask participating individuals to accept that addiction is a disease they cannot control. To overcome it, they must surrender to some higher power and ask that higher power for help. 12-step groups you may be familiar with are Alcoholics Anonymous or Narcotics Anonymous.
As a non-12-step program, we use many techniques to target problem areas in our clients' lives. We encourage them to take an active role in controlling their addiction. Some of the most common forms of non-12-step treatment can include the following:
Medication Assistance and Management
Medically Supervised Detox
Individual, Group and Family Therapy Based on CBT
Dual Diagnosis Treatment
SMART Recovery
Refuge Recovery
Brain Mapping Therapy
For the brain and body to communicate, messages are sent via neurons. During brain mapping therapy, electrodes on the skull can track these impulses and show how they work. Capturing these pictures can tell us a lot about how the brain communicates. And through this, we can see how substance abuse has affected that communication.
Brain maps look at brain activity by analyzing different waves. Looking at those waves in each lobe can give clinicians a better idea of which treatments are needed. They can also see how substance abuse has affected the brain and work to retrain it.
Sober Living
Our sober living homes offer structured housing that provides additional accountability through drug tests and curfews. Sober living is often used in conjunction with PHP and IOP or after the completion of the two. Sober living homes offer structured housing that provides additional accountability through drug tests, curfews, and peer support groups. Sober living makes for an easier transition back to daily life and obligations.
Next Steps for Relapse Prevention
Because drug addiction and mental health recovery is a marathon and not a sprint, continuing through to an aftercare program is essential. Now is the time to continue working on a life-long commitment to healthy living.
Meet with our recovery specialists by calling 770-299-1677 to begin your aftercare program at one of our addiction treatment centers in Roswell or midtown Atlanta.
You Aren't Alone
We're Here To Help
We'd love the opportunity to help you during this overwhelming and difficult process. Our sincere passion is helping people recover so that they can live full, meaningful, and healthy lives.
Call us 24/7 at 770-299-1677 or fill out our contact form and a member of our admissions team will contact you shortly.