Ecstasy Rehab Program
The 2020 Georgia Stimulant Overdose Report explained that drug-related overdose deaths, including those involving ecstasy, increased by 40% from 2018 to 2019. With the ongoing rise in addiction, The Summit Wellness Group has a top ecstasy rehab center in Atlanta, GA. We design customized programs to support those ready to recover from MDMA addiction. We have the expertise to help you rid your body of substances while giving you coping strategies to avoid mental and physical dependency. Adolescents and young adults more often report ecstasy abuse. Based on the Youth Risk Behavior Surveillance (YRBS) findings in 2019, 5.1% of young adults in Georgia abused ecstasy use at least once in their lifetime. The report also informs that there were 1,370 overdose deaths in Georgia in 2019, with 55% involving a stimulant, including ecstasy.
With two locations, we are conveniently located for easy access to either the Roswell or Midtown centers. It's time to receive the support you deserve. Our ecstasy addiction treatment program is here to help.
Ecstasy, MDMA, or molly, the street name, can be highly addictive because it forces your brain to produce more dopamine. The chemical dopamine makes you feel good. Abusing ecstasy increases your tolerance as the brain depends on the drug to feel happy.
MDMA alters levels of serotonin and norepinephrine as well. When these two neurotransmitters are changed, they can impact mood, sleep-wake cycles, and memory. Serotonin also affects your appetite, social behavior, and sexual desire.
Adolescents and young adults consider it a club drug. It is widely abused at raves. It can lead to increased energy, a benefit of a party drug.
The Summit Wellness Group's Ecstasy Rehab Programs
At our recovery center in Georgia, our hardworking team of highly knowledgeable professionals and licensed therapists provide individualized care at every level you can't find at other treatment centers.
Intensive Outpatient Program
Our intensive outpatient program (IOP) is a refined blend of immersive therapy, one-on-one counseling, and practical skill learning. This is the starting point after completing inpatient detox. If you don't need the rigid 24/7 structure of inpatient, IOP is the best option.
The benefits of IOP include the following:
A just-for-you approach that addresses all elements of your addiction. This dual diagnosis includes other drugs and mental health issues. IOP requires fewer hours, so we make the most of these.
Flexibility to maintain your regular life while receiving care at the time of day that works for you. You can start your day with morning IOP or wrap up your day with evening IOP.
No overnight stay is required. You attend IOP three to five days a week. It usually lasts about three months and up to six months.
Lower cost compared to a complete residential center or PHP.
Partial Hospitalization Program
Our partial hospitalization program (PHP) is our more involved outpatient program. It involves rigorous daily attendance for 30 hours each week. We recommend this inpatient rehab before starting IOP for a smooth transition. You still get to go home to your everyday life.
The benefits of PHP include the following:
Structured support with a consistent daily schedule of therapy sessions, counseling, and educational activities helps our client establish a routine. You also gain a supportive community that understands recovery and has walked in your shoes.
Flexibility and independence allow you to continue living at home. You return home in the evenings to continue your obligations outside of treatment.
Continuum of care means that as you transition from a higher level of care to a lower level of aftercare, we are there for each step. We offer ongoing support in several ways, including relapse prevention and non-12-step programs.
Comprehensive treatment gives you access to various therapeutic services, including individual therapy, group therapy, family therapy, medication management, and skill-building sessions. This comprehensive approach addresses multiple aspects of a person's recovery, including physical, mental, and emotional well-being.
Sober Living Program
Our sober living program offers structured housing that provides additional accountability through drug tests and curfews. Sober living is often used in conjunction with PHP and IOP. Sober living makes for an easier transition back to daily life and obligations.
We have four sober living models depending on your treatment needs. They include the following:
Peer-Run

Residents usually know each other
Everyone agrees to the house rules
Expect house meetings, drug screenings, and holding each other accountable
Our clinicians do not come out to the sober living homes
Therapy continues in our treatment facility

Monitored

Residents typically share a single-family home
A senior resident acts as the house manager
Follow pre-established house rules
Expect house meetings, drug screenings, and holding each other accountable

Supervised

Our treatment facility has direct involvement with consistent monitoring of the mental health conditions of residents.
Access to health services, coping skills, and other psychotherapy
Participate in individual and group sessions

Integrated

Transition after completing a mental health treatment program.
As with the supervised model, our therapists come to the homes and guide life skills and coping skills development.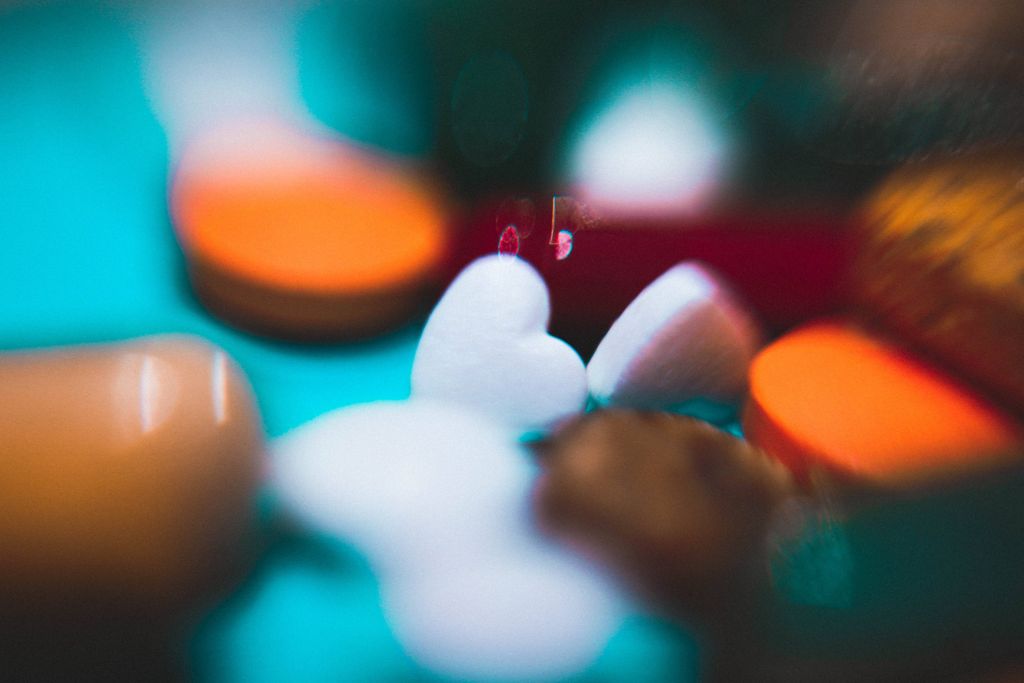 The Summit Wellness Group's Ecstasy Rehab Treatments
The Summit Wellness Group offers the most effective and trusted therapies designed to fully support individuals struggling with ecstasy addiction, addressing both the body and mind aspects of your addiction.
Medical Detox
Our detoxification center aims to guide clients through withdrawal symptoms as smoothly as possible when undergoing substance abuse treatment. One of the most challenging parts of addiction recovery starts with safely getting through detox. People often relapse because detox can have unpleasant and even dangerous side effects.
Our staff will help to regulate your body temperature, blood pressure, and heart rate. How a person's body responds to withdrawal depends on their use of ecstasy and other drug use. We provide treatment options based on your specific dependency.
At The Summit Wellness Group, our detox center focuses on empathetic professional care with a deep understanding of addiction management and mental health. Our healthcare team works closely with our clients to identify the most helpful treatments for maintaining sobriety after detox ends. We are equipped to manage ecstasy withdrawal and the most challenging drugs, including heroin and opioids, alcohol, benzodiazepines, cocaine, and prescription drugs.
Evidence-Based Therapies
Cognitive Behavioral Therapy (CBT) focuses on changing negative thought patterns and behaviors related to substance use. It helps individuals identify triggers and develop coping strategies to manage cravings and avoid relapse.
Dialectical Behavioral Therapy (DBT) helps individuals participate in their therapy. Professionals recommend DBT as a treatment for mental health disorders and substance abuse because it effectively combines CBT, mindfulness, and acceptance strategies. DBT teaches essential skills for managing emotions, impulsive behavior, and relationships.
Family Therapy involves the addicted individual and their family members in treatment. It helps families understand addiction and develop coping strategies to support recovery.
Group Therapy can provide a safe, supportive environment for individuals to work through their struggles together. Benefits include social support from people who've experienced what you have, skill-building for long-term coping strategies, and accountability for maintaining sobriety.
Individual Therapy is essential to successful long-term recovery. One-on-one therapy focuses on each person's unique needs. This therapeutic approach recognizes specific concerns, and therapists develop specialized goals for each individual.
Eye movement desensitization and reprocessing (EMDR) helps our clients process and overcome traumatic experiences. EMDR is based on the idea that unresolved traumatic memories are stored in the brain because individuals can experience distress and symptoms years after the event. EMDR involves a structured approach that includes identifying a target memory. Using eye movements, sounds, or taps, your therapist will activate the brain's natural healing processes.
Holistic Therapies
Holistic therapy is an alternative treatment service that focuses on the whole person, not just specific addiction-related symptoms. Our therapists consider our clients' physical, emotional, mental, and spiritual well-being, allowing them to achieve balance and develop coping skills. We use several holistic therapy services.
Yoga is a therapeutic practice that alleviates the symptoms of addiction because of its positive impact on mental health. We combine physical postures, breathing exercises, and meditation to encourage our clients to be in the present. This holistic approach is an ancient practice that originated in the Indus Valley civilization in Northern India over 5,000 years ago.
Chiropractic Therapy can take a toll on the body. Individuals can suffer from muscle tension, headaches, and chronic pain. Chiropractic care can help relieve these symptoms by realigning the spine and reducing stress. This can help improve overall physical comfort and reduce the risk of relapse to substances for pain relief. Chiropractic care is also helpful with mental health disorders.
Massage Therapy is used in our residential addiction treatment program to help support individuals in their recovery from addiction for several reasons:

Helps to reduce stress and anxiety, which are often underlying factors in addiction
Promotes a sense of well-being
Relaxes both the body and the mind
Improves circulation and reduces muscle tension
Relieves pain and discomfort
Boosts the immune system and improves sleep

Guided Meditation facilitates peaceful visualizations and leads to a state of reduced stress and peace. Meditation helps manage other health problems as well. Our clients are better able to understand their emotions and respond to them in positive ways. Meditation also reduces stress and anxiety while improving the overall quality of life.
Fitness reverses the detrimental effects on physical health, including weakened muscles, poor cardiovascular fitness, and overall physical deconditioning that substance abuse causes. Regular exercise helps improve cardiovascular health, strengthen muscles, increase flexibility, and enhance overall physical well-being. It also stimulates the release of endorphins, natural mood-boosting chemicals in the brain.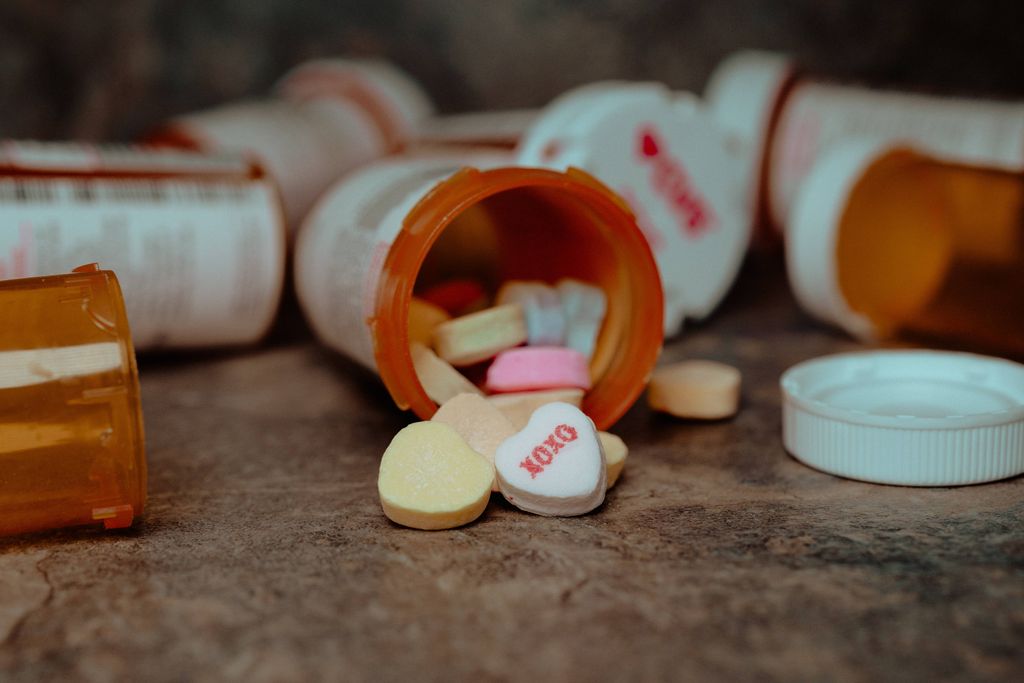 Understanding Co-occurring Substance Use Disorders
Dual diagnosis is common in recovery environments. Many individuals struggling with drug addiction also have co-occurring mental health disorders. Conditions like depression, anxiety, or PTSD are common. This combination can complicate treatment. One condition can intensify the other and vice versa. To recover completely, both must be treated.
The Importance of Getting Help for Ecstasy Addiction
Taking more ecstasy to chase the pleasure-producing effects can harm the cells in your brain that make serotonin. Ecstasy abuse can cause long-term brain chemistry changes that alter your mood, memory, and behavior. No longer feeling the high makes it difficult to quit ecstasy without dealing with mental health side effects or cravings.
Some common signs of ecstasy addiction can include:
Unsuccessfully attempting to cut down on ecstasy use
Developing a tolerance to ecstasy and needing to increase the amount to achieve intoxication
Using ecstasy causes the neglect of day-to-day responsibilities at work, school, or home
Taking ecstasy in large amounts or for longer than intended
Spending a lot of time trying to find ways to obtain, use, or recover from ecstasy use
Giving up social, occupational, or recreational activities due to ecstasy use
Continuing to use ecstasy even though it knowingly causes or exacerbates physical or psychological problems
Experiencing intense cravings for ecstasy
Using ecstasy in risky situations, such as driving
Continuing to use ecstasy even though it results in or amplifies social or interpersonal conflicts
If you use MDMA enough to experience adverse side effects like depression, anxiety, and fatigue, your body and mind may be addicted to the drug. Trying to stop using on your own can be difficult and even dangerous, depending on how much you use.
That's why seeking professional help from a trusted recovery center like The Summit Wellness Group's ecstasy rehab is essential. Supervised inpatient detoxification can be crucial to overcoming MDMA addiction and achieving a drug-free life.
Get the Treatment You Need
We'd love the opportunity to help you or a loved one during this overwhelming and challenging process. Our sincere passion is assisting people to recover to live whole, meaningful, healthy lives. We offer the latest in behavioral health for ecstasy treatment, support groups, and treatment plans for long-term recovery.
Call us 24/7 at 770-746-6991 or fill out our contact form, and a member of our admissions team will contact you shortly.
You Aren't Alone
We're Here To Help
We'd love the opportunity to help you during this overwhelming and difficult process. Our sincere passion is helping people recover so that they can live full, meaningful, and healthy lives.
Call us 24/7 at 770-299-1677 or fill out our contact form and a member of our admissions team will contact you shortly.