Xanax Addiction Treatment Program
4.8 million people aged 12 or older in the U.S. misused prescription benzodiazepines in 2020. This included more than 3.4 million individuals who misused alprazolam specifically. Xanax was the most prescribed psychiatric medication in the country from 2005 through 2013. It helps people with anxiety but is also commonly misused due to its addictive properties. The National Drug Intelligence Center has reported that the use of benzodiazepines, including alprazolam, is on the rise once again in Georgia. If you or someone you know has an addiction, our Xanax addiction treatment program in Atlanta, GA, can help. In Georgia, doctors wrote 2,853,933 prescriptions for benzodiazepines in 2020. This increased to 3,192,057 in 2021. Xanax addiction treatment involves various approaches, including medical detox, evidence-based and holistic wellness therapies, individual and group therapy, and outpatient treatment. This might also include aftercare and sober housing for relapse prevention to help maintain a life free from drug addiction.
The Summit Wellness Group offers a comprehensive range of treatment options we fine-tune to each person's needs.
Xanax, also known by its generic name, alprazolam, is a prescription medication in the benzodiazepine family. It's often given short-term to help people deal with stress, insomnia, seizures, severe anxiety disorders, and panic disorders.
Xanax works without pause by enhancing the impact of the neurotransmitter known as GABA. When a person feels anxious or panicked, other chemicals in the brain become activated. Xanax lowers the brain's activity in the central nervous system to restore balance. It also induces a sense of deep relaxation and euphoria.
When benzodiazepines are used more than a doctor prescribes, they can create dependency. Frequent Xanax use can lead to a benzodiazepine addiction. The body adjusts to the drug's presence. As a result, it responds less to the same amount over time. Lowering the dose can cause Xanax withdrawal symptoms to kick in.
Xanax Addiction and Dependency
If Xanax use begins affecting your daily life, it can indicate a substance use disorder (SUD). Our Georgia recovery center knows how quickly a prescription can become an addiction. We are committed to healing you.
If you stop taking Xanax or lower your dose, you might start to experience withdrawal symptoms. These distress signals from your body can indicate dependency. If this effect begins to interfere with regular life, it can mean that a substance use disorder is developing.
The most common benzodiazepine withdrawal signs include:
Anxiety
Cravings
Tremors
Insomnia
Irritability
Sweating
Seizures
Headaches
Nausea and vomiting
Hallucinations
Facing potentially dangerous withdrawal symptoms alone without medical help is very risky. Doing so can cause serious problems, increase the risk of returning to addiction, and make the withdrawal process last longer. For a safer recovery from an addiction, it's vital to get professional medical support.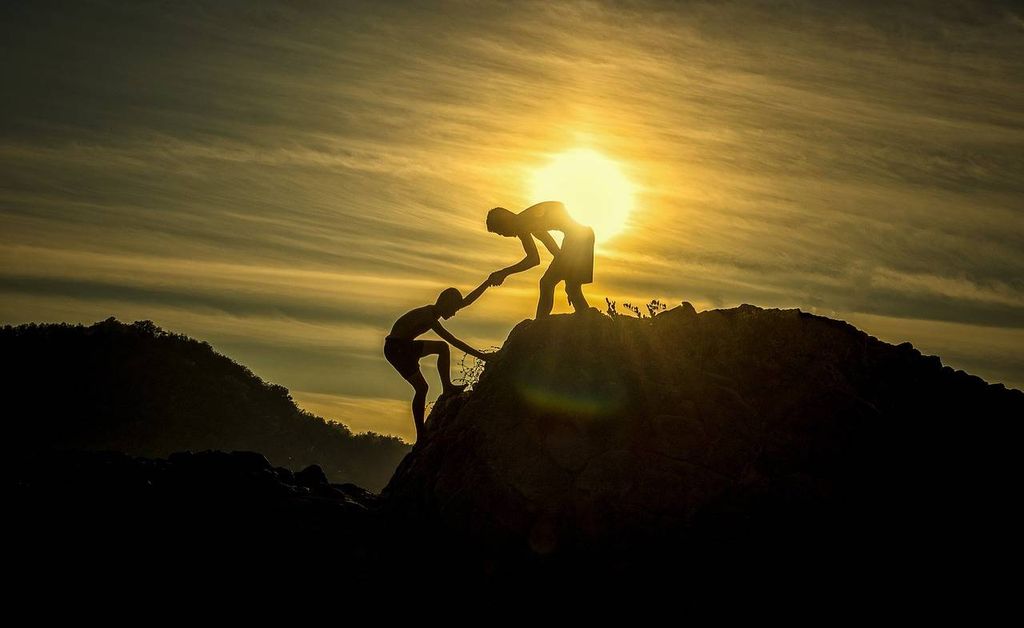 The Importance of Seeking Help for Xanax Addiction
Apart from impacting one's life quality, it can also increase the likelihood of experiencing depression, anxiety, and other co-occurring disorders. Additionally, it can potentially exacerbate existing health conditions or even trigger them.
It is not recommended to stop using Xanax without medical supervision, according to recovery experts. Abusing Xanax can lead to dependence, resulting in health concerns such as sedation or seizures.
Seeking assistance from healthcare professionals and support from loved ones is crucial during recovery. Overcoming addiction not only improves health but also enhances relationships and overall well-being.
If you're seeking Xanax addiction treatment in Atlanta, GA, The Summit Wellness Group is the right choice. Our dedicated team of professionals and licensed therapists provide care that distinguishes us from other treatment facilities.
Located in the heart of Atlanta, GA, our rehab facility offers treatment plans utilizing effective approaches for complete addiction recovery.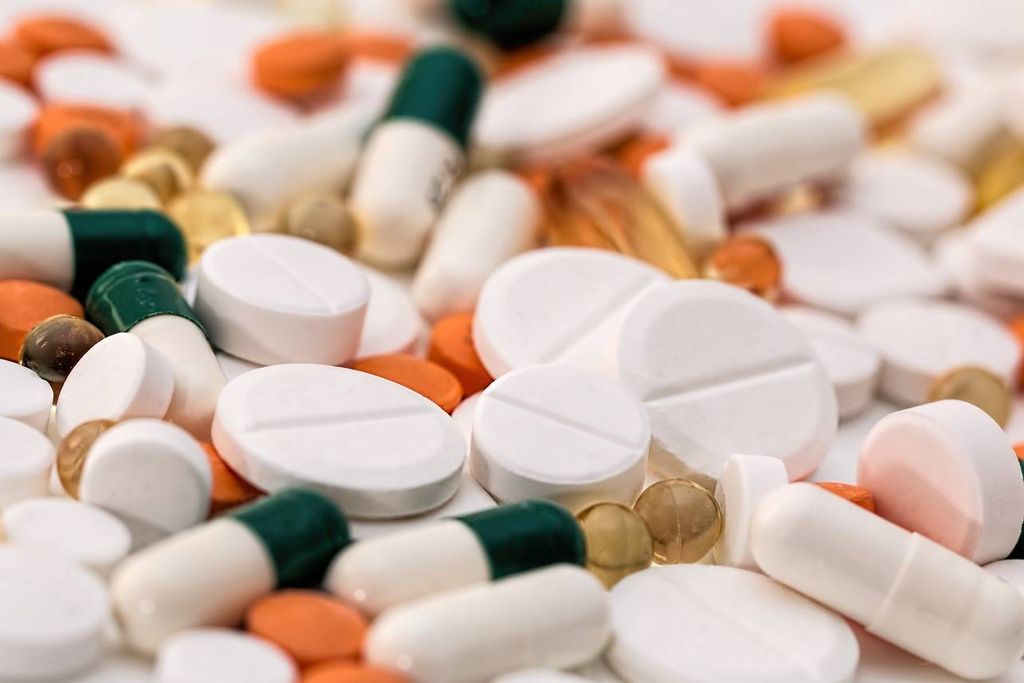 Xanax Addiction Treatment at The Summit Wellness Group
The Summit Wellness Group understands how to provide Xanax addiction treatment properly. Our treatment plans use effective and proven approaches to treat addiction fully.
At The Summit Wellness Group, we will help you every step of the way in overcoming Xanax addiction. We are committed to providing the tools and support you need for recovery.
Intensive Outpatient Program (IOP)
Our intensive outpatient program serves as a transition after completing detoxification. This outpatient treatment option is well-suited for individuals who do not require round-the-clock inpatient care.
The IOP includes therapy sessions, counseling services, and skill development activities designed to assist you. The program usually spans three to six months, with sessions occurring three to five days each week.
IOP offers benefits such as:
A personalized approach to treat your Xanax addiction, even if you also use other drugs or have co-occurring mental health issues.
Flexibility to continue your daily life while receiving treatment. We work with your schedule. You attend at a time that suits you, day or evening.
No overnight stay is required in IOP. You can continue living your daily life without putting it on hold. You get to go home each day.
Cost-effective solution compared to complete residential treatment or partial hospitalization.
Partial Hospitalization Program (PHP)
Our partial hospitalization program is our more intense outpatient program. It's recommended as the next step after leaving inpatient and before transitioning to IOP. You attend this program 30 hours weekly but can still return home every evening.
PHP offers advantages including:
Managing a daily routine and getting adjusted to a regular schedule. PHP eases you into everyday life without Xanax. PHP consists of therapy sessions, counseling, and immersive activities. PHP also provides a supportive community of individuals who understand the recovery journey.
Accommodating schedule for your needs and obligations. We understand the importance of flexibility. You continue living at home and keep your commitments outside treatment while attending.
Continuum of care options with ongoing support throughout your transition through our levels of care. This includes relapse prevention and non-12-step programs.
Comprehensive treatment with access to various services such as individual, group, and family therapy, medication management, and life skill-building sessions. Our natural holistic approach addresses multiple aspects of recovery, including body, mind, and emotional well-being.
Sober Living Housing
Our program helps individuals transition back to daily life after substance abuse treatment. This program offers stable housing with enhanced accountability. Residents have curfews and undergo drug testing.
This support-based environment is often used alongside outpatient treatment like PHP and IOP to smooth moving back into everyday life.
Depending on your treatment needs, we offer four sober living formats:
Peer-run
Residents usually already know each other
Therapy continues
All residents agree to follow house rules
Our clinicians do not come to sober living homes
Monitored
Residents usually share a single-family home nearby
A senior resident serves as the house manager
Pre-established house rules are followed
Supervised
At our recovery center, we closely watch residents' mental health conditions.
Residents can access health services, life skills training, and other helpful therapy options.
Individual, family, and group therapy sessions
Integrated model
Designed for individuals ready to transition after completing a mental health treatment program.
Our therapists visit the homes and help residents build on their learning.
All these models aim to create a stable and supportive environment that allows individuals to continue their recovery journey, support positive behaviors, and achieve long-term sobriety.
Our Xanax Addiction Treatment
If you or a loved one is in the grips of a Xanax addiction, The Summit Wellness Group can help you make the necessary changes to begin recovery. Xanax treatment options can vary from center to center, but a few common elements exist.
They help the individual:
Work through initial withdrawal symptoms
Address any co-occurring mental health disorders, such as anxiety or panic attacks
Understand the core of their substance use disorder
Learn methods to manage and maintain progress after leaving a Xanax rehab program for relapse prevention
When someone takes Xanax for a long time, their body gets used to having it. They might start to feel like they can't function normally without it. As the body craves Xanax, people need larger doses to feel the same way, leading to drug addiction.
Watch for these signs of Xanax addiction:
Needing the drug (cravings)
Needing more Xanax
Always thinking about Xanax
Taking too much of the medication
Ignoring life and prioritizing the drug
Mixing Xanax with opioids and other drugs that slow down your brain raises the chance of an overdose.
Medical Detox
Xanax detoxification can be risky and life-threatening without proper medical care. Our medical detox center supports clients throughout the challenging withdrawal process. Research agrees that the side effects of Xanax withdrawal require close monitoring by trained medical staff.
Our treatment center provides a safe, welcoming space without home and other triggers. When you think about it, your body fights hard as the drug leaves your system. As medical advice recommends, it's not wise to do it yourself.
Xanax withdrawal side effects can cause intense seizures called grand mal seizures that result in convulsions. These seizures can happen anytime during the acute withdrawal and pose the most significant risk within 24 hours after the last dose.
The Summit Wellness Group's detox treatment facility offers compassionate, expert addiction and mental health care. Our treatment center team collaborates with clients to find effective post-detox treatment options.
Evidence-Based Therapy
Some of the therapies we use include:
Holistic Therapies
We also utilize holistic wellness therapies at our addiction treatment center. This alternative treatment helps with addiction by looking at the whole person, including their body, emotions, mind, and spirit.
We use various holistic approaches to heal the whole self:
Yoga combines physical movements and controlled breathing to improve mental health and connection with your body.
Chiropractic therapy helps to improve muscle tension, headaches, and chronic pain. It does this by realigning the spine, decreasing stress, and lowering the risk of substance abuse for pain relief.
Massage therapy in drug abuse treatment helps to reduce stress, promote well-being, and relax body and mind.
Guided meditation facilitates peaceful visualizations and reduces stress to curb cravings. It grounds you in the present.
Fitness combats the physical effects that substance abuse leaves behind, such as weak muscles and poor heart health.
Dedicated Addiction Specialists and Therapists
Our compassionate staff is the best in the industry. Leaders in addiction, medicine, and therapy make up our team. We come from diverse backgrounds and walks of life. Our commitment to client-first care unites us.
We're also accredited by the Joint Commission and licensed by the State of Georgia. You're much more than just a name at The Summit Wellness Group.
We team up with clients, families, and healthcare providers. We work together to create your one-of-a-kind care treatment plan. Our skilled team offers therapy in groups, family therapy, and with just your therapist. We work on treating both mental health issues and preventing drug relapse.
If you or a loved one is addicted to Xanax, The Summit Wellness Group can help you start recovering. We have advanced treatments for Xanax addiction, like therapy, support groups, and personalized recovery plans.
It only takes a simple phone call to (770) 746-6991 or fill out our contact form below to get in touch. This process can be overwhelming, and we understand what a big step this can be. We work hard to make the process as uncomplicated as possible.
You Aren't Alone
We're Here To Help
We'd love the opportunity to help you during this overwhelming and difficult process. Our sincere passion is helping people recover so that they can live full, meaningful, and healthy lives.
Call us 24/7 at 770-299-1677 or fill out our contact form and a member of our admissions team will contact you shortly.