Gambling Addiction Treatment in Atlanta, GA
If you enjoy gambling, you understand the exhilaration and anticipation it brings. However, have you ever felt like the excitement of gambling is becoming overwhelming? Are your wins becoming less frequent, only to be followed by a string of losses?
Gambling addiction is more common than many realize. If the thrill is gone, our gambling addiction treatment center in Atlanta, GA, can help you regain control.
What is Problem Gambling?
Gambling addiction is a far-reaching issue affecting millions of people worldwide. A gambling addiction, or problem gambling, happens when gambling patterns affect an individual's personal life, family, or work.
Problem gambling is often dismissed as not a serious disorder. This misconception can deter individuals from getting proper support. It is classified as a mental health disorder with defined criteria. The DSM-V manual outlines the signs of a gambling addiction like any other habit causing harm.
Signs and Symptoms of a Gambling Problem
The signs of this compulsion are easy to detect when you know what to look for. Several individual factors influence how far a gambling problem has progressed.
Like other habits, it will worsen if left untreated. The DSM-V manual states that a gambling addiction exists if four or more criteria are met over 12 months.
Indications of a problem include:
Needing to bet increasing amounts to achieve the same thrill or "high"
Becoming uneasy or agitated when attempting to quit gambling
Making efforts to slow down or stop gambling without success, relapsing
Constantly thinking about placing bets and playing games
Turning to gambling when feeling emotionally stressed
Not being able to stop despite severe and growing adverse effects
Seeking to recuperate from "chasing losses" by betting more
Being dishonest about gambling-related activities
Putting relationships, employment, or educational opportunities at risk due to gambling
Depending on others for financial support related to gambling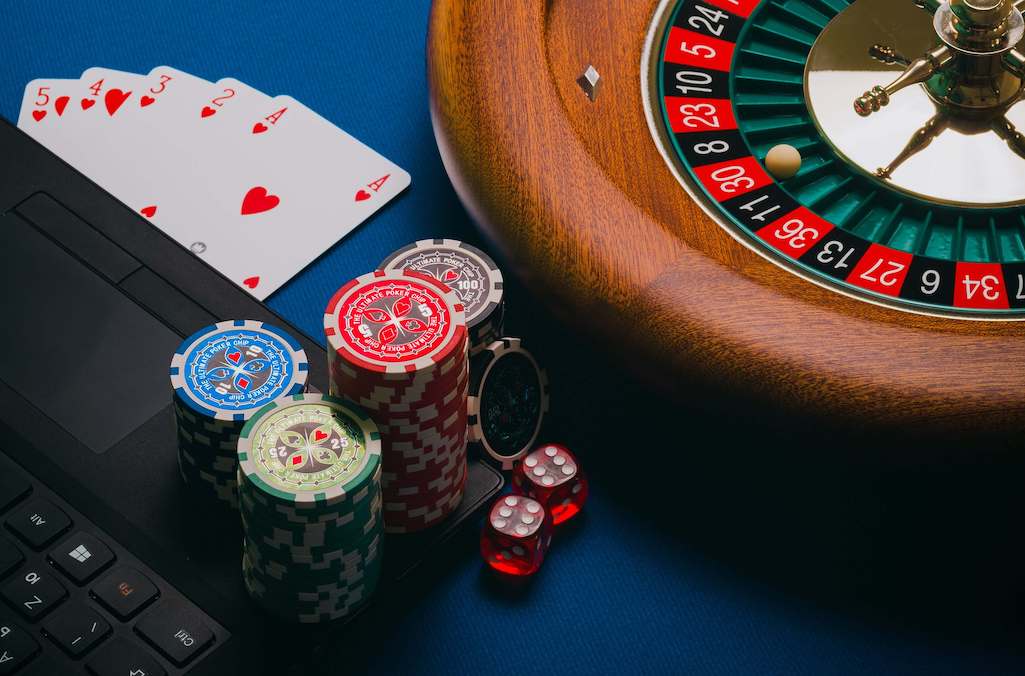 Why Treatment for Gambling Matters
Anyone who gambles can develop a problem. The consequences of problem gambling can be devastating. It can affect every aspect of one's life. Financial ruin, legal issues, job loss, and strained relationships are all common outcomes.
A study revealed the impacts of compulsive gambling:
13.8% had lost their job within the past year
Over half (53.5%) had experienced divorce
19.2% had filed for bankruptcy
21.4% had been in jail at least once
Additionally, the emotional and physical toll is profound. Up to 24% of individuals struggling with gambling addiction have contemplated or even attempted to end their lives. Chronic gambling doesn't just threaten mental well-being.
The harmful effects of chronic problem gambling extend to physical health as it significantly elevates stress levels within the body. This increases the likelihood of developing heart disease and impairing other essential bodily functions. Given these circumstances, seeking assistance from a rehabilitation center becomes crucial.
How Prevalent is Compulsive Gambling?
Gambling is a common issue in the U.S. 85% of adults in the U.S. have gambled at least one time in their lives. Within the past year, 60% of adults have participated in gambling. Most people who gamble can do it responsibly, but when they can no longer manage it, the consequences are disastrous.
2 million U.S. adults (1%) meet the guidelines for a gambling addiction diagnosis yearly. Another 4-6 million (2-3%) show signs of mild to moderate gambling dependency. These individuals don't qualify for a professional diagnosis, but they can still struggle with the same effects.
The accessibility has raised the number of individuals affected. It's legal to gamble in 48 states plus the District of Columbia. Hawaii and Utah are the only exceptions where it is not permitted.
At one time, the sport was limited to adults. The rise of online betting and games with gambling aspects has changed this. Adolescents are now vulnerable. Many encounter gambling during their teenage years. Teens who gamble are more likely to face addiction in adulthood.
Is There Rehab for Gambling Addiction?
Gambling is a fun recreational activity for many people. However, the fleeting feeling of a win can vanish just as quickly. Gambling rehab is unique and requires a comprehensive approach.
Unlike an opioid or alcohol addiction, there aren't physical signs to identify compulsive gambling. It's a solo sport and can be hidden from friends and family. However, like other addictions, it can spiral with destructive results.
Despite the havoc a gambling disorder can wreak, many individuals don't think rehab is available. If you or a loved one is dealing with the damage of compulsive gambling, professional treatment at a rehab for gambling addiction can be the best decision.
The Summit Wellness Group in Atlanta, GA, has the expertise to help you overcome this problem. We address gambling and underlying mental health disorders contributing to the habit. With our dual-diagnosis gambling treatment program, you can regain your freedom from this burden.
Gambling and Co-occurring Disorders
Many individuals with a gambling addiction also struggle with other challenges. Up to 80% of those seeking help for gambling have another mental health condition.
This might be substance abuse, mood disorders, or personality disorders. Gambling can worsen the symptoms of existing mental health disorders like depression and anxiety.
Places like casinos and bars are mainstays for gamblers. These venues also promote alcohol consumption. This can reduce inhibitions for reckless spending. At the same time, it can amplify mental illness symptoms. One addiction feeds the other to develop an alcohol or other substance use disorder. Co-occurring disorders are frequently involved when addressing a gambling problem. 9.2 million U.S. adults have a co-occurring condition. These intertwined relationships make treating each part essential for recovery. The customized treatment plan you develop with your team allows us to help your needs most effectively.
Why Gambling Treatment at The Summit Wellness Group?
Personalized Care
Choose a gambling addiction treatment program that prioritizes your needs. Our gambling addiction treatment program is built upon individualized care. Our small clinical caseloads have a 2:1 client-to-staff ratio.
Thorough Aftercare
Recovery is a lifetime journey. The true challenges come after you graduate and return to your everyday environment. Falling back into old behaviors is a high risk during early recovery.
We make the transition from PHP and IOP seamless with an aftercare plan created to meet your specific needs and goals in stopping gambling. These resources, activities, and other components support you during early recovery and help to prevent a relapse.
Standout Staff and Joint Commission Accreditation
We are fully licensed in Georgia, and our facility and individual staff hold various industry credentials. Our staff sets us apart. They comprise some of the most skilled treatment providers in the addiction field. We have the expertise to treat on an individual level.
Comprehensive Dual-Diagnosis
If you have another diagnosis, our expert-designed programs treat each condition. While some facilities only address gambling addiction, we handle gambling and substance dependencies and manage mental health issues.
Our Gambling Treatment Programs
The Summit Wellness Group in Midtown Atlanta provides a leading gambling disorder rehab program. Our dual diagnosis continuum of care combines evidence-based and holistic therapies to help overcome gambling addiction.
Inpatient Medical Detox
Detox cleanses the body of toxins from drugs. If you have a dual diagnosis, this might be your first stop.
In detox, you receive attentive, 24/7 monitoring to move through the withdrawal symptoms safely and effectively. You will have medical support to ensure your comfort.
You are placed under the care of medical professionals and registered nurses who stay with you through the entire detox process.
Partial Hospitalization Program (PHP)
Our partial hospitalization program (PHP) supports you in staying sober. It requires a commitment of 30 hours weekly. This program eases you from inpatient or detox to navigate daily life. You get to live offsite, like at home or in sober housing.
You receive additional care for co-occurring disorders and other assistance tailored to your needs. With PHP, we offer medication management, holistic activities, gambling counseling, and various individual and group therapy choices.

Intensive Outpatient Program (IOP)
Our intensive outpatient program (IOP) builds on your knowledge of PHP. You continue to explore hands-on holistic and evidence-based treatments and medical and mental health care.
This outpatient program runs on a part-time schedule. It's fewer hours than our PHP but with more structure than standard outpatient treatment. IOP emphasizes healthy coping strategies for relapse prevention from gambling.
Sober Living
Our sober living program is often paired with PHP or IOP. This support-based living is set in beautiful townhomes that provide accountability and the opportunity to implement your tools.
Separating yourself from the temptation of gambling or triggers to gamble greatly benefits your recovery. You develop routines and camaraderie as you ease into daily life and outside obligations.
Aftercare
The true challenges come after you graduate and return to your everyday environment. Navigating life without gambling is a change. We follow PHP and IOP with an aftercare plan made to meet your specific needs and goals in recovery. These resources, activities, and other components support you during early recovery.
Our Gambling Rehab's Treatment Services
Your custom treatment plan reflects your specific needs. Our programs include engaging evidence-based therapy sessions led by our licensed therapists with other onsite alternative interventions that align with your needs.
We help individuals with various gambling addictions, such as:
Sports wagering
Poker & Blackjack
Slot gameplay
Stock and cryptocurrency trading
Online gaming
Our licensed therapists, counselors, and behavioral health clinicians are committed to helping you pinpoint the core issues of your gambling habit.
Besides routine group discussions and personal consultations with a primary treatment specialist, clients can explore alternative experiential and family therapy sessions.
Individual therapy sessions play a crucial role in our gambling recovery program. Clients delve into the root causes and acquire new coping strategies and behaviors to prevent reverting to old betting habits.
Psychotherapy methods are used for problem gambling:
Motivational enhancement therapy (MET) is a fast-acting therapy designed to reduce resistance and increase motivation for change.
Group therapy allows clients to connect with others facing similar hurdles. By addressing personal challenges, you also gain insights from peers. This removes the isolation of a problem often swept under the rug.
Holistic explorative therapies like mindfulness meditation in our calming "moon room" and yoga with certified instructors present innovative avenues for personal growth. We also emphasize physical fitness as a cornerstone of mental health.
Our wellness therapies include:
Massage therapy sessions
Nutrition wellness classes
Personalized chiropractic care
Creative music and art therapy
Leave Gambling Addiction Behind
Are you struggling with gambling addiction? The secrecy and stigma of this problem can leave you feeling helpless and isolated. You don't have to face it alone. Let us help you take the first step towards freedom and a healthier future.

Contact us today for more information by calling (770) 746-4184. You can also email us at contactus@thesummitwellnessgroup.com. Our admissions team is available 24/7 to answer your questions about our gambling treatment program. Start healing today.
We'd love the opportunity to help you during this overwhelming and difficult process. The Summit Wellness Group is located in Georgia and all of your calls will be directed to one of our local staff members. Our sincere passion is helping people recover so that they can live full, meaningful, and healthy lives.
Call us 24/7 at 770-299-1677. If we aren't the right fit for you then we'll utilize our expertise and connections within the treatment industry to assist you in finding the best provider for your specific needs. Alternatively, you can fill out our contact form and a member of our staff will contact you shortly.