PTSD and Trauma Treatment
Post-traumatic stress disorder (PTSD) is an extreme form of stress response to trauma. It can be very debilitating for the person experiencing it. When coupled with substance abuse due to an attempt to self-medicate, the symptoms can worsen. The only hope for relief is through professional treatment. The Summit Wellness Group uses the most effective combination of treatments to help individuals suffering from PTSD or trauma.
The goal for PTSD and trauma treatment is to reduce the added stress and disruption that this condition produces in someone's life. PTSD is often the result of experiencing some traumatic event, such as sexual or physical abuse, combat, or natural disasters. Treatment works to pinpoint the cause of this trauma and work through the resulting fears and triggers. Though most people will experience some sort of traumatic event in their life, about 8% of people will struggle with PTSD.
On its own, PTSD is a difficult condition to treat. When paired with substance abuse, the worsening symptoms and decline into depression can make treatment seem hopeless. It is currently estimated that about half of people suffering from PTSD have a co-occurring substance abuse disorder. The only way to treat these comorbid conditions is through professional help.
What Does PTSD Feel Like?
Suffering from PTSD can be a distressing experience. One minute you're fine, and the next you're reliving the worst day of your life. Anything can trigger flashbacks and panic attacks, which can disable a person right where they are with no warning and nowhere to escape to. Even at night, you're plagued by nightmares that feel too real to not be. And you don't want to keep experiencing that day or that situation, but the more you try to run from it, the more it tries to make you remember.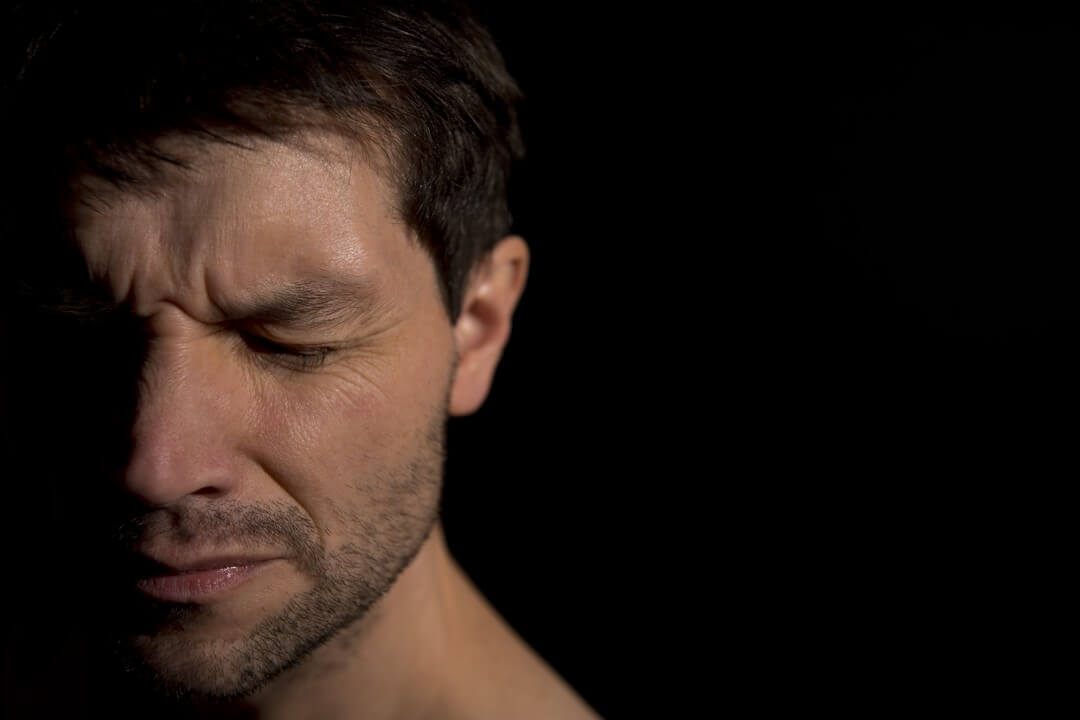 Do I Need A PTSD Treatment Center?
People who don't suffer from PTSD often have a difficult time understanding the triggers and actions of people who have experienced such horrific trauma that it never leaves them. The symptoms of PTSD are categorized into specific groups to help doctors better understand and identify each individual's specific needs as not all people experience trauma the same way. People typically experience:
Flashbacks, bad dreams, or frightening thoughts
Avoidance of specific places or things that may trigger fear or panic
Being easily startled
Feeling tense or "on edge" constantly
Having difficulty sleeping
Having angry outbursts
Difficulty remember key points of the trauma-inducing event
Negative thoughts
Feelings of guilt or blame
Loss of interest in activities they once enjoyed
Intense panic attacks
Insomnia or depression
Chronic pain
PTSD can happen to anyone at any age. It typically develops after some sort of traumatic event or stress that is placed upon the individual. Research indicates that women are more likely to develop PTSD. Some genes may make a person more susceptible to developing anxiety and PTSD, but there is no one specific cause other than some traumatic or stressful event. Some risk factors that may increase a person's chance of developing PTSD are:
Getting hurt or seeing another person get hurt or die
Childhood trauma
Feeling horror, helplessness, or extreme fear
Having little or no social support after the event
Dealing with extra stress on top of the traumatic event
Having a history of mental illness or substance abuse
Because people suffering from PTSD are more likely to develop a substance abuse disorder, treatment through a rehabilitation facility is the only way to alleviate those symptoms and reach long-term recovery. A combination of psychotherapy, medication, and holistic techniques can improve one's symptoms. This is only successful if both PTSD and substance use disorder get treated together. If only one is targeted during treatment, it is likely that the client may relapse. Studies show that when someone suffers from both conditions, the symptoms of each are more resistant to treatment and more intense. Treating only one condition is ineffective. At The Summit Wellness Group, we believe in combining different techniques that address all areas of our client's wellbeing (physical, psychological, and emotional) because we have found that multifaceted treatment plans are most effective.
The more tools that we can equip our clients with as we treat both PTSD and substance abuse, the better the outcome for a full recovery. Our goal is to provide you with an individual treatment plan specific to your needs so that you receive the level of care you want and need.
The different programs at The Summit Wellness Group all offer high levels of care. They can be modified based on each of our client's individual schedules. Whatever someone's needs or schedule, we have treatment plans available that will work to meet them where they are. And because PTSD is so often diagnosed alongside a substance use disorder, our more intensive plans offer the best chance of success.
Intensive Outpatient Program (IOP): This is our standard level of dual-diagnosis mental health and substance abuse treatment that offers well-rounded care while also remaining flexible. IOP is 9 hours per week and sessions are available during the day or evening.
Partial Hospitalization Program (PHP): Our PHP program is our most comprehensive level of care and is 30 hours per week. This program is most helpful for those who may be dealing with more serious addiction and co-occurring mental health issues. It is designed to provide the highest level of care possible.
Sober Living: Our sober living facilities are safe and healthy living spaces located near our treatment facilities.
Along with those programs, we incorporate a variety of treatment styles, each comprised of multiple modes, techniques, and components. These aim to provide someone with the most tools with which they can begin the healing process and overcome PTSD and substance abuse. These include:
Cognitive-Behavioral Therapy
Group Therapy
Art Therapy
Fitness Therapy
Adventure Activities
Yoga
Chiropractic Care
The comprehensive and multifaceted treatment approach that we use at The Summit Wellness Group is designed to not only help someone recover and heal from trauma but to foster healthier habits and coping mechanisms for a happier life moving forward. The first step to freedom from addiction and the pain of PTSD is asking for help. It is important that we remind our clients that there is a whole life outside of these conditions.
Whether your symptoms are mild or severe, if you believe that PTSD has interfered with your normal, day-to-day life in any way, seeking help is the best form of recovery. Our team is dedicated to making sure you receive all the help necessary in managing those symptoms of trauma, healing from the pain that the experience has caused you, and helping you form positive and healthy coping habits without the need for substance abuse. Together, we can help you get your life back.
You Aren't Alone
We're Here To Help
We'd love the opportunity to help you during this overwhelming and difficult process. The Summit Wellness Group is located in Georgia and all of your calls will be directed to one of our local staff members. Our sincere passion is helping people recover so that they can live full, meaningful and healthy lives.
Call us 24/7 at 770-299-1677. If we aren't the right fit for you then we'll utilize our expertise and connections within the treatment industry to assist you in finding the best provider for your specific needs. Alternatively you can fill out our contact form and a member of our staff will contact you shortly.