Group Therapy
Being a part of a group is a natural part of life. Whether in school, sports, or work, we must engage with others to be productive, accomplish tasks, and meet daily obligations. For many people, group participation is essential to our well-being and handling multiple responsibilities within the same day. Group encounters may be off-putting for others, seen as a waste of time, or make some uncomfortable. We get used to how we do things and approach the world. However, our group therapy program in Atlanta, GA, helps those undergoing substance abuse and mental health treatment. For some, it is the very thing that saves our clients' lives. When recovery and sobriety get challenging and overwhelming, having group therapy to turn to can make the impossible feel just a little more possible. We don't have all the answers to everything, but we can learn a little from each other. Over time, those bits of advice, wisdom, empathy, and understanding can collectively add up.
Our group therapy options allow participants to take the burden of constantly explaining themselves away. Instead, you will find yourself in the company of peers who don't need an explanation.
Types of Group Therapy at The Summit Wellness Group
Our team of experienced therapists leads our group therapy sessions. Some are sober from substance use disorder (SUD), while others are recovering from mental health disorders. Either way, you will be among those who understand your stage of recovery.
The different options of group therapy at The Summit Wellness Group include the following:

Cognitive behavioral therapy (CBT) makes individuals aware of attention and concentration problems. It improves your organization and time management. You learn to break down tasks, making managing your daily life easier. CBT can also help you to build confidence and control impulsive behavior.

Dialectical behavioral group therapy (DBT) helps individuals participate in their treatment. DBT combines CBT, mindfulness, and acceptance strategies. DBT teaches essential skills for managing emotions, impulsive behavior, and relationships. Individuals set goals, track progress, and make decisions about their treatment.

Family therapy helps treat addiction and mental health. It provides understanding, support, and education for family members. It strengthens relationships by addressing the impact of addiction on family dynamics and the role family plays.

Holistic therapy is an alternative treatment service that focuses on the whole person, not just specific addiction-related symptoms. Our therapists consider our clients' physical, emotional, mental, and spiritual well-being, allowing them to achieve balance and develop coping skills. We use several holistic therapy services, which include yoga, guided meditation, chiropractic care, fitness, and acupuncture.

Non-12-step programs provide guiding principles by which to live. The program is similar in format to Alcoholics Anonymous (AA) and Narcotics Anonymous (NA). Our clients learn to take responsibility for their actions while joining a supportive community. This promotes personal growth and relationship stability.

Recovery coaching is a supportive and personalized approach to helping our clients with alcohol addiction. It can be valuable in navigating the recovery process. Our recovery coaches are trained professionals who provide guidance, encouragement, and accountability to individuals seeking to overcome their addiction and maintain long-term sobriety by providing another level of accountability, addiction education, and life skill development for overcoming cravings and preventing relapse.

Relapse prevention is a set of techniques our therapists use to prevent our clients from returning to destructive behaviors and thinking. The therapist assists the client with identifying triggers and exchanging them for positive behaviors. The goal for this component of a treatment plan is long-term recovery by preventing addictive behaviors.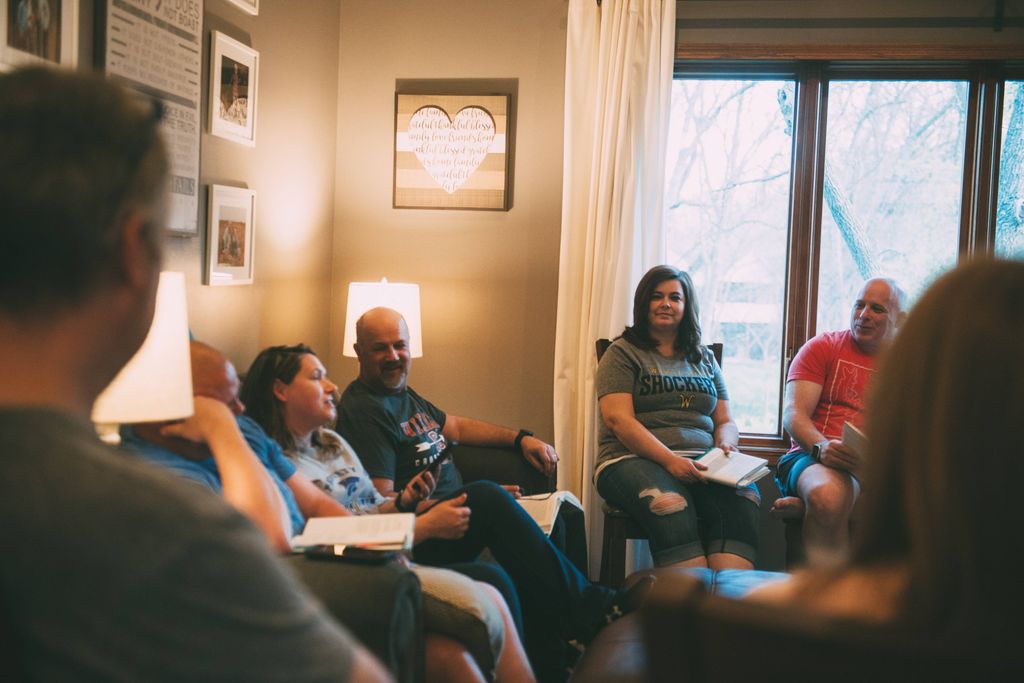 The Benefits of Group Therapy
Group therapy has several benefits that can contribute to a person's overall wellness and quality of life. The following include some of the advantages that our therapists witness in their clients during sessions.
Emotional Support and Validation: Group therapy is a place to share your experiences and challenges in a safe space. When others can validate our feelings, the burden feels lighter, and the walls of isolation start to come down.

Social Learning: In a group, we naturally learn from others. Their experiences teach us about our actions while gaining new coping skills based on how they processed the experience.

Interpersonal Skills Development: Participants can work on their communication and listening skills. They also learn conflict resolution and understand the importance of empathy. Once you build skills to interact better with others, you can enter healthier relationships and engage in less risky behaviors.

Build and Establish Relationships: Group therapy allows you to meet with your same peer group for each session. You become a supportive family for each other. This results in forming new friendships with others who are regaining their lives and working on self-improvement.

Cost-Effectiveness: Unlike individual therapy, group therapy splits the therapist's time among several people. Because of that, it can be a more cost-effective option for some. The low cost also allows more people who deserve therapy to receive it.

Enhanced Self-Awareness: Even though it is a group setting, the individual reflection continues after the sessions end. The feedback gained during the session can increase self-awareness and personal growth. You can gain insights into your thoughts, emotions, and behaviors.
Ultimately, the success of group therapy depends on your participation and willingness to be open and receptive to it. The more you can let your walls down, the more you gain from each session. In addition, through our individualized approach to treatment, your therapist will decide when and if group therapy fits you.
Why Choose The Summit Wellness Group?
We are independently owned and operated. This gives us the ability to create our policies and procedures. We can also design treatment plans for our client's specific needs. We use this to our advantage. Our clients receive personalized healthcare specific to their goals.
The Summit Wellness Group's mental health professionals provide the latest therapies. We also offer a variety of holistic treatments. Our cutting-edge treatment programming is done in our luxury facilities. Some of our many amenities include private bedrooms, fully stocked kitchens, quiet spaces, and catered meals. Our clients also have a community of peers they can relate to.
The Summit Wellness Group is Joint Commission Accredited. This means our treatment team provides safe, high-quality care for our patients. That care extends to our core values.
Why Choose The Summit Wellness Group?
Get started with group therapy at The Summit Wellness Group. Clients benefit from these sessions and often continue participating in individual therapy.
Our dedicated team of clinicians will work with you to determine a dynamic that will work. If you need help, call us today so we can get you started rebuilding a solid family unit. Call us 24/7 at 770-746-6991.
We have two locations near Atlanta, Georgia. Our Midtown location is at 996 Huff Rd NW, Suite C, Atlanta, GA 30318. Our Roswell location is 745 Hembree Pl., Roswell, GA 30076.
You Aren't Alone
We're Here To Help
We'd love the opportunity to help you during this overwhelming and difficult process. Our sincere passion is helping people recover so that they can live full, meaningful, and healthy lives.
Call us 24/7 at 770-299-1677 or fill out our contact form and a member of our admissions team will contact you shortly.