Atlanta is a vibrant and sprawling metropolis that, while it is in the deep south, provides an assortment of cultural, educational, and exciting things to do. Almost anything someone could hope to do can be found in Atlanta or in one of the suburbs of the metro area. The Metro-Atlanta area is quite massive, so we have assembled a guide separating different regions of the metro area with fun, interesting, or exciting things to do in that part of town.
Acworth
Cauble Park – 4425 Beach Street, Acworth, GA 30101
A 25-acre park in the southeast section of Lake Acworth with real sand beaches, accommodations for boating and fishing, and areas for picnics.
Red Top Mountain State Park – 50 Lodge Road, Acworth, GA 30102
Gorgeous State Park with a wealth of things to do all year round. Everything from boating, water skiing, kayak rentals, 15 miles of hiking trails, 4 miles of biking trails, night hiking, stargazing, archery classes, and blacksmith classes.
Cobblestone Golf Course – 4200 Nance Road NW, Acworth, GA 30101
A beautiful golf course that is on the southern tip of Lake Acworth. Several holes run along and parallel to the waterfront and the course is tight and hilly for the most part. Cobb County residents MAY qualify for a discount as well since it is a County-owned course.
Allatoona Creek Park – 5690 Old Stilesboro Road, Acworth, GA 30101
Historic park with 1,450 acres available for exploration. Includes 32 miles of mountain biking trails ranging in difficulty from beginner to advanced. There are 2 creeks, Little Allatoona and Big Allatoona, which meander through the park and help sustain the many wetland areas. Archery hunting of deer is permitted during hunting season.
Historic Acworth Walking Tour – 5001 North Main Street, Acworth, GA 30101
Walking tour with 30 points of interest throughout the whole of historic Acworth. This will give you the entire history of the town, including the Lemon House which was used as a command post by Sherman, and then as a hospital after the Battle of Kennesaw Mountain during the Civil War.
Atlanta
Zoo Atlanta – 800 Cherokee Avenue SE, Atlanta, GA 30315
A world-class zoo that is over 130 years old, Zoo Atlanta has 8 different biome exhibits featuring a wide variety of animals from all over the world.
Centennial Olympic Park – 265 Park Avenue W NW, Atlanta, GA 30313
A park constructed for the 1996 Summer Olympics in Atlanta, this 22-acre park has expansive fields and the interactive Fountain of Rings.
Fernbank Museum – 767 Clifton Road, Atlanta, GA 30307
Located in the center of the largest old-growth urban Piedmont forest in America, the 65 acre Fernbank Museum Campus is home to multiple permanent museum exhibits, rotating exhibits, and the massive Rankin M. Smith Sr. Giant Screen Theater, a 4K and 3D-capable projection screen.
The World of Coca-Cola – 121 Baker Street NW, Atlanta, GA 30313
A museum dedicated to the history of Coca-Cola, this 20-acre complex in the heart of Atlanta provides exhibits as well as samples of Coca-Cola products from all over the world.
Fox Theatre – 660 Peachtree Street NE, Atlanta, GA 30308
A lavish theater and performing arts center that opened in 1929, the Fox has seating for over 4,500 people. It has become a major cultural arts center in Atlanta and hosts the Atlanta Ballet, live comedy shows, and a variety of other arts and entertainment spectacles.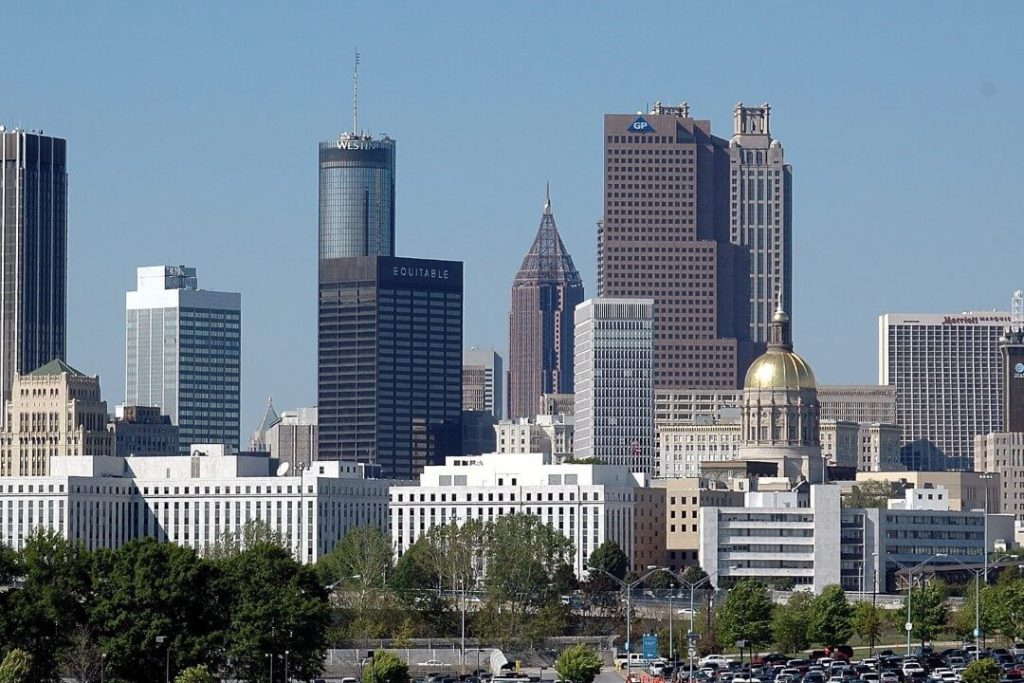 Brookhaven
Peachtree Creek Greenway – 4362 Peachtree Road, Brookhaven, GA 30319
The Brookhaven portion of the larger 12.3-mile North Fork Peachtree Creek Trail is planned to link the Greater Atlanta Trail System. Paved paths for walking, running, hiking, and biking but also including separate soft trails.
Briarwood Park – 2235 Briarwood Way NE, Brookhaven, GA 30319
Walking trails with a large pool and an indoor sports facility which includes a basketball court.
Oglethorpe University Museum of Art – 4484 Peachtree Road NE, Atlanta, GA 30319
Located on the 3rd floor of 4 Lowry Hall, there is a constantly changing lineup of exhibitions. As of July 2019, the currently hosted exhibits are Salvador Dali's Stairway to Heaven, Leon Kelly's American Surrealist, and Peachtree Creek: A Natural and Unnatural History of Atlanta's Watershed.
Plaza Fiesta – 4166 Buford Highway NE, Atlanta, GA 30345
A 350,000-foot strip mall that originally opened in the 1960s to be a hub for the local Latino and Hispanic communities. It is now home to over 280 retail stores with the facade of Mexican Villas. Includes everything from shopping, dining, an arcade area, an indoor play area for children, and regular events. The largest event of the year is thrown on Mexican Independence Day (September 13th).
Drepung Loseling Monastery – 1781 Dresden Drive NE, Brookhaven, GA 30319
A Center for Tibetan Buddhist Studies in the heart of Brookhaven. A bastion of the exiled Tibetan Buddhist culture that has been visited by the Dalai Lama himself! In an effort to preserve the Tibetan culture, the monastery provides information and training in Buddhist traditions to Western students, scholars, and the public.
Buford
Lake Lanier Islands – 7000 Lanier Islands Parkway Buford, GA 30518
Island chain at Lake Lanier, the largest lake in Georgia. Activities include a water park, golf course, campgrounds, beaches, and boat/jet ski docks and rentals.
Little Mulberry Park – 3800 Hog Mountain Road Dacula, GA 30019
Scenic park in Gwinnett that provides fishing, ultimate frisbee, horse trails, and hiking paths.
Treetop Quest Gwinnett – 2020 Clean Water Drive Buford, GA 30519
An elevated adventure park that provides 8 separate aerial obstacle courses for ages 4 and up. The course is suspended almost 60 feet up in the trees and the courses include swaying bridges, zip lines, climbing walls, and a free fall finale.
Bogan Park Aquatic Center – 2723 North Bogan Road Buford, GA 30519
Huge indoor water sports complex including several large pools, water slides, a gym, and a dance studio. Great for adults and kids.
Paranoia Quest Escape Room – 3333 Buford Drive Buford, GA 30519 (Located behind Barnes & Noble)
Paranoia Quest is a live-action "escape the room" challenge. You and your friends have one hour to solve all the puzzles and figure out the clues to escape each room.
Canton
Etowah River Park – 600 Brown Industrial Parkway, Canton, GA 30114
Beautiful and well-maintained park right on the Etowah River. With spaces for picnics, hiking and biking trails, river views, and a disc golf course.
Dive Haven – 1907 Reinhardt College Parkway, Canton, GA 30114
A locally owned scuba diving and snorkeling instruction location. Go for fun, or to get SSI certified for Enriched Air Nitrox, Open Water Diver, or Specialty Deep Diving.
The Canton Theatre – 171 East Main Street, Canton, GA 30114
A historic theater in downtown Canton which has been around since 1911! Today the theater hosts Broadway plays of impressive scale with a constantly rotating billing schedule. As of 2003, the theater is a non-profit institution.
Tanglewood Farm Miniatures – 171 Tanglewood Drive, Canton, GA 30115
Petting zoo for all ages, with a focus on pygmy or "miniature" breeds of animals including miniature goats, pigs, llamas, yaks, and a pony. With a very relaxed atmosphere, this is a great place to slow down and enjoy your time with family, friends, and tiny animals.
Blankets Creek Trail System – 2261 Sixes Road, Canton, GA 30114
If you are into mountain biking, then this is the place for you. Trail system with 7 separate trails, ranging through beginner, intermediate, advanced, and expert difficulty levels. A total of 14.75 miles of biking trails available.
Chamblee
Oglethorpe University Museum of Art – 4484 Peachtree Road NE, Atlanta, GA 30319
Located at 4 Lowry Hall on the 3rd Floor and occupying 7,000 square feet, Oglethorpe's Museum of Art has a rotation of three major exhibitions and multiple smaller ones throughout the year. The museum is divided into 3 sections; The Skylight Gallery, The Center Gallery, and The Shelley and Donald Rubin Gallery, and the galleries display work by artists from all over the world. They also house a permanent collection of over 600 items which cover over 700 years of history.
Keswick Park – 3496 Keswick Drive, Chamblee, GA 30341
A 45-acre park in Chamblee with multiple activity spaces including tennis and basketball courts, soccer and baseball fields, a playground for the kids, and miles of walking or hiking trails.
Dynamo Swim Center – 3119 Shallowford Road, Atlanta, GA 30341
Massive indoor watersport facility in Chamblee which offers swim lessons through the Dynamo Swim School, Dynamo Juniors and Dynamo Masters competitive swim programs, a multisports program for triathletes, and a water polo program.
Buford Highway Farmers Market – 5600 Buford Highway NE, Doraville, GA 30340
Large global market near Chamblee which is open 7 days a week from 8:00 am until 10:00 pm. This market offers a massive selection of ethnic and international fruits, vegetables, meats, seafood, baked goods, spices, and seasonings with especially large sections for Hispanic, Eastern European, and Asian items.
Red Clay Sangha – 3420 West Hospital Avenue #102, Chamblee, GA 30341
Red Clay is a Buddhist education and community practice center in Chamblee which provides a space to study, meditate, perform traditional chants, and community fellowship. Red Clay doesn't follow a specific ideology but draws from both Theraveda and Mahayana Buddist traditions and texts with a major focus on community spirit and acceptance of all.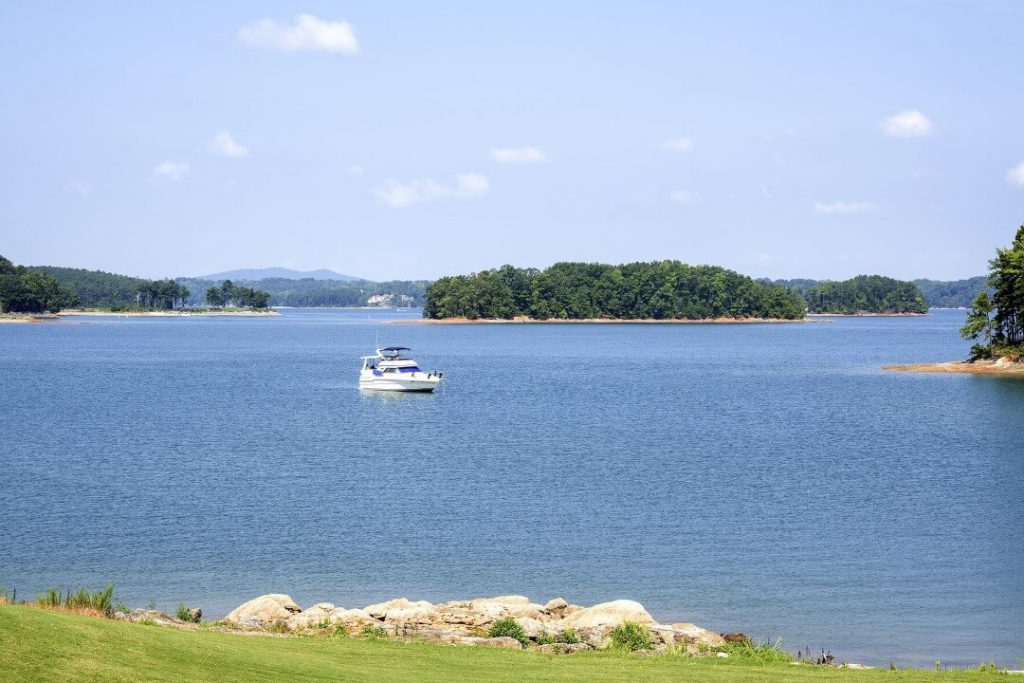 Cumming
Sawnee Mountain Preserve – 4075 Spot Rd, Cumming, GA 30040
A 963-acre park featuring the Indian Seats rock formation, with hiking trails, a visitor center, and amazing views.
Cumming Central Park – 2300 Keith Bridge Rd, Cumming, GA 30040
Features an indoor rec center, sports fields, disc-golf course, large playground, and walking trails.
Big Creek Greenway – 5120 Bethelview Rd, Cumming, GA 30040
Almost 10 miles long, 12-foot wide concrete and boardwalk path through the woods at Big Creek. Great for rollerblading, walking, running, and riding bikes. There are 3 other access points for Big Creek Greenway: 4110 Carolene Way, Cumming, GA 30040 is the second, 1622 McFarland Pkwy, Alpharetta, GA 30005 is the third, and 5259 Union Hill Rd, Cumming, GA 30040 the fourth.
Stars and Strikes Family Entertainment Center – 133 Merchants Square, Cumming, GA 30040
Packed with indoor entertainment, including bowling, an arcade, bumper cars, laser tag, and nightly games of Texas Hold 'Em.
Cumming Aquatic Center – 201 Aquatic Cir, Cumming, GA 30040
Features 2 indoor pools open year-round as well as an outdoor leisure pool with 150+ foot slide, a lazy river, poolside cabanas, and a concession stand.
Decatur
Dekalb Farmers Market – 3000 E Ponce de Leon Avenue, Decatur, GA 30030
A farmers market that offers fresh foods from all different ethnic backgrounds. They have a huge array of fruits, vegetables, meats, and seafood and the variety is amazing. You can easily spend several hours just browsing.
The Waffle House Museum – 2719 E College Avenue, Decatur, GA 30030
A Decatur original, The Waffle House Museum only opens a few times a year, but they have memorabilia from Waffle Houses all over the country. The museum is free, and they also serve free waffles during tours.
Glenlake Park – 1211 Church St, Decatur, GA 30030
A beautiful park that offers walking paths, soccer fields, tennis courts, pools, playgrounds, and dog parks.
Dunwoody
Treetop Quest Dunwoody – 2341 Peeler Road, Dunwoody, GA 30338
This zip line amusement park is located inside Brook Run Park and is open on weekends from 9:30 am until 4:30 pm. The cost varies from as low as $21 for kids and $51 for adults and that will get you 2 1/2 hours of zip line time. There are multiple levels depending on age (or bravery) and you have the chance to explore about 60 obstacles and zip lines during your time here.
Dunwoody Nature Center – 5343 Roberts Drive, Dunwoody, GA 30338
This park in Dunwoody is a community-oriented nature preserve that is open 7 days a week from 7:00 am until sundown. Entry is free and you can enjoy walking paths, multiple hiking trails, a picnic area, and observe 2 beehives. There is an ongoing schedule of nature classes for children and adults, special events, overnight camping opportunities, and a free guided Friday Night Hike program.
Spruill Center for the Arts – 5339 Chamblee Dunwoody Road, Dunwoody, GA 30338
A private, non-profit center for the visual arts that is open Monday through Friday from 9:00 am until 7:00 pm and on Saturday from 9:00 am until 12:00 pm. There are several options provided here including a gallery, art classes and workshops, an assortment of special events, and children's classes. The gallery hosts between 4 and 6 exhibitions a year and this includes local artists and art created at the nearby Education Center classes.
Chattahoochee River National Recreation Area: Island Ford Unit – 8800 Roberts Drive, Sandy Springs, GA 30350
National Park Service recreation area which offers riverside trails, rafting through calm water and minor rapids, picnic areas, and spots for fishing. Note that you are able to fish here provided you have a Georgia fishing license with the optional trout permit, as trout do live in the river.
Mastermind Escape Games Atlanta – 5825 Glenridge Drive Building 4 Suite #200, Sandy Springs, GA 30328
You and your friends are locked in a room and you have 60 minutes to piece together the clues, secrets, and figure out the tricks to escape. This location offers 6 different scenarios: Sorcerer's Secret, Outbreak: Find the Cure, Bank Heist, Lost In Time, Escape the Air Raid, and Superhero Training Facility.
Johns Creek
Autrey Mill Nature Preserve & Heritage Center – 9770 Autrey Mill Rd, Johns Creek, GA 30022
Over 46-acre park where visitors can enjoy nature and learn about the past.
Newtown Park – 3150 Old Alabama Road, Johns Creek, GA 30022
Walking trails, dog parks, playgrounds, and more. Especially during the summer, this park hosts farmer's markets, events, and concerts.
Sweet Apple – 5430 McGinnis Ferry Rd #106, Alpharetta, GA 30005
Some of the best donuts and coffee in John's Creek, great for stopping by or to-go orders.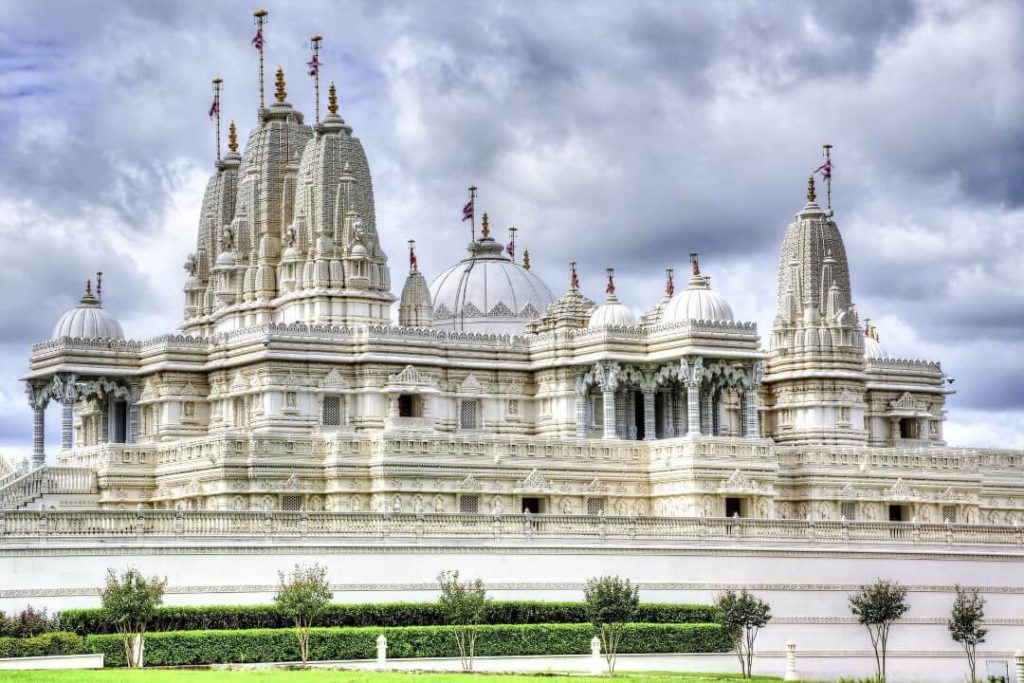 Kennesaw
Zuckerman Museum of Art – 492 Prillaman Way, Kennesaw, GA 30144
The art museum on the campus of Kennesaw State University features a rotating exhibit schedule. On permanent display is the museum's namesake Ruth V. Zuckerman's Collection entitled "Inside Out".
Swift Cantrell Park – 3140 Old 41 Highway NW, Kennesaw, GA 30144
A 130-acre park including walking trails, 3 picnic pavilions, a water play area (Splash Pad), dog park, fitness station, wi-fi, and a 40,000 square foot skate park!
Sky Zone Kennesaw – 1650 Airport Road, Kennesaw, GA 30144
Indoor trampoline park featuring free jump, dodgeball, volleyball, basketball, and fitness classes. Great place for the whole family where you can easily burn 1,000 calories an hour.
Bowlero Kennesaw – 775 Cobb Place Boulevard NW, Kennesaw, GA 30144
Family bowling alley in Town Center Commons which offers plenty of bowling lanes, pool tables, an arcade area, restaurant, and laser tag.
Mountasia Marietta – 175 Ernest W Barrett Parkway NW, Marietta, GA 30066
Family-friendly recreation spot that offers go-kart racing, 3 separate putt-putt courses, and a huge game and arcade room.
Lawrenceville
Tribble Mill Park – 2125 Tribble Mill Parkway SE, Lawrenceville, GA 30045
A 713-acre park in Lawrenceville which offers a lake for fishing (non-motorized and electric boats allowed), a playground for the kids and pavilions with grills for events or parties, a 3.4 mile paved walking trail, and a non-paved trail for mountain biking, hiking, or horseback riding.
Coolray Field – 2500 Buford Drive, Lawrenceville, GA 30043
A minor league baseball stadium that is the home of the Gwinnett Stripers. This stadium has seating for over 10,000 people and has a fireworks display at most Friday games.
Aurora Theatre – 128 East Pike Street, Lawrenceville, GA 30046
Performing arts theater in Lawrenceville which plays host to musicals, Broadway-style plays, ghost tours, and live comedy acts. Also home to Teatro Aurora, which showcases the diverse art and culture of the Latino and Hispanic communities in the Metro Atlanta area.
Escape the Mystery Room – 5900 Sugarloaf Parkway Unit 134, Lawrenceville, GA 30043
A classic "escape the room" challenge where there are 7 separate room challenges to choose from. Rooms vary in capacity from 6 to 10 people at a time, so you can work alongside or challenge your friends to get the best escape time.
Sparkles Family Fun Center Gwinnett – 1104 Grayson Highway, Lawrenceville, GA 30045
Family-friendly skating rink in Lawerenceville that offers skating lessons, an arcade and game area, adult skate night, and laser tag. Sparkles also has multiple options for groups, parties, or school-related trips.
Marietta
Six Flags White Water – 250 Cobb Parkway N #100, Marietta, GA 30062
Huge water park with a family pool, wave pool, water slides, raft slides, lazy river, and a racing slide for up to 6 people at once.
Kennesaw Mountain National Battlefield Park – 900 Kennesaw Mountain Drive, Kennesaw, GA 30152
Beautiful and historic national battlefield park which encompasses almost 3,000 acres. This park includes 3 large battle sites, one by the Visitor Center, one by Burnt Hickory Road, and the last was a major battle site at Cheatham Hill. The hiking trails are moderate in difficulty as Kennesaw Mountain reaches 1,808 feet above sea level which is a 664 foot gain in elevation from the Visitor Center to the Summit.
Marietta Square – 39-75 East Park Square, Marietta, GA 30060
The city square, also known as Glover park, is a thriving hub of culture and entertainment in the heart of Marietta. There are weekly events all throughout the summer including the Marietta Farmers Market every Saturday. There is also an ever-changing lineup of concerts and events all year long.
Andretti Marietta – 1255 Roswell Road, Marietta, GA 30062
Everything from racing go-carts, an arcade, bowling lanes, and laser tag can be found here. Also includes private event spaces and a restaurant. Great place to spend some time with the whole family as there is something for everyone.
iFLY Indoor Skydiving Atlanta – 2778 Cobb Parkway, Atlanta, GA 30339
Have you ever wanted to go skydiving but you're afraid of heights or airplanes? If so, then this is for you. Take a short class to get acquainted with the rules and then off you go. You can get up to 18 feet in the air at some points!
Norcross
Stone Summit Climbing & Fitness Center – 3701 Presidential Parkway, Atlanta GA, 30340
Indoor rock climbing/bouldering facility in Dekalb County. Great place for exercise and fun with friends any time of the year.
Nitro Zone – 6344 Cash Court NW, Peachtree Corners, GA 30071
An indoor race track, obstacle course, and arcade games with event spaces available for rent. Huge indoor facility with a mini obstacle course for the young ones.
Malibu Norcross – 5400 Brook Hollow Parkway, Norcross, GA 30071
Large venue with a go-kart track, mini-golf course, batting cages, bumper boats, arcade & more family-friendly activities.
Best Friend Park – 6224 Jimmy Carter Boulevard, Norcross GA, 30071
A 43-acre green park with 2 outdoor swimming pools, tennis, basketball courts & a walking trail.
West Gwinnett Park & Aquatic Center – 4488 Peachtree Industrial Boulevard, Norcross GA, 30071
Aquatic center offering a large indoor lap pool & an outdoor pool with water slides & lazy river.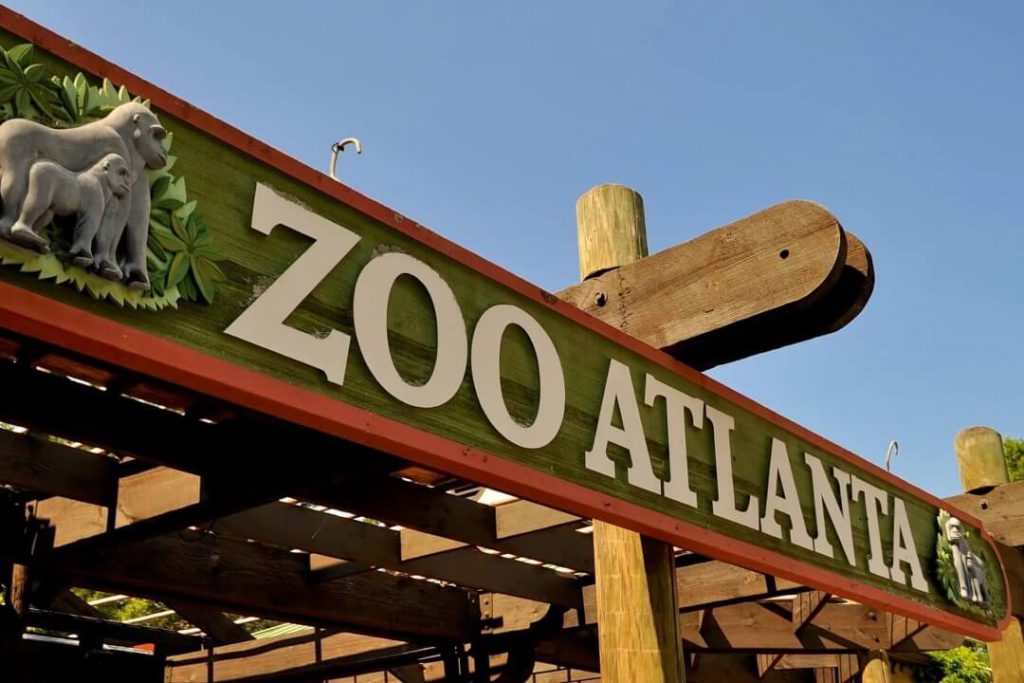 Sandy Springs
Morgan Falls Overlook Park – 200 Morgan Falls Road, Sandy Springs, GA 30350
Family-friendly park featuring river views, playgrounds, walking trails, and several picnic areas.
Bury the Hatchet Atlanta – 6450 Roswell Road, Suite B, Sandy Springs, GA 30328
Compete with friends to see who is the more accurate ax thrower. Multiple lanes with target-style scoring.
Center Ice Arena – 5750 Roswell Road, Sandy Springs, GA 30342
Large, indoor ice skating rink which is great for friends and family but which also offers beginner skating classes all the way up to ice hockey training camp.
Sandy Springs Performing Arts Center – 1 Galambos Way, Sandy Springs, GA 30328
Including the "Byers Theater" hall hosting events of all kinds from live performances, educational talks, and civic engagements. Accompanied by a smaller "Studio Theater" which plays host to parties, local musicians, and events of all kinds.
Stars and Strikes (Sandy Springs) – 8767 Roswell Road, Sandy Springs, GA 30350
Huge indoor space including a bowling alley, a huge arcade, laser tag course, bumper cars, and a restaurant.
Woodstock
Olde Rope Mill Park – 690 Olde Rope Mill Park Road, Woodstock, GA 30188
A large, natural park in Cherokee County that features picnic areas, a 14-mile mountain bike trail, a 5 mile paved walking trail, a rock climbing pavilion, and a river for fishing or canoeing.
Elm Street Cultural Arts Village – 8534 Main Street, Woodstock, GA 30188
A theatrical and visual arts center right in the heart of downtown Woodstock which offers plays, comedic improvisation shows, acting classes for children, and musical performances featuring styles of music from all over the world.
Dixie Speedway – 150 Dixie Drive, Woodstock, GA 30189
Monster trucks, demolition derby, motorcycle, and ATV racing. Any red-blooded American's dream come true. You might want to bring earplugs though.
Stars and Strikes Family Entertainment – 10010 Highway 92, Woodstock, GA 30188
Huge indoor space with a family-friendly arcade area, plenty of bowling lanes, bumper cars, and laser tag.
Hot Wheels Skate Center – 228 Farm Ridge Drive NE, Woodstock, GA 30188
A family-friendly skating rink with rollerblades and skates available for rent. Skating lessons are also offered here every Thursday. Also includes a game area and arcade room.