There are a dizzying array of sober living homes in Atlanta, Georgia. Just how many are there? No one really knows. This is because sober livings, also referred to as halfway houses, can be opened and run with little money and require no credentials, certifications or accreditation.
As such there are many fly-by-night sober living homes, the majority of which offer less than optimal conditions for those genuinely seeking recovery from drug addiction and alcoholism. Others are flop houses for drug use where crime and overdose are commonplace.
We're available 24/7 to assist you in finding the best option for you.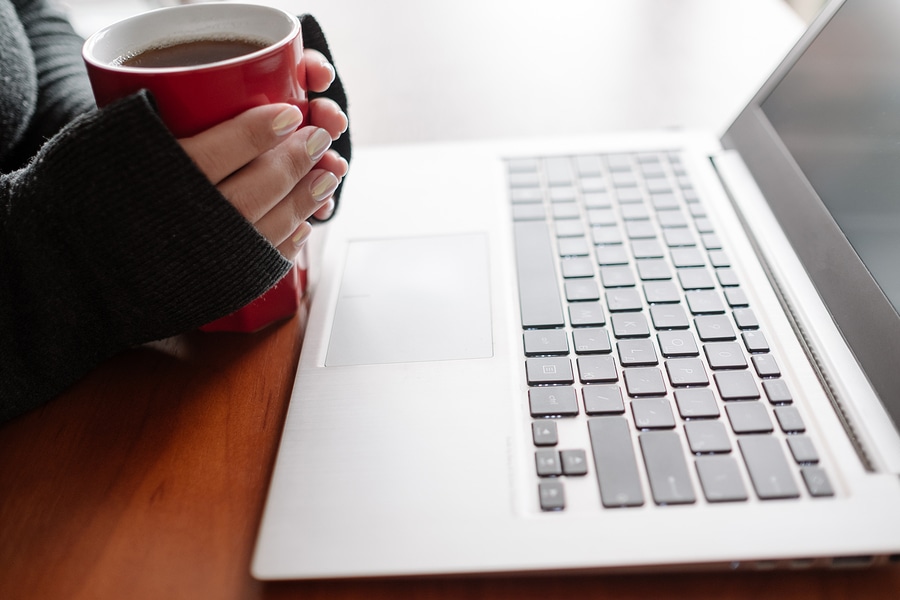 We're Here To Help
Free assessment by an experienced member of our Atlanta, GA treatment team.
We'll connect you with the sober living program that offers the best program, structure and environment for YOUR individual needs.
Avoid flop halfway houses and sub-par programs.
Maximize your chances of gaining and achieving lasting sobriety.
Browse Sober Living Homes in Atlanta, GA
365 Sober Living
5815 Windward Pkwy, Suite 302
Alpharetta, GA 30005
365 Sober Living is a highly structured 6-month sober living program for men, providing residences in several locations in the north Atlanta suburbs. They also allow residents to pay and commit month to month in many cases.
Each resident's stay begins with an intake assessment similar to those provided when a patient enters inpatient or outpatient treatment, followed by a 60-day period devoted entirely to acclimating him to a sober lifestyle. Counseling, psychotherapy and medical services are provided according to his needs, and he is introduced to the local recovery community with the expectation of finding a sponsor (mentor) and working the 12 steps in the fellowship of his choosing.
At the conclusion of this period, he will receive assistance in finding employment and the remainder of his time will be focused on learning how to live and work independently in sobriety but with the continued structure that the program and the 12 steps provide.
Crisis intervention and court liaison services are also available through the program if necessary. All residences at 365 Sober Living are Georgia Association of Recovery Residences (GARR) certified.
Making A Way Housing
Area: West Atlanta
Services: Sober Living / Transitional Living / Homeless Shelter
Maverick Recovery
2716 Hemingway
Roswell, GA 30075
Founded by a husband and wife who met in the rooms of Alcoholics Anonymous, Maverick is a sober living program committed to providing a safe, clean, affordable living environment for up to 24 men and 6 women in a gated community close to GA-400 and public transportation. Treatment programs are tailored to the individual needs and future goals of the resident and generally include one-on-one counseling as well as group therapy.
Each resident is highly encouraged to become active in the 12-step fellowship of his or her choosing as well as any other recovery-based communities he or she may prefer. Staff partner with treatment centers and therapists to ensure the best collective care for clients, many of whom are still actively enrolled in outpatient programs and aftercare.
Maverick strongly believes that empowering its residents with a degree of independence yet keeping them accountable within a close-knit community structure is the optimal formula for assisting them in soberly transitioning back to the outside world.
Atlanta Recovery Center
169 Trinity Avenue
Atlanta, GA 30303
Services: Transitional Living
Second Chance Recovery Residences
P.O. Box 502168
Atlanta, Georgia 31150
Second Chance is a co-ed sober living community offering two distinct programs, one for adults ages 18-50 and another for older adults that more specifically addresses the unique needs of aging individuals in recovery.
Both Atlanta sober living programs offered by Second Chance feature comfortable apartments in a community with numerous recreational amenities and proximity to public transportation and numerous 12-step meetings, which residents are expected to attend daily.
Second Chance also provides one-on-one meetings with a Certified Addiction Counselor, life skills and anger management, on-site peer support specialists, workshops for learning relapse prevention skills, and numerous social and recreational activities. All residences are GARR certified.
Stepping Stones of Atlanta Recovery Residence
2395 Cobb Dr
Atlanta, GA 30360
A men's only sober living program located in Dunwoody, Stepping Stones takes a much more personal, hands-on approach than other Georgia Halfway Houses. Stepping Stones staff all reside on-site, are available 24/7 and are highly vested in the lives and success of the residents (each staff member is also a Stepping Stones alumnus).
Residents are expected to attend a minimum of five 12-step meetings per week, work the steps with a sponsor, and submit to three or four drug tests per week. Unlike most sober living programs, Stepping Stones tests for kratom and administers ethyl glucuronide (EtG) tests which can determine if the person being tested has used alcohol within the past 80 hours).
Despite providing a highly individualized and dedicated level of care within a cohesive community structure, Stepping Stones remains one of the more affordable sober livings in the Atlanta area.
New Beginnings in Christ
119 Augusta Road
Garfield, GA 30425
Trinity Community Ministries Inc.
21 Bell Street NE
Atlanta, GA 30303
Services: Sober Living / Transitional Living / Homeless Shelter
There are currently no government regulations or licenses for sober living homes in the state of Georgia. Literally anyone with an apartment or house can start one.
Choosing a Sober Living Home in Atlanta
Atlanta, Georgia sober living homes are not "one size fits all" and recovery needs can vary considerably between one individual and another; however, there are general questions you should seek to have answered when researching and interviewing potential sober living facilities or arrangements for yourself or a loved one.
What is the overall cost of this program? What does it include?
Pricier does not mean better, and often the more expensive sober living facilities offer amenities or programs that add nothing of value to a resident's recovery experience.
What types of insurance, if any, do you accept? What period of time will insurance cover?
The second half of this question is extremely important if you do not plan to pay out of pocket; a lot of insurance plans will only cover the first 60-90 (or even fewer) days of the resident's stay.
What is your resident-to-staff ratio?
An excessively high ratio might result in you or your loved one not getting the necessary attention and care, while a very low ratio could indicate that the facility is struggling to attract residents and may be closing its doors in the near future.
Who are the people who run your facility? How long have they been in the business, and are they themselves in recovery?
As noted above, the professional credentials of the program's staff will likely appear on the website, but there may be no indication of how much experience these individuals have with running a sober living program. In many areas, virtually anyone can open such a facility regardless of qualifications or lack thereof. Additionally, at least in lieu of any formal certifications or other credentials in the field of addiction, a "street degree" is virtually indispensable. As the saying goes, "no one knows an addict like another addict."