The amount of success someone has achieved in their professional life has no bearing on whether or not they may struggle with a drug or alcohol addiction. In fact, there are many extremely successful business professionals who have struggled with addictions and recovered.  The Summit Wellness Group has one of the leading addiction treatment centers for professionals in the country and is conveniently located in Atlanta, Georgia.
Substance Abuse Among Professionals
Drug and alcohol addiction in the business world is more common than one might think. Business management, in particular, is one of the industries with a higher-than-average rate of drug and alcohol abuse. For example, one study done by SAMHSA found that from 2008 to 2012, just over 12% of the business professionals interviewed admitted to using an illegal drug within the past month.
Furthermore, this trend has been steadily increasing since 2003. This could have to do with multiple factors, including the high-stress environment of the business world, the intense expectations of the industry, and possibly even the personality profile of people who tend to do well in the business world.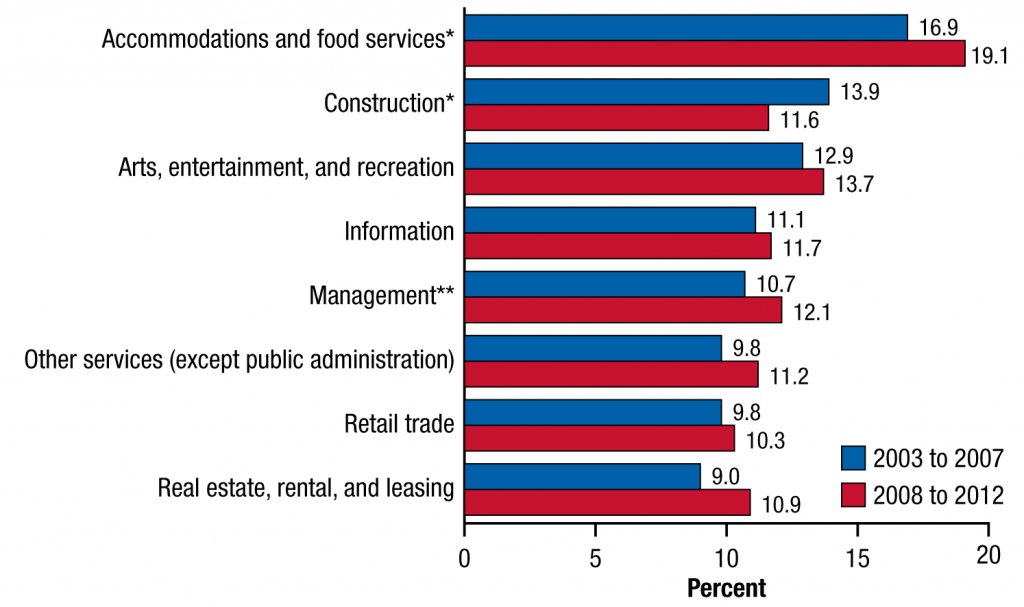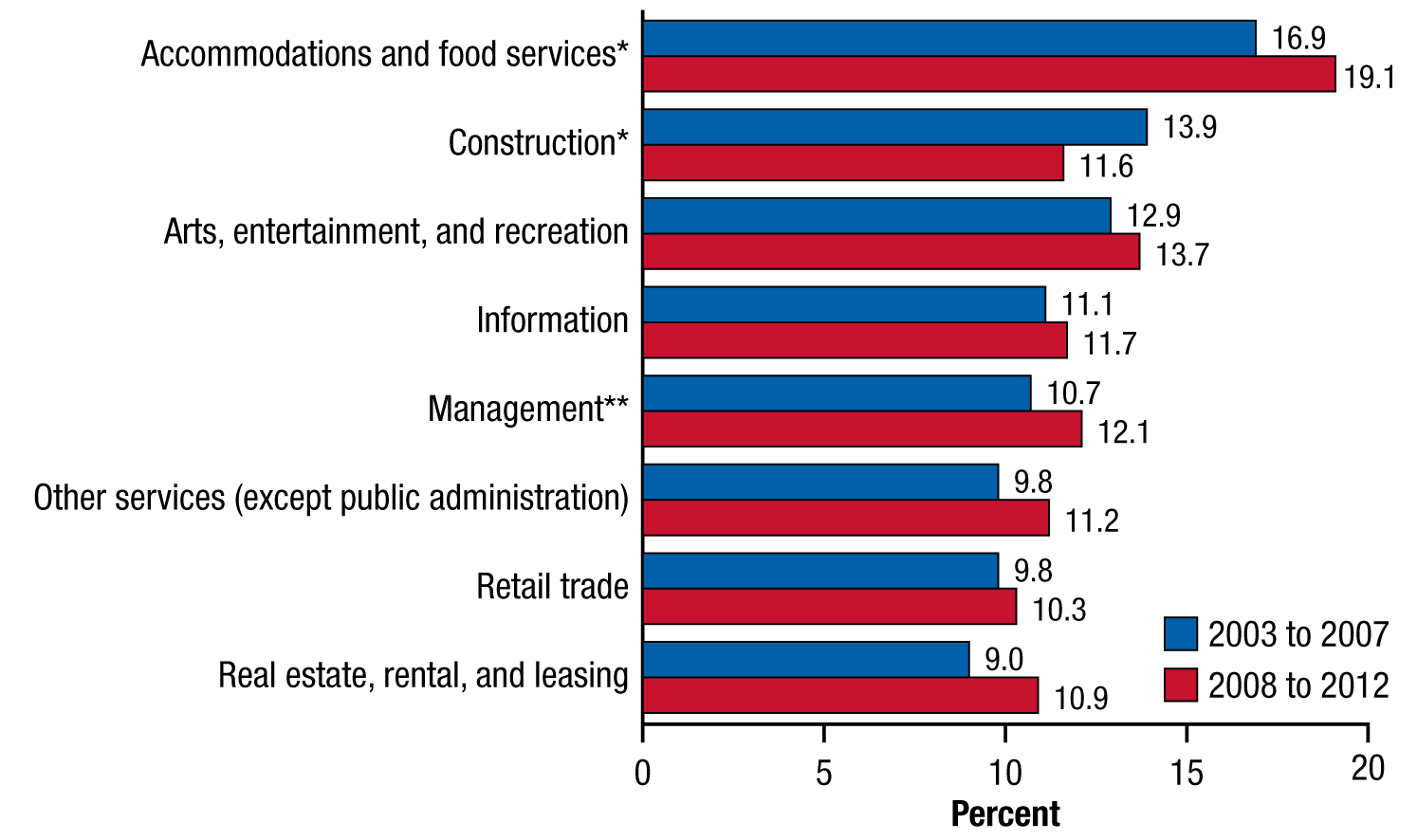 How Common Is Mental Illness Among Professionals?
There is a documented tendency for successful entrepreneurs to experience significantly higher rates of mental health issues than the general population. One study found that between entrepreneurs and the general population, the rates of these particular conditions are as follows:
Depression: 2x higher among entrepreneurs
ADHD: Over 5x higher among entrepreneurs
Addiction: 3x higher among entrepreneurs
Bipolar Disorder: Over 10x higher among entrepreneurs
It has been clear for some time now that if someone is struggling with co-occurring mental health and substance use disorders, one condition can worsen the other. Finding comprehensive treatment for both conditions simultaneously can greatly improve someone's chances of achieving long-term sobriety.
Dual-Diagnosis Treatment For Professionals
At The Summit Wellness Group, we know that substance use disorders can often co-occur alongside other mental health issues and this can complicate the recovery process if someone does not receive dual-diagnosis treatment for both conditions. We use a multi-faceted approach in all of our drug and alcohol rehab programs, using the most effective medications, clinical therapies, and holistic recovery practices to help give someone the highest level of care.
We also understand that juggling work, recovery, and family responsibilities can be a very tall order. Our customizable and personally tailored treatment plans are flexible enough to accommodate any schedule while also giving our clients the most comprehensive and compassionate care available. Recovery may not always be easy, but with help, it is possible.
Locations in Georgia
Our two locations in Georgia are both easily accessible from anywhere in the state, as they are both near major highways.
Both of these locations provide a healing environment where we aim to provide our clients with as many effective tools as possible and the guidance to use these tools to recover from drug or alcohol addiction.
Will I Lose My Job if I go to Rehab?
Thanks to some provisions in the Family and Medical Leave Act (FMLA) and the Americans with Disabilities Act (ADA), stating that someone may not be fired from their job for entering substance abuse rehab and treatment. This would apply to people who are physically or psychologically addicted to a substance, as this is considered a "substantially limiting impairment" by the ADA. This would, however, not apply to casual drug users.
That being said, there are some circumstances that could result in a legitimate termination. These could include active use of drugs or alcohol while on the job, or secondary behaviors that interfere with someone's ability to perform their job. If someone is seeking treatment and is concerned about losing their job, oftentimes the most successful strategy is to get out in front of the issue and have a proactive conversation with their employer's HR department.
The state of Georgia has a comprehensive directory of state and federal employment laws available so that someone may find out more about the protections and limitations of these laws.
Will Anyone Know That I'm in Treatment?
There are some very comprehensive legal protections that ensure privacy and confidentiality for people who enter substance abuse treatment or rehab programs. The enactment of the Code of Federal Regulations, Title 42, Section 2 in 1975 ensures that very strict privacy guidelines must be managed by any substance abuse treatment programs. Under the final ruling which took place in 2017, it is unlawful for any healthcare provider to disclose substance abuse treatment history to any organization or individual without the written consent of the individual who underwent treatment.
The Health Insurance Portability and Accountability Act (HIPAA) elaborated these confidentiality rules about someone's medical and healthcare records. It increased the enforcement of patient confidentiality by increasing the fines and penalties of any organization or individual who is found to be in violation of these privacy and confidentiality laws.
In short; someone will only know if you entered substance abuse treatment if you choose to let them know.
What if I Can't Take Time Off Work?
There may be cases where someone is unable to afford time off of work to attend a treatment program. We provide an additional intensive outpatient program in the evenings specifically for this reason. Finding treatment shouldn't mean choosing between getting help or meeting your responsibilities. Our Evening IOP program is from 6:00 pm to 9:00 pm three days a week. Our goal is to provide help to anyone who is in need, regardless of their schedule or availability.
Getting Help
Recovery is a journey, and if someone hopes to have a healthy journey, then help is often needed. Depending on the particulars of one's situation, detox may be recommended, or even necessary before starting treatment. The Summit Wellness Group maintains close ties with many of the top Atlanta detox facilities.
Entering one of these facilities may be the first step towards recovery. Once detox has been safely completed, the journey of recovery can commence at either one of our locations near Atlanta.
Find out more by calling us 24/7 at 770-299-1677.