What Is Outpatient Rehab?
The Summit Wellness Group's Atlanta outpatient rehab program is the lowest level of care we offer, providing up to 3 hours of treatment per week. It is customized to the needs of the client and generally includes the following:
Intake/Processing – This is the step during which the patient's needs, eligibility, and readiness are assessed and a personalized treatment plan is rendered.
Drug Testing – Periodic drug screening is administered to verify whether the patient has remained free of any addictive substances.
Individual Counseling – Sessions are scheduled one-on-one with a trained addiction treatment expert to address any issues the patient may be experiencing in his or her attempts to re-assimilate into the outside world without the use of intoxicants.
Group Counseling and Therapy – The patient participates in group therapy/support meetings, ideally with other clients with similar substance abuse issues. Periodic meetings may also be scheduled with the patient's family members and/or significant others.
Pharmacotherapy (Medication Management) – Trained specialists are responsible for the organization and management of any prescribed medications for co-occurring disorders.
Behavioral Therapy – The patient attends sessions as necessary for learning about applicable behavioral modifications which may assist in maintaining his or her recovery. Examples may include Cognitive Behavioral Therapy (CBT), diet management, and exercise coaching.
Clinical and Case Management – Personnel are tasked with compiling and maintaining a file of all relevant data pertaining to the patient's case so that the course of treatment may be modified as needs dictate.
Referral Services – Specialists are available as necessary to provide the patient with referrals to affiliated providers of services not offered by the outpatient program.
Our Outpatient drug and alcohol rehab programs offer a wide assortment of treatment services that may be scheduled at times that are convenient for the patient. The length and nature of these visits are usually tailored to the needs of the client, often based on recommendations from medical professionals familiar with the client's case history.
Therapy and counseling (sometimes also referred to as "Aftercare") tend to be utilized as ongoing follow-up services after completion of other levels of outpatient treatment. Less structured and demanding than PHP or IOP, these programs generally require fewer than nine hours a week, usually requiring the client to check in one to three times a week for three-hour sessions which generally involve an hour of one-on-one counseling with a therapist and the remainder of the time spent in group therapy activities.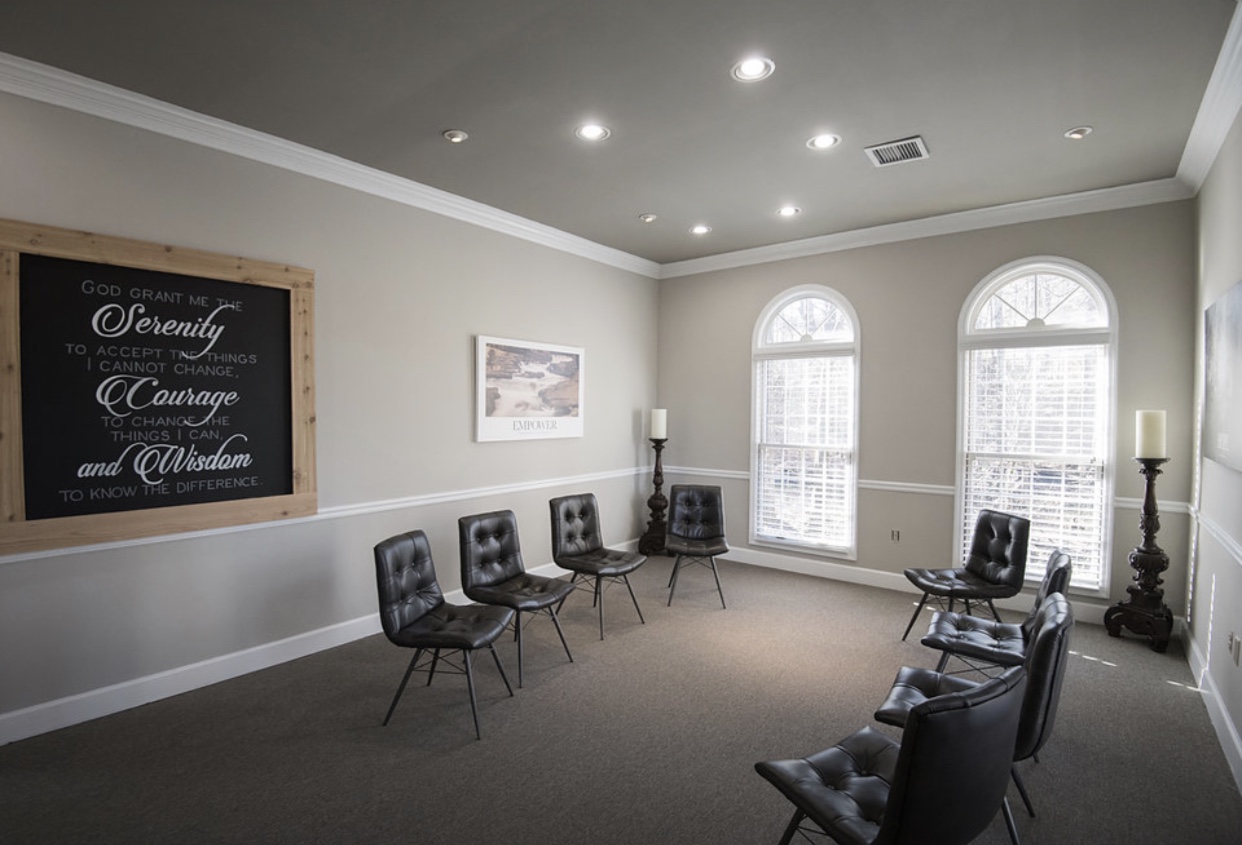 A number of studies have concluded that outpatient services significantly increase clients' chances of maintaining long-term recovery and successfully reintegrating into society.
A popular study cited within "Substance Abuse: Clinical Issues in Intensive Outpatient Treatment", an abstract published in the U.S. National Institutes of Health's National Library of Medicine (NIH/NLM), found that outpatient programs "improve clients' occupational and social functioning, and ameliorate their psychiatric symptoms" and "have been found to be a low-cost enhancement that improves client retention in some publicly funded, mixed-gender substance abuse treatment programs."
Another NIH/NLM study concluded that IOPs "are as effective as inpatient treatment for most individuals seeking care."
In "A Randomized Controlled Study of the Effectiveness of Intensive Outpatient Treatment for Cocaine Dependence" conducted by doctors affiliated with the Department of Psychiatry and Human Behavior at Jefferson Medical College, Thomas Jefferson University, it was concluded that "patients improved significantly from intake to follow-up with respect to drug use [and] severity of problems associated with drug use. Remaining in treatment longer was associated at follow-up with fewer drug problems, a smaller proportion of positive urine drug tests, a better employment status, and fewer psychological problems."
Additionally, it has been found that outpatient services, when combined with patients residing in a sober living home, resulted in a significantly better outcome. A study published in the Journal of Substance Use concluded that the "average scores for legal problems, employment, peak density (average number of days of substance use per month), abstinence and arrests improved over time compared to baseline." The study found that, even after 18 months, subjects in both outpatient and sober living were 6.52 times as likely to be abstinent as those in neither environment.
As previously mentioned, one of the greatest aspects of outpatient treatment is the fact that it can accommodate busy schedules. Additional benefits include the following:
Continuity of Care – While the average length of stay in inpatient rehabilitation is typically between 28 days and six months, outpatient services are generally retained for anywhere from three months to over a year.
Customizability – Whereas inpatient services tend to be uniform for all residents of a particular facility, outpatient services may be tailored to the unique needs of the client, with the ability to eliminate certain aspects of care that are deemed redundant or unnecessary.
Lower Cost – Because outpatient services do not involve the often exorbitant costs of fully supervised residential treatment, and because acute medical care is usually not needed within an outpatient setting, the costs are almost always significantly lower than inpatient services.
Maintenance of Privacy – One of the most difficult obstacles that people with chemical dependency often face is admitting they have a problem, and embarrassment can sometimes prevent potential patients from seeking recovery services. Outpatient service providers ensure that patients are afforded an environment of privacy, confidentiality, and discretion.
Immediacy of Results – Patients have the freedom to apply what they learn in treatment to real-life situations and begin making changes right away.
Ability to Select One's Own Support Network – Whereas in an inpatient setting residents are confined to a recovery network consisting of fellow residents and support personnel employed by that particular facility, outpatient services allow clients the freedom to organically establish and maintain contact with individuals of their choosing.
Other Levels of Outpatient Care
Outpatient rehab levels of care are broken down into the following categories:
Day Treatment / Partial Hospitalization Program (PHP)
Partial Hospitalization Programs in Atlanta are typically recommended as a step down for patients who require intensive ongoing medical observation following treatment in an inpatient program. Additionally, a counselor might advise this kind of program in lieu of inpatient treatment if the individual is already living in a stable environment and doesn't require detox services. Clients attending PHP are generally expected to check in five days a week (Monday through Friday), with programming generally running 7 to 8 hours a day.
Intensive Outpatient (IOP)
IOP treatment shares a few similarities with the services and structure of PHP without being as rigorous or time-consuming. Often the next phase in a patient's recovery following a more intensive level of care, IOP is focused primarily on relapse prevention and enabling the patient to learn coping skills for successful reintegration into society. Clients usually check-in at least 3 days a week, for two to four hours at a time, for a total of 9 hours or more at a treatment center per week.
Choosing the Right Option
In choosing an outpatient rehab over inpatient addiction treatment the most important consideration may be whether it can meet all of your recovery needs. Other important factors to consider are:
Level of Addiction: Outpatient treatment may be appropriate if you have a mild drug addiction. It is also more practical for those who are reluctant to enter into residential treatment. Persons with mild addiction tend to manage withdrawal symptoms without needing round-the-clock supervision.
Risk of Relapse: People who are severely addicted to drugs have a tougher time withdrawing and overcoming substance abuse. They also have a higher risk of relapse during and after treatment. If you have chronic addiction but strongly believe an outpatient program is best for you, you could reconsider your options. An inpatient program may be able to give you the level of care needed to successfully recover.
Prior Commitments: If it is necessary for you to maintain your job or keep other important commitments such as attending school or caring for children, then outpatient treatment may be more suitable for you. You will continue to live at home during this time.
Self-Discipline: Outpatient clients with mild addiction or who already received inpatient or intensive outpatient levels of care may possess the self-control and self-discipline needed to manage substance use triggers on their own.
Support Network: You may be committed to staying sober, but having a support network can improve your chances of sobriety since you may be continually exposed to behavioral or environmental triggers. A strong support network helps to keep you accountable during and after treatment. Being willing to turn to loved ones, a mentor, or your therapist when tempted to use drugs helps to reduce the risk of relapse.
How much one gets out of the outpatient experience depends on how much work one is willing to put into it. The most extravagant outpatient services available will be of little use if the patient is not fully committed to his or her own recovery. As is often heard in 12-step meetings, recovery is a journey and not a destination; it is a lifelong affair to those truly afflicted with the disease of addiction to alcohol and other drugs. The most effective outpatient programs are those whose personnel instill in their patient's positive habits and attitudes which last long after the final phases of the program, but ultimately it is up to the patient to ensure that the lessons learned during outpatient treatment remain for a lifetime.
You Aren't Alone
We're Here To Help
We'd love the opportunity to help you during this overwhelming and difficult process. The Summit Wellness Group is located in Georgia and all of your calls will be directed to one of our local staff members. Our sincere passion is helping people recover so that they can live full, meaningful and healthy lives.
Call us 24/7 at 770-299-1677. If we aren't the right fit for you then we'll utilize our expertise and connections within the treatment industry to assist you in finding the best provider for your specific needs. Alternatively you can fill out our contact form and a member of our staff will contact you shortly.