5 Top Mental Health Facilities in Acworth, GA
Acworth, a Cobb County city with 22,440 residents, is part of the Atlanta metropolitan area. Located in the foothills of the North Georgia mountains and nestled between Lake Acworth and Lake Allatoona, Acworth is nicknamed "the Lake City." These magnificent lakes are considered tourist attractions, with their scenic views offering swimming, fishing, and sailing opportunities.
Unfortunately, even with the beauty surrounding the city, Acworth cannot escape the mental health crisis plaguing Georgia and the rest of the nation. Rising mental illness and substance use disorders have created a problem that the 5 top mental health facilities in Acworth, GA, hope to solve.
13.7% of adults in Cobb County report frequent mental distress, and the ER visit rate for suicide attempts in Cobb County between 2016 and 2020 was 62.8 per 100K residents. The Atlanta-Sandy Springs-Marietta MSA, which Cobb County belongs to, had 207,000 adults experience a major depressive episode within the past year.
Additionally, within this same metropolitan statistical area, 8.3% of residents above the age of 12 were classified with substance use disorder. Yet, Cobb County is shown to only have a rate of 3.79 substance abuse treatment providers per 100K residents, as opposed to Georgia's rate of 5.35 and a nationwide rate of 21.82.
Quick Overview of Acworth's Top Mental Health Facilities
The limited access to treatment highlights the need for effective and accessible addiction treatment programs and mental health services within and around Acworth. If you or a loved one needs behavioral health treatment, we know that exploring treatment programs can become overwhelming. Our team created a list of leading mental health facilities around Acworth to make this process easier.
The Summit Wellness Group
996 Huff Rd NW, Suite C, Atlanta, GA 30318
745 Hembree Pl, Roswell, GA 30076
(770) 691-5337
Atlanta Wellness Collective
3459 Acworth Due West Rd #210, Acworth, GA 30101
(678) 587-8858
Torn Counseling & Recovery Center
3732 Cedarcrest Rd #104, Acworth, GA 30101
(678) 941-4300
LifeStance Therapists & Psychiatrists Kennesaw
455 Wade Green Rd #414, Kennesaw, GA 30144
(678) 213-2194
PsychSynergy Practices
1300 Ridenour Blvd #108, Kennesaw, GA 30152
(470) 398-1771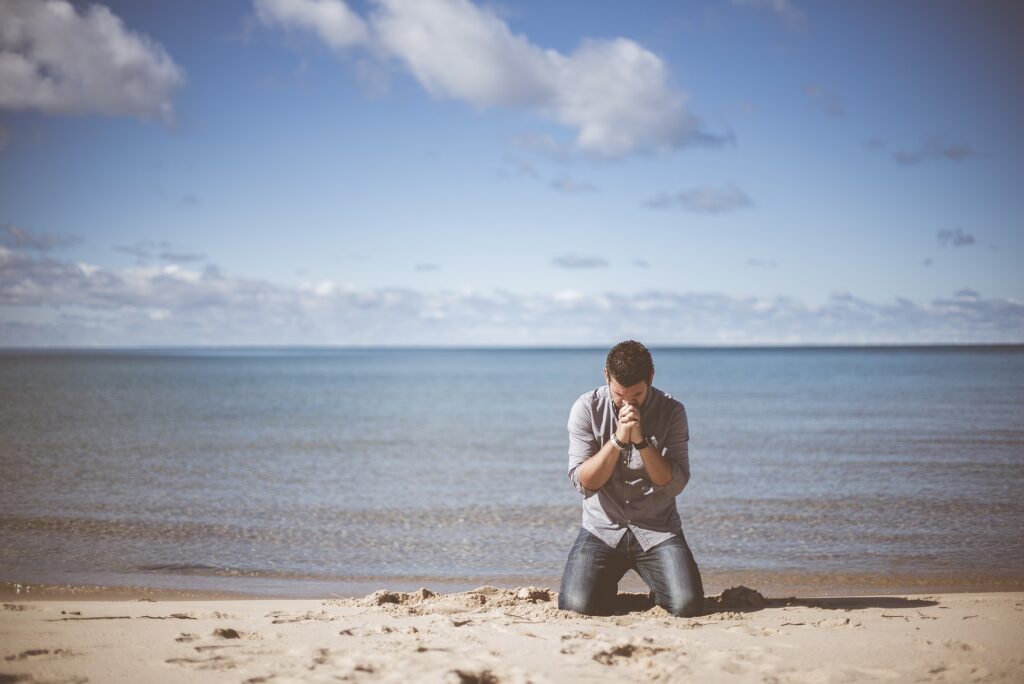 5 Best Mental Health Treatment Centers Near Acworth, GA
The following list provides detailed information about the top-rated treatment facilities in Acworth, including the treatments they offer and how to contact these facilities.
1. The Summit Wellness Group
The Summit Wellness Group is a top-rated mental illness and addiction treatment center with two locations in Georgia. Everyone deserves access to effective treatment, so we offer specialized programs focused on working professionals, college students, veterans, the LGBTQ community, seniors, and parents.
The Summit Wellness Group provides dual-diagnosis drug addiction and mental health services, including medical detox, partial hospitalization programs (PHP), intensive outpatient programs (IOP), and aftercare programs like relapse prevention plans and sober living.
Our various treatment programs emphasize patient well-being with our combination of evidence-based therapies and holistic treatment. We offer more than a short-term solution with our treatment for co-occurring disorders. Our mission is to help patients find their footing again and begin their path toward a life of long-term recovery.
Contact Information for The Summit Wellness Group:
996 Huff Rd NW, Suite C, Atlanta, GA 30318
745 Hembree Pl, Roswell, GA 30076
(770) 691-5337
2. Atlanta Wellness Collective
Atlanta Wellness Collective is a holistic and innovative mental health practice that aims to create safe spaces for healing, growth, and transformation. The center has in-person locations in Acworth and Marietta but expands its reach by providing telehealth services to any residents within the state of Georgia.
Their facility promotes collaborative treatment through individual therapy, family therapy for ages 3+, and group therapy. They also offer psychiatric care, medication management, trauma-informed massage therapy, life coaching, and nutrition counseling.
Contact Information for Atlanta Wellness Collective:
3459 Acworth Due West Rd #210, Acworth, GA 30101
(678) 587-8858
3. Torn Counseling & Recovery Center
Torn Counseling & Recovery Center offers dual-diagnosis treatment for mental health conditions and substance abuse issues. Using a range of evidence-based treatment modalities, the center treats co-occurring substance use disorders and mental illnesses, including depression, anxiety, bipolar disorder, schizophrenia, and post-traumatic stress disorder (PTSD).
This facility offers IOP and PHP treatment options, and the center's open-floor plan emphasizes a welcoming and non-restrictive space. Patients can also take full advantage of the fitness center to achieve mental stabilization through the formation of healthy habits.
Contact Information for Torn Counseling & Recovery Center:
3732 Cedarcrest Rd #104, Acworth, GA 30101
(678) 941-4300
4. LifeStance Therapists & Psychiatrists Kennesaw
LifeStance Therapists & Psychiatrists Kennesaw is a full-service mental healthcare clinic. This center helps patients create more fulfilling lives through affordable and personalized healthcare access. LifeStance serves patients in any age range, from children to seniors, and offers treatment in multiple languages so everyone can find quality care.
The facility accepts many insurance providers and uses a large variety of therapy and psychiatry services to treat an extensive range of mental health conditions, including mood disorders, ADHD, substance abuse issues, depression, anxiety, and eating disorders.
Contact Information for LifeStance Therapists & Psychiatrists Kennesaw:
455 Wade Green Rd #414, Kennesaw, GA 30144
(678) 213-2194
5. PsychSynergy Practices
PsychSynergy Practices provides mental health treatment for various conditions that may plague their patients. The center also offers telehealth services so patients can receive counseling from the comfort of their homes. As they are not a dual-diagnosis facility, they do not provide addiction treatment and focus entirely on healing mental illness.
PsychSynergy Practices is a highly awarded and recognized counseling service. They understand that every aspect of their patients is uniquely important, and their treatment plans aim to identify and put together all the missing pieces to create balance within.
Contact Information for PsychSynergy Practices:
1300 Ridenour Blvd #108, Kennesaw, GA 30152
(470) 398-1771
What To Look For When Choosing Recovery Centers in Acworth
When deciding on a health center for you or a loved one, it's essential to consider the qualities that set certain facilities apart. By focusing on these aspects, you can ensure that you find a recovery center that suits your needs.
Determine your treatment requirements. Consider the seriousness of your illness and the specific mental health disorders each center specializes in treating. Additionally, check if they provide dual diagnosis programs for substance abuse issues and what services they offer.
Research treatment centers: Look for centers that provide the type and length of treatment you seek, whether inpatient or outpatient. Centers that are accredited by organizations like the Joint Commission or the Commission on Accreditation of Rehabilitation Facilities (CARF) will provide top-rated care.
Consider location: If convenience is a priority, staying close to home might be preferable. On the other hand, starting fresh in a different location might allow you to see things from a new perspective while avoiding triggers and negative influences.
Consider your financial situation: Mental health treatment can quickly increase costs. You should ensure that all treatment centers you explore align with your budget and do not cause financial strain. Many centers offer payment assistance and accept a range of insurance plans.
Get recommendations: Discuss treatment options with your doctor, a health professional, or a support group to receive guidance. Browsing online reviews can help you gain insights into the experiences of previous patients who've been through treatment at the centers you are considering.
FAQ: Exploring Treatment Options in Acworth
If you still have questions, we hope to address your concerns when choosing the right treatment center. We know what an important step this is for a better future, so we want to help you make a well-informed decision.
Where can I find the best mental health centers in Acworth?
As you research mental health centers in Acworth, focus on facilities accredited by reputable organizations. Reviews from previous patients can help you narrow your search, as you'll see which programs have high patient satisfaction and proven results. Prioritize treatment options that are suited to your unique recovery needs.
How long is mental health treatment at a rehab center in Acworth?
The length of treatment depends on each center's programs and the individual patient's needs. Programs can range from 30 days or less to upwards of several months. The severity of your disorder and whether you are dealing with co-occurring substance abuse issues are contributing factors. Many rehabs allow you to increase the length of your program during treatment if you require additional care.
What is the cost of mental health facilities in Acworth?
There is no set cost of treatment, as the price depends on each center's rates and whether you choose outpatient or residential treatment. Cost is also influenced by whether the facility is in-network or out-of-network with your insurance. Find out if they allow state and federal programs like Medicare and Medicaid or only private insurance coverage. Some centers offer payment assistance options.
What counseling services are offered in top Acworth treatment plans?
Leading treatment options should offer a combination of scientifically-backed treatments and holistic treatment. Effective programs address all aspects of the patient's well-being instead of focusing on their specific disorders.
To receive the highest quality care, prioritize centers that offer evidence-based therapies such as cognitive behavioral therapy (CBT), dialectical behavior therapy (DBT), eye movement desensitization and reprocessing (EMDR), or acceptance and commitment therapy (ACT). These SAMHSA-approved treatments can be the difference in improving your well-being.
Navigating Acworth's Best Mental Health Treatment
Whichever treatment program suits you best, your rehab center should be tailored to your specific needs and goals. Recovery is not a "one-size-fits-all" approach. What works for other patients may not work for you. The top recovery centers in Acworth, GA, offer personalized treatment options to help individuals who have mental illness find the path to recovery.
The Summit Wellness Group can lift you out of the darkness. To connect with our team, call us at (770) 824-3698 or fill out our contact form. Together, we'll determine the right program for you.