9 Top Mental Health Facilities in Atlanta, GA
With the highest population of any city in Georgia, Atlanta is the capital of the Peach State and is home to a vibrant medley of residents. In 1996, Atlanta hosted the Summer Olympics, and as a hub of arts, culture, sports, and recreation, the city and the surrounding area is an inviting place to call home.
Although there are various festivals, art shows, and other activities to keep folks busy in Atlanta, mental illness remains a deeply-rooted issue, with 5.6% of adults in the metro area experiencing major depressive episodes. The 9 top mental health facilities in Atlanta, GA, are here to provide life-changing treatment to the 14.1% of Fulton County residents who report experiencing frequent mental distress and to reduce the rising suicide rates across the state of Georgia.
Brief Overview of Atlanta's Top Mental Health Centers
The increasing mental health crisis underscores the need for treatment programs in the Atlanta area that offer accessible and effective care for patients. Untreated mental illness can often lead to substance abuse as a form of coping, so if you or a loved one needs behavioral health or addiction treatment, we are here to help. To help, our treatment team has created a list of leading treatment facilities in the city so you do not have to experience the stress-inducing process of researching recovery programs alone.
The Summit Wellness Group
996 Huff Rd NW, Suite C, Atlanta, GA 30318
745 Hembree Pl, Roswell, GA 30076
(770) 691-5337
Buckhead Behavioral Health
2285 Peachtree Rd Suite 210, Atlanta, GA 30309
(470) 460-5954
Beacon Counseling
475 Boulevard NE, Atlanta, GA 30308
(770) 568-5282
Hillside Inc.
690 Courtenay Dr NE, Atlanta, GA 30306
(404) 875-4551
Skyland Trail
1961 N Druid Hills Rd, Atlanta, GA 30329
(404) 315-8333
LifeStance Therapists & Psychiatrists
2801 Buford Hwy # 100, Atlanta, GA 30329
(770) 603-0123
Ridgeview Institute
3995 S Cobb Dr SE, Smyrna, GA 30080
(770) 434-4567
Peachford Hospital
2151 Peachford Rd, Dunwoody, GA 30338
(770) 455-3200
Laurel Heights
934 Briarcliff Rd NE, Atlanta, GA 30306
(404) 888-5475
9 Best Mental Health Treatment Centers in Atlanta, Georgia
The following list provides detailed information about the top-rated treatment facilities in the area, including the treatments they offer and how to contact these facilities.
1. The Summit Wellness Group
The Summit Wellness Group is a top-rated mental illness and addiction treatment center with two locations throughout the Peach State. Our belief here at Summit is that every patient deserves access to the most effective treatment. We offer specialized programs fine-tuned to folks from all walks of life, including working professionals, college students, veterans, the LGBTQ community, seniors, and parents.
Summit provides dual-diagnosis drug addiction and mental health services, including medical detox, partial hospitalization programs (PHP), intensive outpatient programs (IOP), and aftercare programs like relapse prevention plans and sober living.
Our variety of treatment programs emphasize the well-being of our patients and include a combination of evidence-based therapies and holistic treatment. We offer much more than a short-term solution with our treatment for co-occurring disorders. Our mission is to help patients regain their footing and begin their path toward a life of long-term recovery.
Contact Information for The Summit Wellness Group:
996 Huff Rd NW, Suite C, Atlanta, GA 30318
745 Hembree Pl, Roswell, GA 30076
(770) 691-5337
https://thesummitwellnessgroup.com/
2. Buckhead Behavioral Health
Buckhead Behavioral Health offers dual-diagnosis treatment that empowers its patients to achieve wellness and wholeness. The team of professionals at Buckhead Behavioral Health uses treatments such as psychiatry, red light therapy, trauma therapy, brain spotting therapy, family therapy, neurofeedback therapy, holistic therapy, and medication management to help patients thrive in a life of recovery.
The facility offers programs such as detox, partial hospitalization programs (PHP), intensive outpatient programs (IOP), and outpatient services designed to provide healing to patients who are struggling with health disorders and addiction. Their core values of honest communication, accountability and transparency, and restoring dignity are foundational to recovery.
Contact Information for Buckhead Behavioral Health:
2285 Peachtree Rd Suite 210, Atlanta, GA 30309
(470) 460-5954
3. Beacon Counseling
Beacon Counseling is a center that offers individual counseling, couples counseling, and counseling for family members to provide a safe harbor for patient healing. Instead of offering dual-diagnosis treatment, they focus entirely on treating mental health conditions. Their team's mission is to help patients begin a path to living fully engaged and healthy lives.
The first appointment at the center consists of an assessment where patients collaborate with their therapist to develop ongoing care plans. Their treatment providers use various therapies such as cognitive behavioral therapy (CBT), EMDR therapy, hypnotherapy, trauma therapy, and dialectical behavior therapy (DBT) to treat the mind, body, and soul.
Contact Information for Beacon Counseling:
475 Boulevard NE, Atlanta, GA 30308
(770) 568-5282
4. Hillside
Hillside Inc. is a psychiatric hospital aimed at adolescents who are struggling with mental health issues. They offer multiple levels of care, such as inpatient treatment, day treatment, virtual intensive outpatient therapy, and intensive in-home therapy. Their programs focus on encouraging growth and improvement within their patients so they can successfully navigate through the challenges of life.
Hillside provides specialized cutting-edge behavioral treatment and education to children and their families. Using cognitive behavioral therapy (CBT) and dialectical behavior therapy (DBT), the facility aims to address problematic behaviors in youth before they lead to life-threatening consequences.
Contact Information for Hillside Inc:
690 Courtenay Dr NE, Atlanta, GA 30306
(404) 875-4551
5. Skyland Trail
Skyland Trail offers expert, evidence-based psychiatric treatment and a compassionate, holistic path to wellness. The center consists of residential treatment, day treatment, and outpatient programs to help adult or adolescent patients grow, recover, and reclaim their lives through symptom management and new skills and perspectives.
Their client-centered care is effective for various diagnoses, including major depressive disorder, bipolar disorder, schizophrenia, anxiety disorders, borderline personality disorder (BPD), and co-occurring secondary substance abuse issues. As a nonprofit organization, Skyland Trail helps provide accessible treatment by offering financial aid awards to eligible clients to help reduce costs not covered by private insurance.
Contact Information for Skyland Trail:
1961 N Druid Hills Rd, Atlanta, GA 30329
(404) 315-8333
6. LifeStance Therapists & Psychiatrists
LifeStance Therapists & Psychiatrists is a full-service mental healthcare clinic. This center helps patients create more fulfilling lives through affordable and personalized healthcare access. LifeStance serves patients in any age range, from children to seniors, and offers treatment in multiple languages so everyone can find quality care.
The facility accepts many insurance providers and uses a large variety of therapy and psychiatry services to treat an extensive range of mental health conditions, including schizophrenia, ADHD, substance abuse issues, depression, anxiety, eating disorders, and mood disorders like bipolar disorder.
Contact Information for Lifestance Therapists & Psychiatrists:
2801 Buford Hwy # 100, Atlanta, GA 30329
(770) 603-0123
7. Ridgeview Institute
For over 40 years, Ridgeview has been helping patients navigate their transition to wellness. Patients of all backgrounds are welcome, and Ridgeview offers a variety to their patients tailored to what is best suited for them, including inpatient and outpatient programs.
In addition to various programs, Ridgeview has multiple services, including an alumni association, support groups, professional education, a family workshop, and recovery residences. Notably, Ridgeview's program has gene testing, which helps to determine how a specific patient's genes may respond to various medications.
Contact Information for Ridgeview Institute:
3995 S Cobb Dr SE, Smyrna, GA 30080
(770) 434-4567
8. Peachford Hospital
Peachford Hospital has hospitalization and inpatient outpatient programs for every age group. Peachford begins its patients' treatment process by focusing on the relationship between addiction and mental illness and has fine-tuned its programming around the addiction and mental illness relationship.
The team at Peachford is composed of a diverse collection of professionals who have the primary goal of optimizing your success to personal recovery. Treatment includes a mixture of group therapy and family therapy to create an environment focused on helping you discover healthy methods of coping with stress. Peachford strives to stress education and comprehensively tackle addictive disorders.
Contact Information for Peachford Hospital:
2151 Peachford Rd, Dunwoody, GA 30338
(770) 455-3200
9. Laurel Heights
At Laurel Heights, services are offered for both children and adolescents. The treatment staff have backgrounds that range across many disciplines that come together to assess the optimal treatment for their patients.
Laurel Heights provides psychological evaluations for patients, functional behavioral assessments, and various therapy options, including individual, group, and family therapy, as well as recreation and expressive therapy. The staff at Laurel Heights is ready to discover the best treatment options for its patients and focus on facing a range of complex psychiatric, behavioral, and neurodevelopmental disorders.
Contact Information for Laurel Heights:
934 Briarcliff Rd NE, Atlanta, GA 30306
(404) 888-5475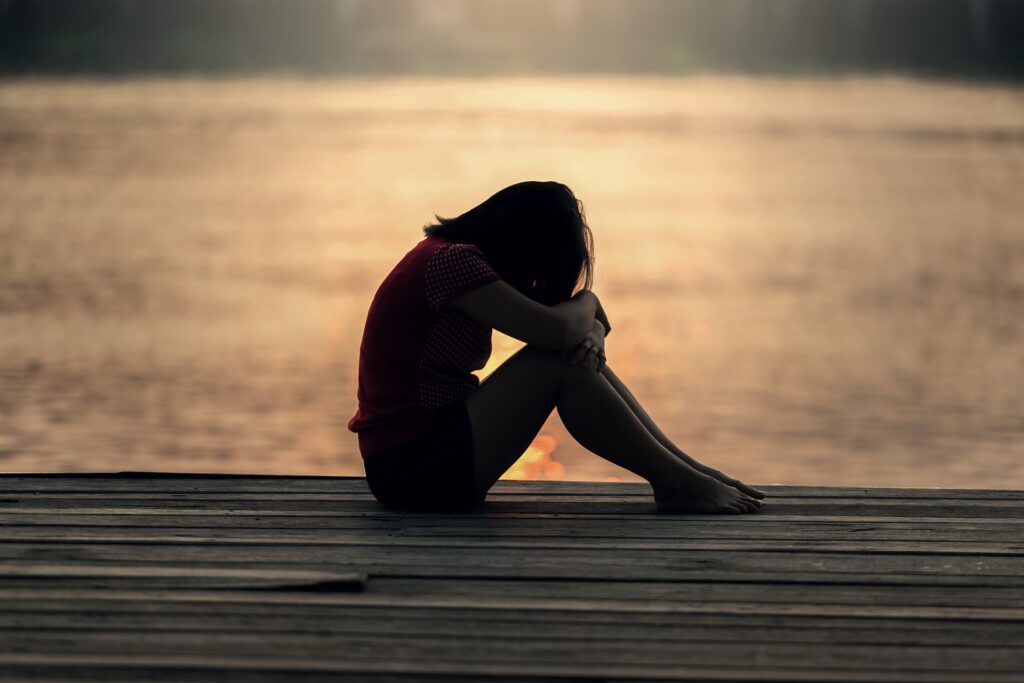 Features of Top Mental Health Recovery Centers
As you begin deciding on a health center for you or a loved one, it is essential to consider and keep in mind the qualities that set certain facilities apart. When you focus on the qualities and characteristics of different centers, you can make sure that you find a recovery center that suits your needs.
Determine your treatment requirements: Self-reflect and consider how severe your illness is and the different mental health disorders each center specializes in treating. Also, ensure you check if the center you are looking at offers dual diagnosis programs for substance abuse issues and what additional services they may provide.
Research treatment centers: Centers that provide the type and length of treatment you seek, and whether inpatient or outpatient treatment is another factor you should consider. Determining if additional amenities are offered and seeing whether they interest you is essential to keep in mind to maximize your healing. Double-check if centers are accredited by organizations like the Joint Commission or the Commission on Accreditation of Rehabilitation Facilities (CARF). These centers will provide top-rated care.
Consider location: Staying close to home might be preferable if convenience is a priority. However, starting fresh in a different area might allow you to view things from a new perspective while avoiding triggers and negative external influences, so this is another factor you should be sure to keep in mind throughout your research.
Think about your financial situation: The progression of care for mental health treatment can often be costly. You should ensure that the various centers you explore align with your budget and won't cause undue financial strain. Many centers are flexible, offer payment assistance, and accept multiple insurance plans.
Get recommendations: Talk about treatment options with your doctor, a health professional, or a support group to receive guidance or referrals. These sources can be helpful and reliable. If you're additionally curious about what previous patients have experienced at the centers you're considering, it may be beneficial to browse their online reviews.
FAQ: Finding Help For Mental Health Issues
If you still have questions, our goal is to address any concerns you may have when choosing a suitable treatment facility. We know just what an important step this is for a better future, so our primary focus is to help you make a well-informed decision.
Where can I find the best mental health centers in Atlanta?
As you research top treatment centers in your area, watch for facilities accredited by reputable organizations. Reviews from previous patients can help you narrow down and refine your search, as you'll see which programs have high patient satisfaction and proven results. It is essential to prioritize treatment options suited to your unique recovery needs.
How long is treatment for mental health challenges?
This depends. The length of treatment varies based on each center's programs and the individual patient's needs. In general, programs can range from as little as 30 days or less to upwards of several months. The severity of your disorder and whether you are dealing with co-occurring substance abuse issues are factors that will contribute to how long you will undergo treatment. If your needs require additional care, many rehabs allow you to increase the length of your program during treatment.
What is the cost of behavioral health treatment?
Because the price depends on the rates of each center and whether you decide to do outpatient or residential treatment, there is no set cost of treatment. Being an in-network or out-of-network facility is also influential regarding cost. A good thing to consider is if the center allows Medicare and Medicaid or only accepts private insurance coverage. Some centers also offer patients payment assistance options.
What counseling services are offered in top treatment plans?
A great center has a mix of leading treatment options, including those that offer a combination of scientifically-backed treatments and holistic treatment. A truly effective program hones in on the patient as a whole instead of assessing particular psychiatric disorders. Dual-diagnosis programs are great because they offer addiction and mental health services that are essential to your recovery journey.
To make sure that you receive the highest quality care that is tailored to your personal needs, you should make sure your priority is on centers that offer evidence-based therapies such as cognitive behavioral therapy (CBT), dialectical behavior therapy (DBT), eye movement desensitization and reprocessing (EMDR), or acceptance and commitment therapy (ACT). These SAMHSA-approved treatments can be the difference you need in improving your well-being.
Navigating Top Treatment Facilities
Make sure the recovery center you choose offers treatment that is individualized and meant to help people with mental illness find the path and begin the journey to recovery. Which treatments work for some patients may or may not always work for others. With this in mind, the top rehabilitation centers will provide treatment options that are personalized and designed to help patients achieve all-around wellness.
The Summit Wellness Group can shine a light in the darkness. To connect with our team, call us at (770) 824-3698 or fill out our contact form. Together, we will help you find a program to overcome psychiatric disorders and addiction.