6 Top Mental Health Facilities in Alpharetta, GA
Alpharetta, known as the Technology City of the South, is a northern Fulton County city in the Atlanta metropolitan area. Originally known as the town of Milton until 1858, this city is rich in history, culture, and things to do. The Avalon and Halcyon complexes provide residents with dining and entertainment, while the many festivals and events held throughout the year mean there is always something to look forward to.
Even with these beautiful attractions, mental illness has brought a dark cloud to the city. The 6 top mental health facilities in Alpharetta, GA, are on a mission to provide treatment to the 14.1% of Fulton County residents who report experiencing frequent mental distress and reduce the rising suicide rates across Georgia.
Brief Intro to Alpharetta's Top Mental Health Facilities
The growing mental health crisis highlights the need for effective and accessible treatment programs in the area. Untreated mental illness can lead to substance abuse as a form of coping. If you or a loved one needs behavioral health or addiction treatment, let us help. Our treatment team created a list of leading treatment facilities in the city, so you don't have to go through the stressful process of researching recovery programs alone.
The Summit Wellness Group
996 Huff Rd NW, Suite C, Atlanta, GA 30318
745 Hembree Pl, Roswell, GA 30076
(770) 691-5337
LifeStance Therapists & Psychiatrists
3300 Old Milton Pkwy Suite 175, Alpharetta, GA 30005
(470) 938-6670
MD Psychiatry Clinic
555 North Point Center E Suite 400, Alpharetta, GA 30022
(470) 387-0303
Integrated Psychiatric Services
3333 Old Milton Pkwy, Alpharetta, GA 30005
(678) 335-6020
Embark Behavioral Health
960 North Point Pkwy Suite 450, Alpharetta, GA 30005
(678) 879-5249
High Focus Centers
11138 State Bridge Rd #100a, Alpharetta, GA 30022
(866) 935-4333
6 Best Mental Health Treatment Centers Near Alpharetta, Georgia
The following list provides detailed information about the top-rated treatment facilities in the area, including the treatments they offer and how to contact these facilities.
1. The Summit Wellness Group
The Summit Wellness Group is a top-rated mental illness and addiction treatment center with two locations in Georgia. Everyone deserves access to effective treatment, so we offer specialized programs focused on working professionals, college students, veterans, the LGBTQ community, seniors, and parents.
The Summit Wellness Group provides dual-diagnosis substance use and mental health services, including medical detox, partial hospitalization programs (PHP), intensive outpatient programs (IOP), and aftercare programs like relapse prevention plans and sober living.
Our various treatment programs emphasize patient well-being with our combination of evidence-based therapies and holistic treatment. We offer more than a short-term solution with our treatment for co-occurring disorders. Our mission is to help patients find their footing again and begin their path toward a life of long-term recovery.
Contact Information for The Summit Wellness Group:
996 Huff Rd NW, Suite C, Atlanta, GA 30318
745 Hembree Pl, Roswell, GA 30076
(770) 691-5337
https://thesummitwellnessgroup.com/
2. LifeStance Therapists & Psychiatrists
LifeStance Therapists & Psychiatrists is a full-service mental healthcare clinic. This center helps patients create more fulfilling lives through affordable and personalized healthcare access. LifeStance serves patients in any age range, from children to seniors, so everyone can find quality care. Patients can receive treatment in person or through remote telehealth services.
LifeStance accepts various insurance plans and has many locations nationwide to make treatment accessible. Using various evidence-based therapies like acceptance and commitment therapy (ACT), cognitive behavioral therapy (CBT), dialectical behavior therapy (DBT), EMDR therapy, and more, the clinic's state-of-the-art treatment empowers patients through recovery.
Contact Information for LifeStance Therapists & Psychiatrists:
3300 Old Milton Pkwy Suite 175, Alpharetta, GA 30005
(470) 938-6670
3. MD Psychiatry Clinic
MD Psychiatry Clinic focuses on helping patients preserve and strengthen their mental health to manage their challenges. With individualized treatment and counseling, the center provides help to both adults and adolescents.
The clinic uses a combination of traditional services such as psychotherapy, trauma counseling, medication management, and psychopharmacology to help patients heal from a wide range of mental illnesses. They offer affordable self-pay rates and are in-network with insurance providers like Aetna, United Healthcare, and Cigna.
Contact Information for MD Psychiatry Clinic:
555 North Point Center E Suite 400, Alpharetta, GA 30022
(470) 387-0303
4. Integrated Psychiatric Services
Integrated Psychiatric Services provides evidence-based treatment that helps patients improve their physical, emotional, and social health. The center treats children, young adults, and adults who struggle with conditions like anxiety, depression, schizophrenia, PTSD, OCD, and ADHD.
Using medication management, behavioral therapies, and family therapy, the clinic's goal is to enhance the emotional lives of its patients. The center's board-certified mental health professionals integrate the mind and body during treatment to improve their patients' physical and emotional well-being.
Contact Information for Integrated Psychiatric Services:
3333 Old Milton Pkwy, Alpharetta, GA 30005
(678) 335-6020
5. Embark Behavioral Health
Embark Behavioral Health offers outpatient treatment programs to adolescents, teens, and young adults to help them overcome mental health issues. Therapists at this center are experienced in treating conditions such as ADHD, anxiety, bipolar disorder, borderline personality disorder (BPD), depression, and more.
Their program uses group therapy, experiential therapy, DBT, trauma-focused CBT, and transcranial magnetic stimulation to help patients stabilize their mental states and regain a sense of peace and balance in their lives. Using a case management approach, the center collaborates with community agencies, advocates, and social workers to provide a well-rounded perspective that leads to healing and growth.
Contact Information for Embark Behavioral Health:
960 North Point Pkwy Suite 450, Alpharetta, GA 30005
(678) 879-5249
6. High Focus Centers
High Focus Centers provides a safe, nurturing environment where patients can pursue high-quality treatment. Their dual-diagnosis addiction and mental illness treatment helps clients achieve happier, healthier lives. They offer both PHP and IOP treatment options so patients can choose the structure best suited to their recovery.
Using evidence-based techniques such as family therapy, psychoeducational, and psychiatric services, the center guides clients toward recovery from a range of psychiatric disorders. High Focus Centers is in-network with Blue Cross Blue Shield, Cigna, and Aetna to help more Georgia residents acquire treatment.
Contact Information for High Focus Centers:
11138 State Bridge Rd #100a, Alpharetta, GA 30022
(866) 935-4333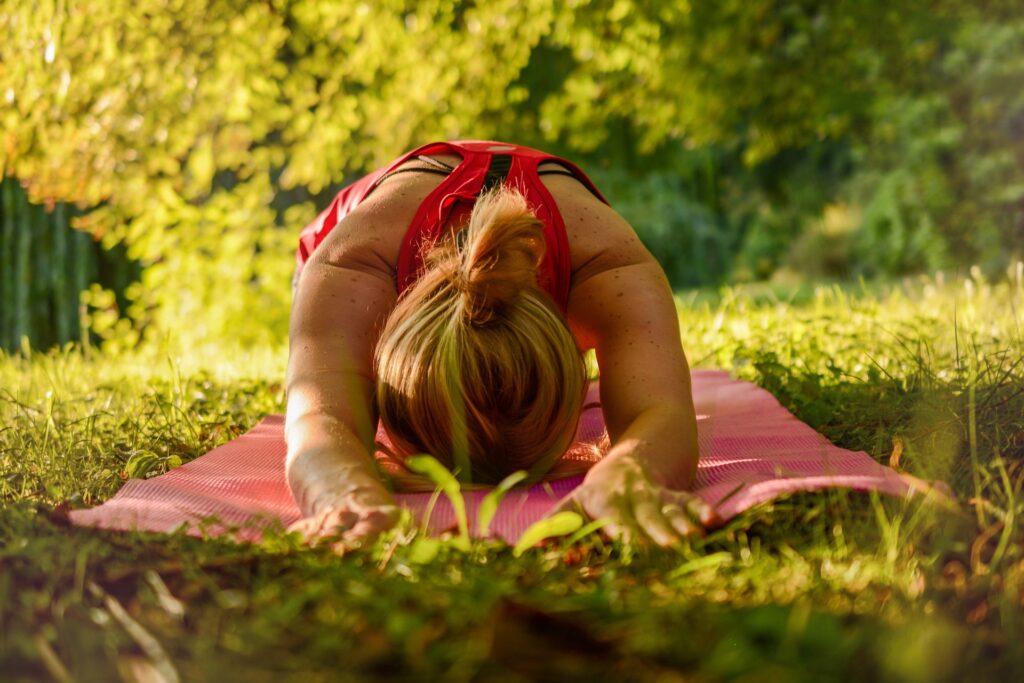 Characteristics of Top Treatment Providers
While researching health centers for you or a loved one, consider all the qualities that make certain facilities stand out. By focusing on these aspects, you can narrow your search to top recovery centers best suited to your treatment needs.
Determine your treatment requirements. Consider the severity of your condition to understand what level of care you require, and look into the specific mental health disorders each center specializes in treating. You should also check if they provide dual diagnosis programs for substance abuse issues and what services they offer during treatment.
Research treatment centers: Make sure centers provide the type and length of treatment you seek, whether inpatient or outpatient. Find out what additional amenities are offered, if any, and whether they interest you. Centers that are accredited by organizations like the Joint Commission or the Commission on Accreditation of Rehabilitation Facilities (CARF) will provide top-rated care.
Consider location: If you value convenience, you may be inclined to stay close to home during treatment. However, a different location can allow you to start fresh and find a new perspective while avoiding triggers and negative influences contributing to your issues.
Consider your financial situation: Mental health treatment is a continuum of care that can create high expenses. You should ensure that all centers you explore align with your budget and will not cause financial strain. Many centers offer payment assistance and accept a range of insurance plans.
Get recommendations: Discuss treatment options with your doctor, a health professional, or a support group to receive guidance or referrals. If you're curious about what previous patients have experienced at the centers you're considering, browsing their online reviews can help you gain insight.
FAQ: Finding Help For Mental Health Challenges
If you have any unanswered questions, this FAQ addresses additional concerns that may arise during your treatment facility research. The right choice can guide you to a better future, so we want to help you make a well-informed decision.
Where can I find the best mental health centers in Alpharetta?
While you look at top treatment centers in your area, focus on facilities accredited by reputable organizations. Reviews from previous patients can help narrow your search since these will show which programs have high patient satisfaction and proven results. Prioritize treatment options that are suited to your unique recovery needs.
How long is treatment for mental health issues?
Programs can range from a month or less to more than several months, depending on each center's programs and your specific needs. The severity of your disorder and whether you are dealing with co-occurring substance abuse issues can play a role as well. Many rehabs allow you to increase the length of your program during treatment if you require additional care.
What is the cost of behavioral health care?
There is no set cost of treatment, as the price depends on each center's rates and whether you choose outpatient services or residential treatment. Whether the facility is in-network or out-of-network with your insurance will also influence cost. Explore their insurance coverage and payment options to see if they allow state and federal programs like Medicare and Medicaid or only private insurance coverage and whether they offer self-pay or payment assistance options.
What mental health services are offered in top treatment plans?
Leading treatment options should offer scientifically backed treatments and holistic treatment. Effective programs focus on treating the whole person, not just psychiatric disorders. Dual-diagnosis programs that provide both addiction and mental health services are essential to recovery.
To receive the highest quality care, prioritize centers that offer evidence-based therapies such as cognitive behavioral therapy (CBT), dialectical behavior therapy (DBT), eye movement desensitization and reprocessing (EMDR), or acceptance and commitment therapy (ACT). These SAMHSA-approved treatments can be the difference in improving your well-being.
Navigating Top Treatment Facilities
To find a practical path to recovery, make sure the center you choose offers individualized treatment to help you overcome mental illness. Since every person is unique, treatment options should be as well. The top rehab centers provide personalized treatment options that address all aspects of each patient to help them achieve wellness.
The Summit Wellness Group can pull you out of darkness to a brighter future. To connect with our team, call us at (770) 824-3698 or fill out our contact form. Together, we'll help you find a program to regain control over psychiatric disorders and co-occurring addiction.