Drug Rehab Centers in Peachtree City, GA & Local Support Resources
Peachtree City was initially designed as a planned community in the 1950s. Since then, it has transformed into a city with more than 34,000 residents.
Its unique network of golf cart paths weaves throughout the city. The lush green spaces are in abundance. Features like these have earned it recognition as one of the best places to live in the United States. On the outside, it's a pinnacle of wellness and outdoor pleasures.
One aspect hasn't followed the original blueprint. It faces common city challenges such as drug addiction. The need for drug rehab centers in Peachtree City, GA, is growing faster than the weeping willow trees along Lake Kedron.
As pleasant and easy-going as the community appears, drug addiction is the same as anywhere in the state. There is also a lack of specialized treatment services. Local rehabs provide a preliminary detox and send individuals off. Substance abuse treatment requires a complete approach to healing.
If you go to a treatment center farther away, you have a better opportunity to start anew and form a support group to assist you in maintaining sobriety. However, if you choose a rehab facility close to home, you will be surrounded by loved ones and creature comforts. There is also the presence of familiar people and places that could undermine your sobriety.
Finding a balance that allows you to break free from negative influences while receiving the emotional support you need is essential.
Drug Abuse Trends in Peachtree City
Peachtree City is the largest city in Fayette County. Opioid abuse is a significant problem in the community. In 2017, there were 79.2 opioid prescriptions written for every 100 people. This is higher than the state (70.9) and national (58.7) averages.
14 drug overdoses occurred in Fayette County in 2018. 10 were opioid-related. In 2019, that figure more than tripled to 33, reaching 95 in 2021.
The average age of first marijuana use in Peachtree City is 12. In high schools, 6.4% of 12th graders misused prescription drugs in the past 30 days, 4% used heroin, and 3.9% used methamphetamine. This is an increase from the numbers reported in 2020.
Mental and behavioral disorders are the fifth leading cause of death in Fayette County. From 2016 to 2020, 198 deaths were caused by mental and behavioral health-related conditions, averaging 40 yearly deaths.
Peachtree City Community Resource Guide
Embarking on a new journey sometimes requires some guidance. We've compiled local resources to steer you on the path to recovery.
Helplines/Hotlines
Alcoholics Anonymous (AA) GA
(479) 745-2588
Alanon Georgia
(888) 425-2666
Georgia Substance Abuse Helpline
(800) 338-6745

Georgia Tobacco Quit Line
(877) 270-7867
Georgia Mental Health Network
(404) 687-9791
NAMI Fayette County
(404) 855-0608
Narcotics Anonymous (NA) GA
(888) 947-7262
Community and Specialty Services
Safe Drug Disposal
350. S. Hwy 74, Peachtree City, GA 30269
155 Johnson Avenue, Fayetteville, GA 30214
Drug-Free Fayette
120 Commerce Circle, Suite D, Fayetteville, GA 30214
(678) 489-3279
GRASP- Grief Recovery After a Substance Passing
Newnan, GA 30265
(770) 301-3990
Alcoholics Anonymous Meetings (AA)
St. Andrews in The Pines Episcopal
316 N. Peachtree Pkwy, Peachtree City, GA 30269
Peachtree City Christian Church
500 Kedron Drive, Peachtree City, GA 30269
Christ Our Shepard Lutheran
101 Peachtree Pkwy North, Peachtree City, GA 30269
Narcotics Anonymous Meetings (NA)
PTC Christian Church
500 Kedron Drive, Peachtree City, GA 30269
Holy Trinity Catholic Church
101 Walt Banks Road, Peachtree City, GA 30269
Hospitals and Medical Care
Emory at Peachtree City – Primary Care
277 Highway 74 North, Peachtree City, GA 30269
(404) 778-7777
Peachtree Medical Center
190 Greencastle Road, Tyrone, GA 30290
(770) 487-7807
Piedmont Fayette Hospital
1255 Highway 54 West, Fayetteville, GA 30214
(770) 719-7000
Piedmont Newnan Hospital
745 Poplar Road, Newnan, GA 30265
(770) 400-1000
Piedmont Physicians of Peachtree City – Kedron Primary
101 World Drive, Suite 100, Peachtree City, GA 30269
(678) 364-8300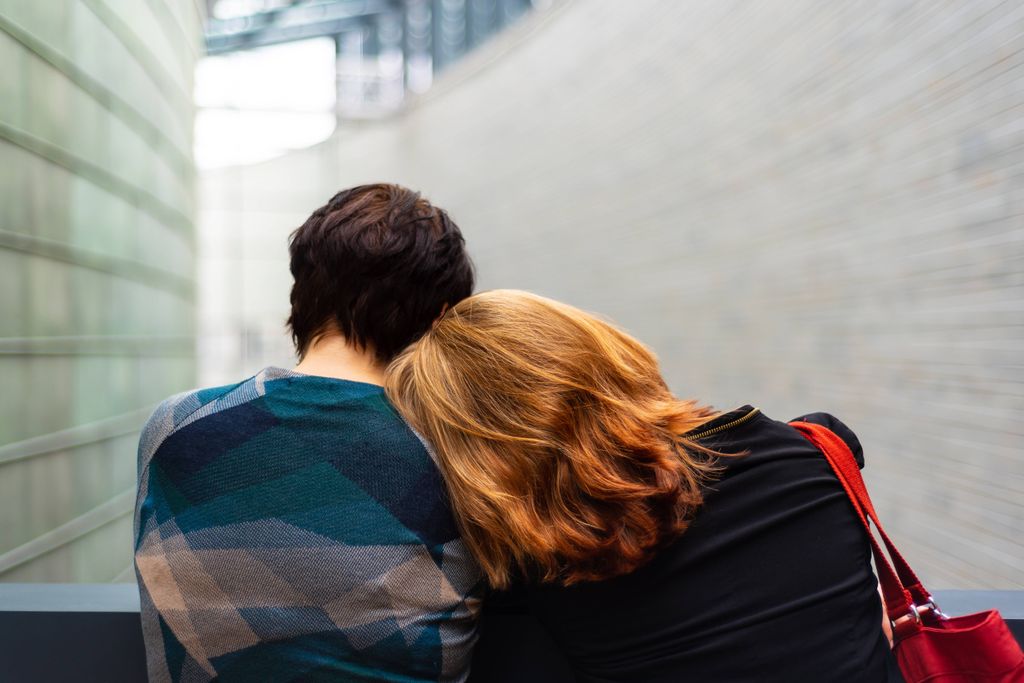 Is Addiction Affecting Your Loved One?
The exact numbers vary depending on the drug, but millions of US adults are addicted to substances. The most recent SAMSHA reports opioids, depressants, stimulants, hallucinogens, and marijuana are the most commonly abused drugs in the US.
Here are some signs to recognize a potential drug dependency or addiction in someone you care about.
Why The Summit Wellness Group Recovery Programs Work
Choosing where to seek addiction treatment is a significant decision. It can determine your recovery experience – for better or worse. Peachtree City's limited options result in referring clients to comprehensive recovery centers nearby, like The Summit Wellness Group.
Our 5/5 star treatment facility is well-established in the recovery community. We invite you to learn more about our staff and read what our clients say about their time with us.
An Experience for Lasting Recovery
Our Georgia addiction treatment center is dedicated to the individual well-being of each client. We recognize the uniqueness of your needs and goals.
Unlike a one-size-fits-all treatment approach, we begin your journey with an intake assessment to understand your specific requirements. This assessment's insights allow us to work with you to create a personalized drug or alcohol treatment plan. Your recovery program will cover both mental health and substance abuse disorders.
Our comprehensive addiction treatment programs and outpatient services support you at every recovery phase. We pride ourselves on being accredited by the Joint Commission, a testament to our unwavering commitment to quality care and client safety.
Our Tailored Treatment Programs
Our dual diagnosis recovery center is specially designed to treat co-occurring conditions. By addressing both substance use and mental health issues, we ensure that the root causes of drug or alcohol addiction are treated. We tailor treatment options specifically to fulfilling recovery.
Our non-12-step rehab program prioritizes healing through therapy, holistic treatments, and fostering connections. We encourage clients to explore external 12-step programs but do not require them in our treatment center's approach.
Medical detox
Detoxification cleanses the body of toxins from drugs. A clear mind and clean body are vital to beginning treatment. This is especially crucial in opioid and alcohol rehab, which can have risky withdrawal symptoms.
In detox, you receive attentive, 24-hour monitoring from medical professionals to navigate withdrawal symptoms safely and effectively. Following detox, your treatment team will help you decide the following treatment options for your level of care.
Partial Hospitalization Program (PHP)
This is the next level of care from inpatient detox or residential program. It's a full-time form of outpatient treatment. You live offsite, whether at home or sober living, and attend 30 hours weekly. You receive attentive services similar to inpatient treatment, like medical and case management. You continue to build the foundation of sobriety at our state-of-the-art recovery center.
Intensive outpatient program (IOP)
IOP is an adequate "middle ground" between residential inpatient drug rehab and partial hospitalization programs. This outpatient day program operates part-time but keeps you connected with therapy and additional services like medication-assisted treatment.
Sober Living and Aftercare
Our sober living program, often paired with PHP or IOP, is located in upscale semi-private apartment accommodations that promote accountability and practical life skills. Residents build healthy routines and friendships as they transition back into daily activities. Beyond this, our tailored aftercare plans, crafted post-PHP, and IOP, provide essential resources to prevent relapse in everyday environments for long-term recovery.
Our Spectrum of Treatment Services
Each recovery program includes a blend of psychotherapy and "talk therapy," including individual and group therapy sessions. Our experienced clinical and medical team gives all therapeutic services in an inclusive and intimate environment.
Evidence-Based
Our clinical and medical teams use proven scientific modalities, such as cognitive-behavioral therapy, dialectical behavior therapy, and motivational interviewing.
Experiential therapy gives real-world application to these methods. This type of personalized therapy addresses various mental and behavioral health conditions. These are only a few well-rounded, evidence-based therapies we tailor to your needs.
Medication-Assisted Treatment (MAT)
Using a holistic approach, MAT combines behavioral therapy, medication, and counseling to treat substance use disorders effectively. It manages short-term withdrawal symptoms, reduces cravings, and boosts recovery. Our method uses FDA-approved medications and tailored therapies, contributing to the overall experience, better results, and long-term sobriety.
Holistic Therapy
This complements talk therapy to treat the whole self. It integrates techniques like yoga, chiropractic care, art therapy, and nutritional counseling. The goal is balance and harmony, promoting overall wellness on your recovery journey.
Group and Family Therapy
We understand how important a support network is. We provide group and family therapy to support change and growth.
In group therapy, the task of explaining yourself is removed. You're in the company of peers with shared experiences. You listen, learn, and help others.
Family therapy involves loved ones in the support system. Your family members gain insight into substance abuse. These sessions address complex family dynamics and build communication and stronger relationships.
Relapse prevention
This program teaches usable habits and coping mechanisms for daily life. They focus on managing cravings and maintaining sobriety. It combines CBT, mind-body relaxation, community support, and 12-step groups. After completing our treatment programs to support long-term recovery, clients build on these skills.
How Far is The Summit Wellness Group to Peachtree City?
The Summit Wellness Group's two locations strike the perfect balance to receive treatment unavailable in Peachtree City and a change of scenery without traveling far. Our Roswell and Atlanta treatment centers are about an hour's drive away. You'll access treatment with the highest quality of programming free of distractions.
Don't Let Addiction Define You
The Summit Wellness Group has the expertise to regain clarity if addiction is clouding your life or someone close to you. Our reputable treatment center is here to guide you or your loved one on the road to recovery.
Start the intake process today by calling us at (770) 824-3698 or filling out our contact form. We're here to help you understand the process of a life without addiction.