Johns Creek Dual Diagnosis Alcohol & Drug Treatment Center
Johns Creek is an upper-class suburb of Atlanta, GA that currently has around 85,000 residents. Some of the most commonly abused substances in this area include heroin, prescription opioids, benzodiazepines, crystal meth, marijuana, synthetic cannabinoids, and alcohol. Named one of USA Today's Top 50 places to live, Johns Creek is not without it's problems – namely the high percentage of opiate overdoses. That being said, there are many opportunities for recovery at a dual-diagnosis rehab center near Johns Creek.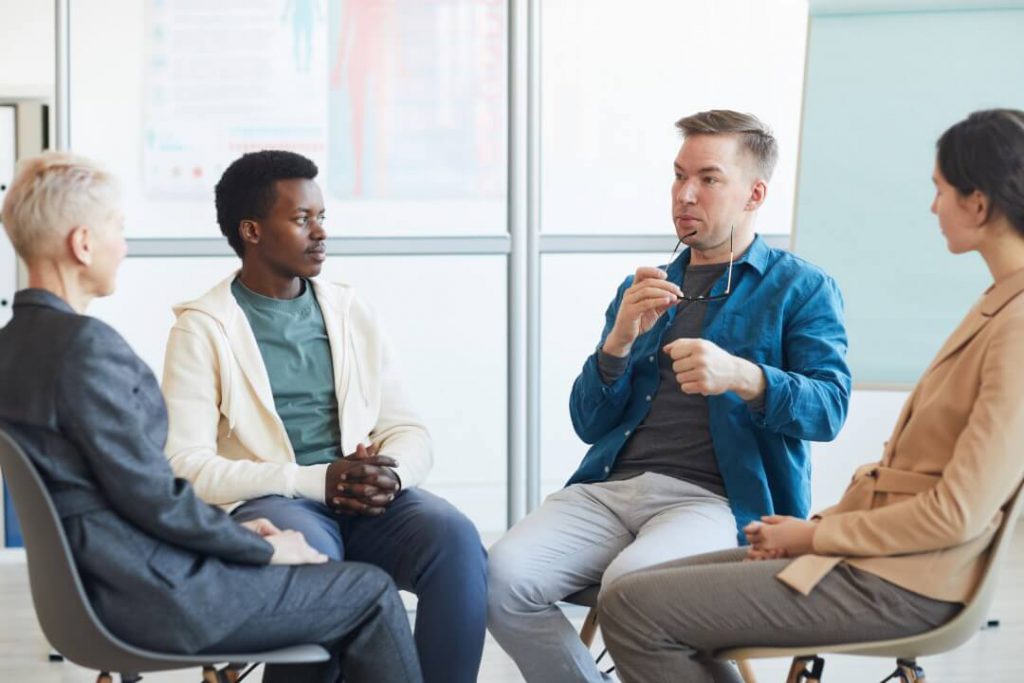 Johns Creek has seen a massive increase in opioid drug use rates, overdoses, and overdose deaths over the last decade. While prescription drugs have been popular in the area since the early 2000s, once these began to dry up around 2010, heroin began moving into the area, and with it, more overdoses and deaths. 
The Summit Wellness Group has two drug and alcohol addiction treatment centers near Johns Creek. The Roswell location is a short 20-minute drive from the center of Johns Creek and provides high-quality care, counseling, support, and a variety of other treatment services that can help someone begin the journey of recovery. Our Midtown Atlanta location is slightly farther, at just under 45 minutes from Johns Creek. Both of our facilities provide high-quality dual-diagnosis care to our clients through an integrated approach to treatment that includes the most effective clinical therapies, psychiatric care, and holistic treatment practices. Experience has shown us that the more tools someone has to help them recover, the better chance they have for changing their life.
Johns Creek Addiction Treatment Therapies
Overcoming a chronic drug or alcohol problem requires intensive therapy at a Johns Creek drug and alcohol rehab center. This typically includes cognitive behavioral therapy, motivational interviewing, multidimensional family therapy, and contingency management, after completing detox. Now let's take a closer look at some of the methods that can be used in treatment:
Cognitive behavioral therapy – This type of therapy entails teaching patients how to change their attitude as it relates to drug use. To that point, CBT (cognitive behavioral therapy) is designed to help patients recognize situations or patterns of behavior that may contribute to relapse once they have returned to the "real world." Also, CBT teaches patients relapse prevention strategies that can be used to help keep them on the straight and narrow long after they have completed rehab.
Motivational interviewing – This non-confrontational approach to therapy is used to help boost motivation while encouraging patients to continue treatment. All in all, motivational interviewing is designed to increase patient awareness with regard to the damaging effects of addiction while reinforcing the importance of abstaining from drugs or alcohol.
Multidimensional Family Therapy – Primarily geared toward adolescents with a substance abuse problem, MDFT (Multidimensional family therapy) is a home-based program that encourages family and friends to become active participants in the patient's recovery efforts.
Contingency management – This form of therapy is used to incentivize positive behaviors. For example, a patient may receive a voucher and other items as a reward for submitting a drug-free urine sample. Studies show that contingency management during Johns Creek dual diagnosis rehab treatment is an effective way to keep patients not only engaged but also committed to long-term sobriety.
Finding a Drug & Alcohol Rehab in Johns Creek
There are many different aspects to consider when looking for a Johns Creek alcohol and drug rehab. It is a good idea to ask questions and make up your own mind. Everyone has a different history, set of experiences, and potentially co-occurring mental health issues that need treatment. Making sure that a rehab center can provide the most comprehensive level of care for someone's specific needs can go a long way toward helping them build a solid foundation in recovery. Some good questions to ask could include:
Are They A Dual-Diagnosis Treatment Center?: This question can be extremely important if someone is struggling with a mental health issue that is co-occurring alongside substance abuse. Research has shown that someone with co-occurring substance use disorder and mental health issues stands a much better chance of achieving long-term recovery if they receive dual-diagnosis treatment for both conditions at the same time.
What Kind of Experiences Have Other People Had Here?: The experiences of others at Johns Creek rehab centers can be very informative and illuminating as to the level of care a treatment center provides to their clients. Take a look at reviews of a treatment center on sites such as Google, Facebook, Yelp, and Help.org to get a better picture of how a specific rehab treats their clients.
Helpful Johns Creek, GA Addiction Treatment Support Resources
Alcoholics Anonymous – Find AA meetings in and around Johns Creek.
Al-Anon – Find meetings for the family and friends of people who may be struggling with an addiction.
Narcotics Anonymous – Find NA meetings in Johns Creek and the surrounding areas.
The closest hospital to Johns Creek that has a 24-hour emergency room for drug and alcohol detox and stabilization is Emory Johns Creek Emergency Room which is located at 6325 Hospital Pkwy, Johns Creek, GA 30097
The closest prescription drug drop box location is Fulton County Jail Alpharetta Annex located at 2565 Old Milton Parkway, Alpharetta, GA 30004. You can safely dispose of all prescription medications at this location from Monday through Thursday 8:30am to 5:00pm and Friday from 8:30am to 4:30pm.
For some good ideas of fun things to do in Johns Creek, check out the Johns Creek city website.
Aside from rehab and treatment centers themselves, Johns Creek has a thriving recovery community. There are over a dozen addiction recovery support groups that meet every week in and around Johns Creek. These include 12 step groups, religiously-focused groups, and many other types of recovery meetings. Aside from drug and alcohol addictions, there are also recovery groups that provide help to people struggling with other kinds of addictions, such as gambling, sex addiction, eating disorders, and emotional trauma. There are also meetings for the friends and families of those who may be struggling with addictions so that they can meet others who have seen their loved ones struggle and share hope and strength with each other. Some of these may hold meetings in Johns Creek, but between other nearby communities, there is every type of meeting someone could ever hope to find.